Traitor Trump Believes Putin Over Own Intel Agencies!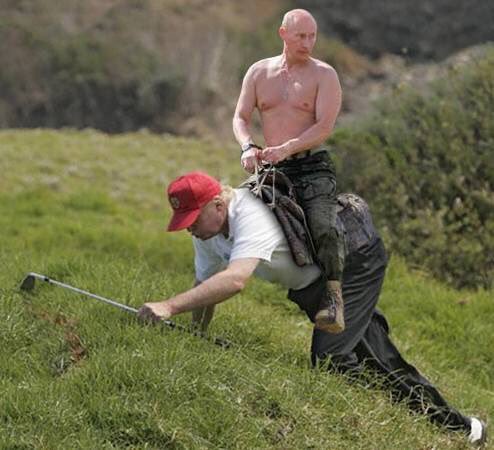 United States
November 13, 2017 4:15pm CST
Here's part of what he said about our own officials while defending a murderous dictator: "I mean, give me a break, they are political hacks. So you look at it, I mean, you have Brennan, you have Clapper and you have Comey. Comey is proven now to be a liar and he is proven now to be a leaker. So you look at that and you have President Putin very strongly, vehemently says he had nothing to do with them." One of Trump's own "political hacks" recently said Hillary Clinton should be executed for treason; I wonder what he thinks should happen to Donald who is openly giving aid and comfort to one of our greatest adversaries...

President Donald Trump suggested on Saturday he's done confronting Russian President Vladimir Putin over his country's election meddling since it's insulting to the Russian leader.
2 responses



• United States
19 Jul 18
There are 2 examples of that just this week. He "walked back" his comment from that disgusting news conference following the "secret" private summit he had with Putin by saying he "misspoke" and said "would" when he meant "wouldn't", which doesn't even fit, it makes no sense, plus that was far from the only awful thing he said in that presser. Then yesterday he was asked if Russia was still trying to tamper with our elections and he clearly said "No" but his lying Press Secretary said he was saying "no" to more questions, which he went on and took more questions, and several reporters who have covered him extensively since the beginning said he never says that, he says, "Thank you," and leaves when he's done taking questions. The somewhat encouraging thing is many people in high places, people who know what's going on a lot more than I do, are now using words like "traitor" and "treason". I've said from the start that he's a traitor and I think he should be charged, tried and hopefully executed like the Rosenbergs were.