Talk About Insult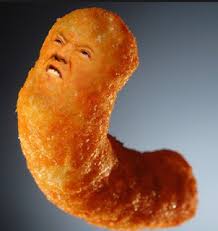 Kingston, Jamaica
March 13, 2018 8:04pm CST
Could you imagine working somewhere, and your boss decides to fire you and instead of speaking to you, sends you a 'tweet?' Of course, there are laws in various countries which would make that without value. In America, of course, if you are a Desperate Cheeto, you can get up, scratch your ass, take up your phone and send a tweet, and it's all good.
9 responses




• Richfield, Utah
14 Mar 18
I don't get how anyone is even still working for this dipstick, ignorance at its finest.....
• Kingston, Jamaica
15 Mar 18
@librarygeek1980
it's the money, it's the power, its the connections. Many of these people are the kind they weren't invited to the parties in primary school.

• Manila, Philippines
14 Mar 18
Your boss is something. And I like that Cheeto picture. Some just do not know the word, "courtesy".

• Manila, Philippines
14 Mar 18
@tallawah
your boss is crazy. Maybe his got issues of some sort.

• Northampton, England
14 Mar 18
he should be sacked by Jamaican patois

• Philippines
14 Mar 18
That is indeed insulting. Why not say it upfront other than just sending a message? I abhor such kind of attitude.

• United States
14 Mar 18
Good picture of Donnie.