The vet came this morning.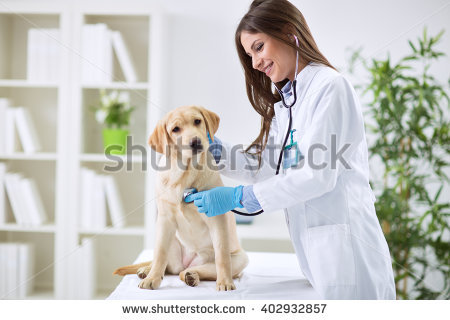 Chile
May 15, 2018 5:20pm CST
She found Luna big, healthy, beautiful and intelligent. She was NOT bothered by the plant pots that I have to pick up all the time. She gave her her shots, her med for parasites, said that she preferred a dog food she sells (I did not hear that sentence) and pronounced her perfect in every way. We had lunch very late for that reason and then I went to bed to a big nap. Now I´m mylotting and then getting ready for my friends. See you later, dear friends.

(picture from pixabay)
7 responses


• Switzerland
16 May 18

• Chile
16 May 18
@LadyDuck
Naughty toddler, if you don´t mind my saying so. Tomorrow I will have to place all my plants in pots out of the reach of said toddler



• Peoria, Arizona
15 May 18
That is great she is doing so well!

• Peoria, Arizona
21 May 18
@marguicha
Most of that breed are. Still very sweet and she will protect you and make you feel so safe!

• Chile
21 May 18
@DesirousDreamer
I hope so. Misty was a German Shepherd and she msde me feel safe and loved.



• Chile
16 May 18
I knew she was fine. Now I will need a doctor for my poor plants


• Kenya
16 May 18
Good to hear that Luna got her shots and the vet acknoledged that is in perfect health

• Philippines
16 May 18
Glad that Luna is doing fine.

• Chile
16 May 18
I knew she was fine. She is so active. But she needed her shots and the rest. The vet also cut her nails.

• Defuniak Springs, Florida
15 May 18
The vets always want to tell you that the food that they sell is the best on the market. Harley usually eats a brand called twin pet but sometimes eats other brands when I find it on sale.

• Chile
15 May 18
I thought so too. Luna is perfectly healthy. I will buy her more expensive food while she is little. But I will not buy her very expensive food when she grows up. German Shepherds can eat a lot of food. And I don´t have the money for imported food (either for her or for myself).