~~Results will be out tomorrow~~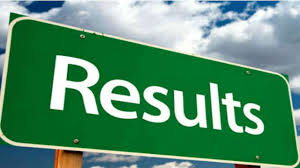 India
May 14, 2019 11:07am CST
Hi all. Happy evening everyone. I have completed my examination in the last week of April. As I have completed my undergraduation course, I was thinking what to do next. Amidst I was eagerly waiting for my results too. Now I came to know that my results will be out tomorrow. Now I'm bit nervous and curious.

I have done well but I'm little afraid too.. heheh

So , wish me good luck and make me feel positive.

9 responses

•
14 May
Best of luck and Keep the Sweets ready.


• India
15 May
@Teekaaa
, I can see from your talks and discussions that you are sharp and brilliant and take interest in your studies too apart from being on this site! So it won't be any exaggeration if I expect your results with flying colours! All the best!




• Peoria, Arizona
14 May
Best of luck! Get ready to celebrate a great job!

• United States
14 May
Wishing you the best of luck! I bet you did well!

• Banks, Oregon
14 May
Good luck my friend