The little kitten is growing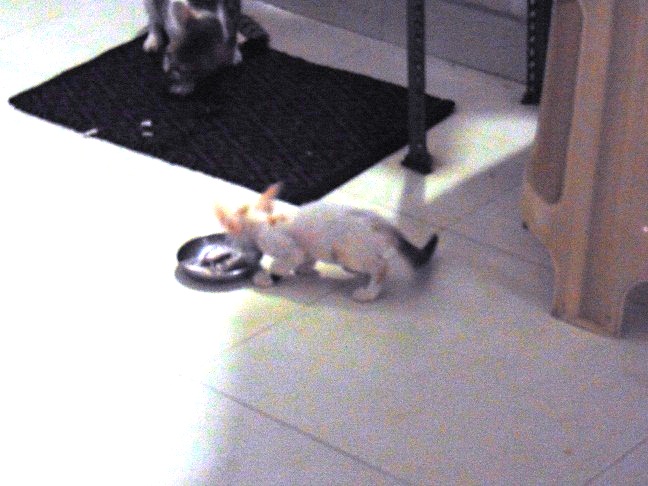 India
May 15, 2019 10:35pm CST
Nice to watch this little one that has taken my mind away from our beloved Preiti and Lolly IV It is a constant source of joy. She now has a bit of courage and does not run away when she sees me. She is now on solid food and joins its brother and mother. I have yet to know if it is a girl or a boy. As you will see in the video she has almost pulled down our dining table, table cloth.

Mew kitten making her presence felt. Joy to watc it
9 responses


• India
16 May
She had pulled the table cloth and was having fun hanging on it.

• Switzerland
16 May

• India
16 May
@LadyDuck
She has made here home on the window sill and her elders sleep below on the steps. Such a loving sight.



• India
16 May
It has now made the window sill her home and the other two sleep just below it.

• India
16 May
@Sreekala
It chooses the place and the others follow


• Marion, Ohio
16 May
She is adorable. From the colors I will say you have a girl. Male calicos are extremely rare and she looks to be calico.

• India
16 May
I have yet to peep underneath (lol)

• Los Angeles, California
16 May
A mischievous little thing.

• India
16 May
She keeps us amused. She has picked up a spot on the window sill to sleep and the other two are found sleeping just below the window sill.