Extra Challenge(35): Mushroom Anyone?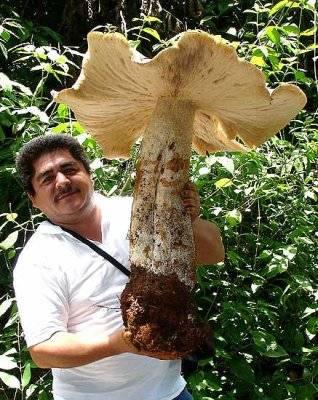 Hong Kong
May 16, 2019 1:49am CST
I always love soup or noodle soup. Among my favorite ingredients for soup are shredded chicken and mushroom. Speaking of mushroom how many myLotters like mushroom? And if you like mushroom how about eating the size of that mushroom depicted in the picture? Will you accept the challenge my friend? Picture credit: bashny.net
8 responses

•
16 May
I tasted mushroom twice. One is chilly and the other one is crispy. I like the second one most. Both were from the restaurant.


• India
16 May
@mandala100
I think I ate it once only but forgot when.Can't remember the taste.


• Hong Kong
16 May
@Sreekala
See you again soon my friend.


• Chile
16 May
I have never seen such a big mushroom. But I could cook it and invite several guests to eat some pancakes filled with sliced mushroom fried in butter


• United States
16 May
I like mushrooms in pasta dishes! Yum!

• Hong Kong
16 May
Mushrooms are really nice my friend in pasta.


• Los Angeles, California
16 May

• Hong Kong
16 May
Why my friend and maybe mushroom don't like you too?



• Philippines
16 May
I love mushrooms too. That is one big mushroom. I hope it's not poisonous lol.

• Hong Kong
16 May
I hope it is edible too my friend.


• United Kingdom
16 May
I love mushrooms. I would absolutely take up the challenge of eating one that big. I'm not sure that my family would like me to do that as too many mushrooms causes trouble with my digestive system!