31 Day Writing Tips - Day 20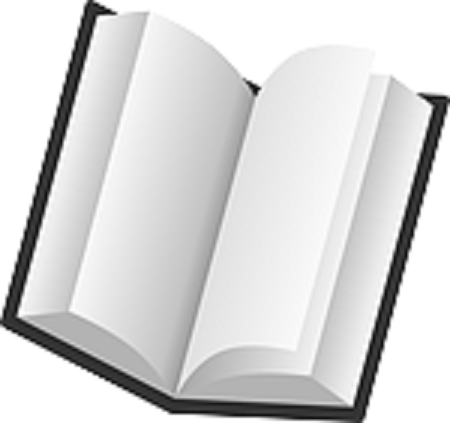 Green Bay, Wisconsin
May 20, 2019 12:31pm CST
I know some of you look forward to these tips and I'm glad I can help. I'm not an expert. This is what I've gleaned in my time as a writer and now author. I'm still going through the world-building points. There are six of them. This one is the fifth - magic. Magic is a broad field. It can come from any direction. Through science, through the supernatural, through technology. Consider what you know today and where you are technologically. Now place this same knowledge in a different by-gone era and people would accuse you of witchcraft. We know the supernatural exists. All religions have some basis in the supernatural. It isn't a far stretch of the imagination to tap into the supernatural. You also don't need to use the supernatural or magic in science fiction alone. Consider the best-selling book of all time, the Bible. God presents His people with signs and wonders throughout the Old Testament with the plagues of Egypt, and Elijah calling down fire from heaven and going to heaven in the whirlwind. In the New Testament, you have Jesus' resurrection, and signs and wonders done by the apostles. These are factual representations of a mighty God. As a Christian author, I showed God's mighty power with the supernatural in two of my published books, Manifest Destiny and Freedom's Cry. Magic can be presented in different ways. Consider JK Rowling's Harry Potter series. Not everyone had magic and not all magic was good, some were bad. How you present magic will bring your reader into your world or leave him or her standing at the door. It must be done in such a way that it's natural to the story. Is magic something your characters dabble in and learn, fearful that anything will happen and what happens when something does? Is magic a way of life for the people of your world and everyone has magic, some more than others? Is magic a magicians conjuring trick? Admit it, you enjoy a good magician's trick. You've even tried it yourself. When considering magic as the main topic of your story, you need to present it at the beginning. Even if your main character is unaware of his or her ability with magic, it must be shown at the onset of your story. Then your audience will be waiting for it to manifest in your character or will wonder how he or she will use their magic. You can also use magic as a surprise element for your character. Again, it must be a natural outcome for the character, even if it is a surprising one. Once presented, your audience will wonder what's going to happen next. Don't disappoint them. There's also magic in the world around you. Watch nature and see how all of it fits together. It's an amazing world we live in. Use it in your writing to help develop your characters. You never know where you'll find a bit of magic. Have you tried using magic in your writing? Thanks for reading. Image courtesy of Pixabay.
10 responses

• Anniston, Alabama
20 May

• Green Bay, Wisconsin
20 May
It makes the story interesting in different ways.

• Sutton, England
20 May
I don't think I have used magic in my writing.

• Green Bay, Wisconsin
21 May
If done right, it can have a good effect on the novel.

• Green Bay, Wisconsin
21 May


• United States
21 May
Very usable tips. Good point too. I think a lot of people, esp. some Christian people I've known have misgivings about the term "magic" - but I believe in magic and I believe miracles are a part of magic. I also think there is bad magic. In my short story I will be using "magic" and illusion brought about by technology

• Green Bay, Wisconsin
21 May
That's an interesting use of magic. You've got a good story idea. Thank you. I often worried about using the supernatural in writing, and then it came naturally with one of the key characters in the series.

• United States
21 May
@just4him
Thanks! I'm flattered :-) It's always best when things seem to happen naturally

• Green Bay, Wisconsin
21 May


• Green Bay, Wisconsin
21 May
Not everyone is a novelist. You write blogs though.

• Wapello, Iowa
20 May
My favorite example of real-life magic is Entangled Particles. They are completely impossible. Einstein was deathly afraid of them. He called them "Spooky Action At A Distance." He spent a great deal of his final years trying to prove that he had made a mistake while creating the equations that predict it and he failed and in the 1990's, we were finally able to entangle particles in the lab and prove they are real. When I use magic, I usually try to tie it in some way to Entangled Particles or at least compare it to them.

• Green Bay, Wisconsin
21 May
I hadn't heard of that theory. It sounds like it would make a good plot idea for a book.

• Wapello, Iowa
21 May
@just4him
Yes, but don't call it a theory. It's been proven in the lab. And yeah, it provides an infinite number of ideas for books.

• Green Bay, Wisconsin
21 May
@xander6464
Sorry about that. It's good it's a proven fact.



• United States
21 May
I have never used magic in my writing but thanks for the tip. I don't write fiction, for the most part, I write either poetry or contract writing for clients.

• Green Bay, Wisconsin
22 May
You're welcome. I'm hoping the tips help. I'm not an expert, but someone who has a lot to learn also in this business.

• Green Bay, Wisconsin
21 May

• Sonora, California
20 May
I have in some of my earlier books but the ones I am working on now are based on fact!

• Green Bay, Wisconsin
21 May
It's good to know you've used it in the past.