May 23rd; What We Celebrate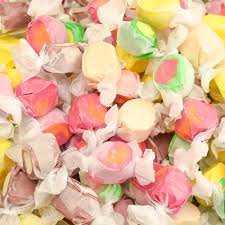 United States
May 23, 2019 9:05am CST
Only two celebrations for us today National Lucky Penny Day We've all heard the old saying,"see a penny pick it up, all day long have good luck" We do find change in parking lots. I think the most we found was $5.00. Do you pick up money when you see it on the ground? and we finish with National Taffy Day This brings back warm childhood memories of going to the New Jersey shore with my grand parents and getting some fresh salt water taffy. New Jersey, Atlantic City to be exact is where taffy was first made in 1883. It is made with sugar and and butter which are boiled together then stretched until airy which gives it its chewy consistency. Enjoy the day and its celebrations friends.
7 responses

• Los Angeles, California
23 May
Find a few pennies and buy a few taffies.

• Green Bay, Wisconsin
23 May
I always pick up pennies sometimes it's a nickel, but rarely. It's good to know where taffy originated from.

• United States
23 May
Taffy is the most wonderful thing!!

• United States
23 May
Taffy Duck? Love....oh, wait. Yes, I pick the change up. Puts me a penny closer to being a millionaire!

• Anniston, Alabama
23 May
Yes, heads or tales, free money is good luck to me.

• United States
23 May
I pick up quarter if I see it, but a penny is not worth the effort of bending over

Salt water taffy reminds me as a kid I convinced my youngest sister that her salt water taffy was dipped in the ocean and that is why they call it "salt water" taffy. Then she didn't want it cause fish poop in the ocean. So I as the helpful big brother ate it for her so she would not get in trouble for begging for it and then throwing it out. I was so helpful

I should have gotten a best brother trophy for that


• United States
23 May
I usually do pick up money, maybe not a penny or a nickel but anything bigger yes,