Last day of cyber school today and the days before hand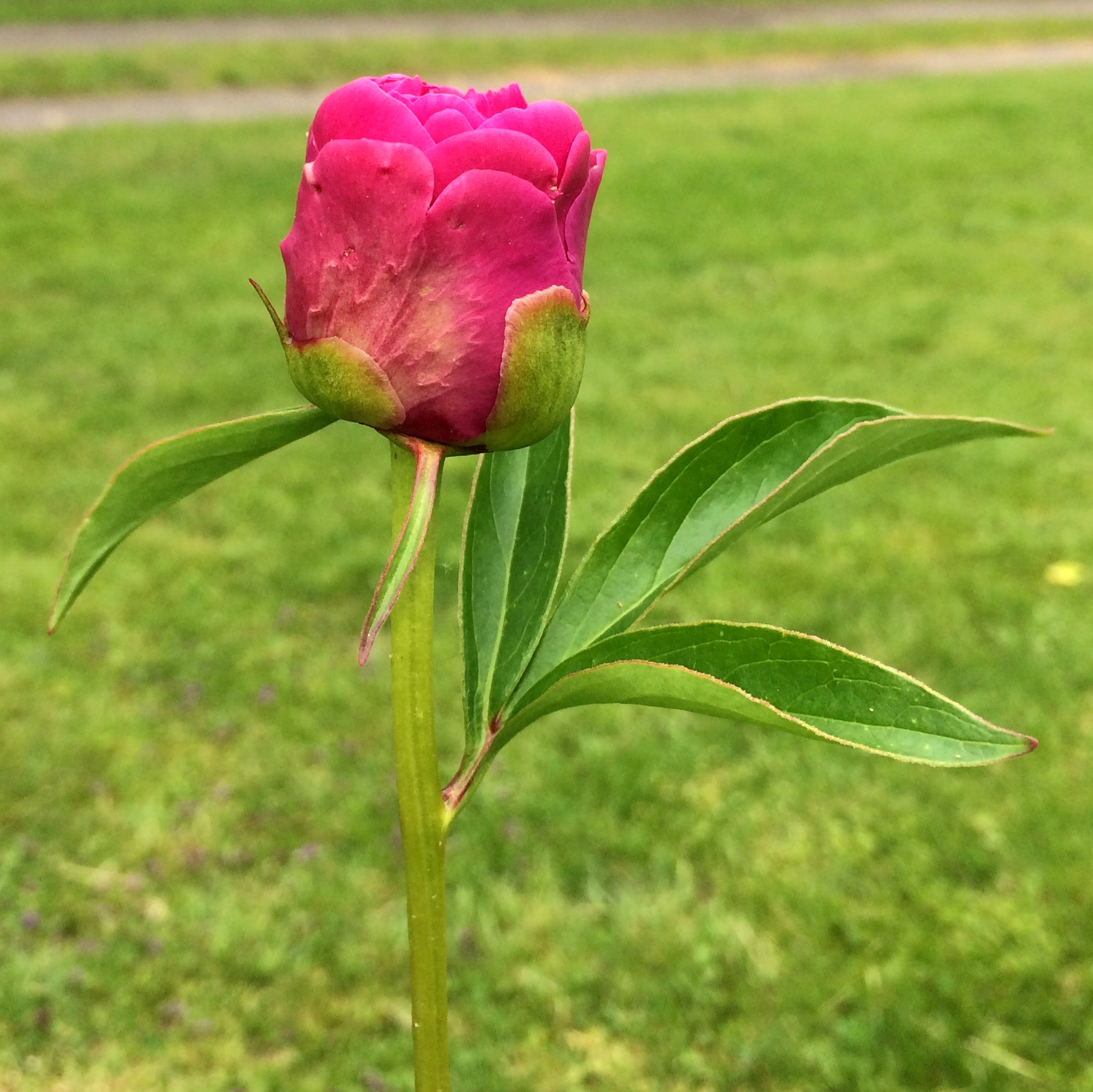 United States
June 7, 2019 7:44pm CST
Monday I went to the school and picked up a packet of information to enroll my son in public school next year. Tuesday on my way to my first Physical Therapy appointment I dropped the completed packet off. I had Physical therapy twice this week on my shoulder. The first day he went easy on me. The second he increased the exercises and it was painful struggling to complete them. My initial evaluation with him he said he thinks the pain is from a bone spur. The last appointment he mentioned how bad my posture is and it causing a lot of the problem. I can't think what he said the term was. Tuesday was also my nieces third birthday. After dinner we took her gifts over to her and had cake and ice cream. She will have a larger party this weekend. Wednesday I spent two hours mowing the pathway down behind my house where I walk my dog. My boyfriend dropped by and surprised me with a veggie patty from Subway. He stayed long enough for us to watch the final episode on season 1 of Bates Motel. Thursday was field days at the public school. My niece was sick with a stomach bug so her mom couldn't go to watch. After my sons live classes were over I went up for an hour and watched my 6 year old nephew doing field days. They play lots of games like relay races and most the kids love it. I watched two movies this week on Amazon. "What If" I liked and "Jungle" I loved. Both started Daniel Radcliffe. I also made two new recipes this week. "Cheesy hash Brown spaghetti squash" was good once I added garlic salt to the top. "Starbucks mocha Frappuccino" wasn't as exciting as I had hoped so I threw that recipe out. Today was the last day of cyber school for my son. It was just a fun day like in Math answering would you rather questions. I finished reading book 15 for the year "Country" by Danielle Steel. Usually I love her books but I'd only rate this a 4. My son was bored so we played a game of monopoly. My daughter went to her friends house after school and will be home at 10. We will all be going to bed soon. The photo is of a peony here starting to bloom. Reminded me of a rose as it was starting to open up.
8 responses


• United States
10 Jun
@LadyDuck
I don't even notice how much I slouch my shoulders. I felt I was standing straight until he said it and I looked in a mirror. I will really have to work on changing my posture.

• United States
14 Jun


• United States
10 Jun
Enrolling him in public school is a big step for you, and im sure its going to be a big step for him also. Does he want to go? Sorry about the physical therapy. And your niece being sick. I loved field days. But not really the sports parts lol

• United States
10 Jun
@Courtlynn
my son is nervous about going back to public school but excited too. I hated field days how it was when I was young. Now it's just a bunch of outdoor games they play pretty much. It's a lot less competitive and more fun now.

• United States
14 Jun
@shaggin
maybe in elementary school.. for me in middle school it was a lot of sports like things lol. well that's not too bad for him then

• United States
14 Jun
@Courtlynn
We didn't have field days in high school. We only have two schools one is pre-k through 6th and the other is 7-12. Our field days I'm elementary school were 5 meter dash (I think), 50 meter dash, standing long jump, running long jump etc. I remember winning a ribbon for the running long jump in 5th and 6th.


• United States
8 Jun
beautiful peony! i wish mine would'a survived. 't struggled the years 'f drought'n last year, e'en though we'd moisture, 't seemed to jest finally say 'nough 'tis 'nough 'n perished :( great that'cha went to watch that lil'un. means loads to 'em to know they family there. yup, 'lways a great day fer 'em, not bein' chained to a desk the added bonus.


• United States
11 Jun
@shaggin
i'm shocked they lived's long's they did. the weather out here'd not be very kind to many sorts 'f plants. ya can 'nly protect 'em so much, kinda like young'uns i reckon? what a treasure to still 've those! not jest the beauty 'f 'em, but the memories 'ttached.

• United States
14 Jun
@crazyhorseladycx
This row of them has three different colors it's neat seeing them bloom a few days apart. Today I posted on Facebook the final color that bloomed a pale pink.

• Onaway, Michigan
8 Jun
Wow you have been busy. Is your son looking forward to going back to public school? Sorry to hear about your shoulder if it is a bone spur with time and doing the physical therapy it will go awaymy boyfriend had one in his foot and with the physical therapy it went away. Sorry to hear your book you finished was not as good as you hoped I hope your next book will be

• United States
11 Jun
@Tina30219
my son is nervous and excited. I'd say both reactions are normal. I didn't think a bone spur would go away. I figured they would wind up having to do cortisone shots or something. That is good to hear with physical therapy it will go away. So far I have been there 4 times I think and don't feel any better but it's also not any worse


• Onaway, Michigan
11 Jun
@shaggin
If you don't need it definitely do not do the cortisone shots they may help you but they are not good for your bones I believe that is what we were told when my boyfriend was going through alternatives before his knee surgery. That is good it is not any worse that could mean it is getting better. I hope your son will like school when he goes back and he will do just fine.

• United States
11 Jun
@Tina30219
I did not know that about the cortisone shots. I keep being asked if I've been given any shots yet and I said no since I don't even know for sure what's wrong with my shoulder.

• United States
11 Jun
@paigea
I enjoy being busy most of the time

• United States
11 Jun
@paigea
I wouldn't get any housework done if I didn't have any free time so being busy constantly would have its drawbacks.

• Anniston, Alabama
8 Jun
You had some week there! What will you do this weekend?

• United States
10 Jun
@andriaperry
I went to my nieces birthday party, went and found some fairy doors, geocaches and a little free library. Didn't have time to get on until now. I have an appointment I have to leave for soon and then a bunch of food to make for an end of the school year get together so I won't have much time here later either or the following days


• Anniston, Alabama
10 Jun
@shaggin
Go have fun! I will be right here.


• United States
8 Jun
Sorry about your shoulder, I bet that is painful. What was it you didn't like about cyber school? At least you will get a break from having your son home all the time.

• United States
10 Jun
@snowy22315
I enjoy being around my kids but doing cyber school is mentally exhausting.

• United States
8 Jun
HI there, I am heading to bed soon. I hope you rest tonight.

• United States
11 Jun
@sharon6345
I hope to sleep better tonight now that it is a bit cooler today and my windows have been open all day. The last two nights my room was so hot I couldn't sleep. I am exhausted.