Zucchini boats are in the oven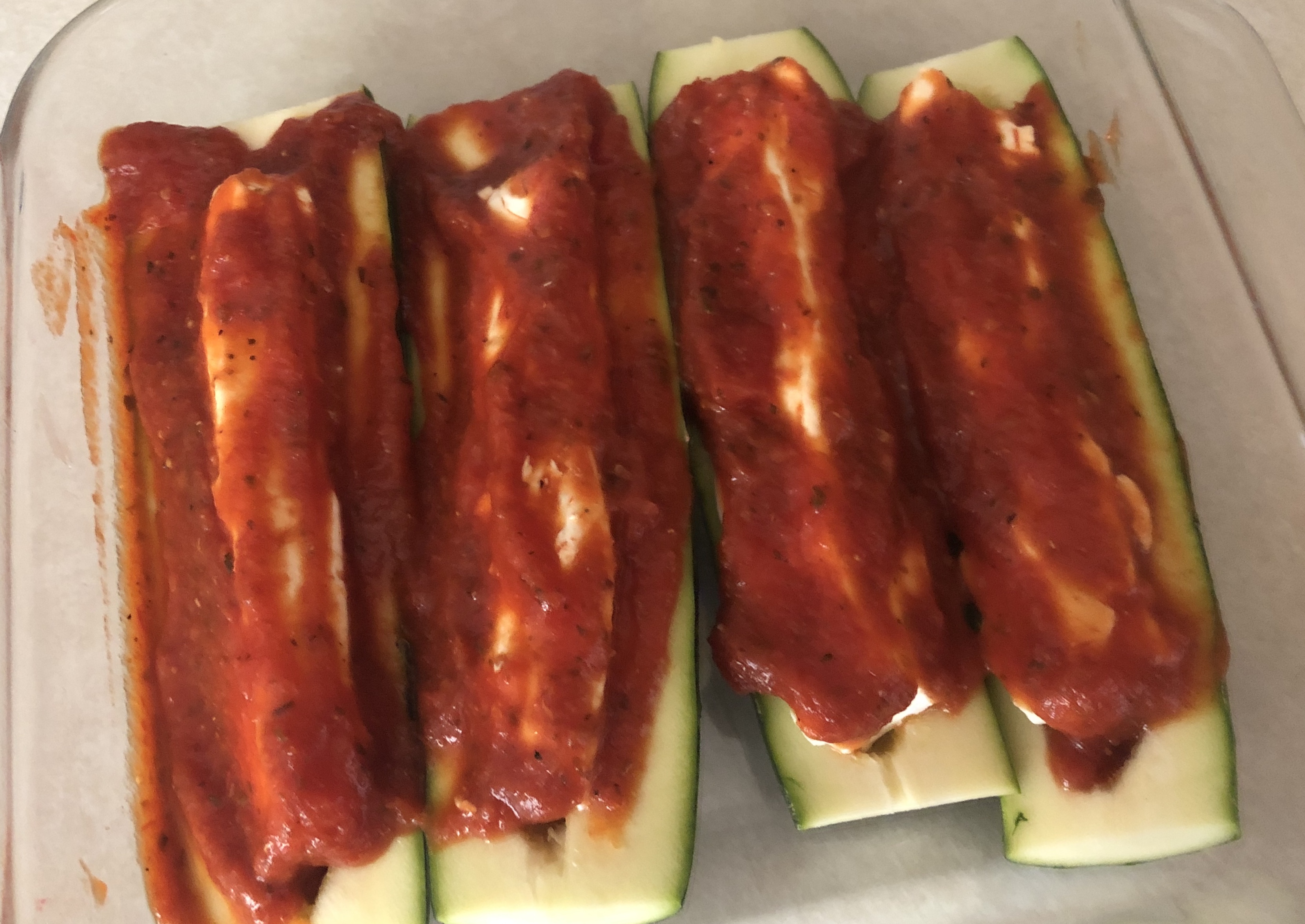 United States
June 11, 2019 5:55pm CST
We first had these at a Mexican restaurant in Cozumel called Especias. I don't know where the recipe came from because it isn't a typically "Mexican" dish. You take zucchini and slice it in half lengthwise. Then you use a spoon to remove the seeds to make a hollow in the center. You put cream cheese in the center and then top with tomato sauce. Bake until the zucchini is cooked and then top with shredded mozzarella. Remove from oven when the cheese is melted and top with fresh chopped parsley. Voila! The picture is the zucchini boats before they went into the oven. They still need to be topped with cheese and the parsley.
10 responses

• San Jose, California
11 Jun
I was surprised when you said they were filled with cream cheese, but it does sound good.

• San Jose, California
11 Jun
@NJChicaa
I know some areas of Mexico were really influences (cuisine-wise) by European immigrants (especially from Switzerland), but this is one that makes me wonder if the menu was influenced by the tastes of the tourists. It still sounds delicious!


• Genova, Italy
11 Jun
Isn't it necessary the chili pepper, in this dish?

• Genova, Italy
12 Jun
@NJChicaa
@didinedhia
I see. I'm not very good on the recipes (and more) Rather. We must ask in what, I am good!


• Chile
11 Jun
I also make zucchini boats but I take out the center, mix it with a beaten egg, milk and grated cheese and place it in the oven. No tomato sauce.



• North Shore, New Zealand
12 Jun
yum, yum...... send me some

• Algeria
11 Jun
oh that sound really good!!!

• East Tawas, Michigan
17 Jun
This sounds delicious! I have a similar recipe, except it's stuffed with a meatloaf mixture. Then, it's topped with spaghetti sauce and mozzarella cheese before I bake it. I'm gonna try your recipe, real soon:)