"A Bronx Tale"--touring company review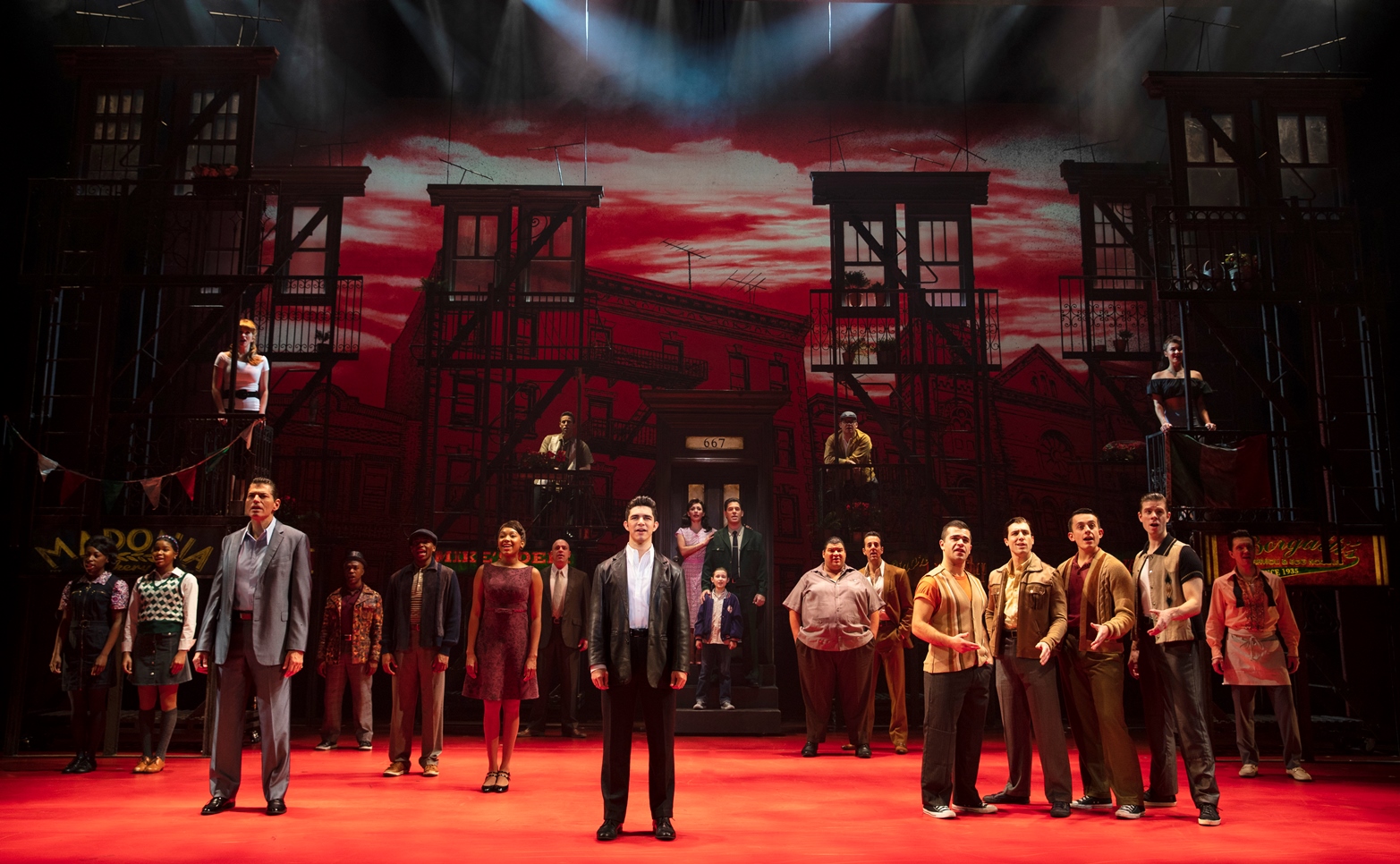 Ft. Lauderdale, Florida
June 12, 2019 12:10am CST
There is a certain magic that takes place in a theatre between the cast on stage and the audience sitting in the auditorium. It happened last night without any explanation or understanding what happened. Being familiar with Chazz Palminteri's one-man show about growing up in the Bronx, which was made into a movie starring Robert De Niro, this Broadway musical was based on the former's play and is directed, with Jerry Zaks, by the latter. Alan Menken who wrote the music and Glenn Slater the lyrics are both professionals who have written many hit songs for other shows. Sergio Trujillo, who won the 2019 Tony Award for best choreography for the musical "Ain't Too Proud" this past Sunday, did the choreography for this show and has won awards for other Broadway shows and there was a certain curiosity of what he would do with the dancers 'in da Bronx'. The show opened with a 10-year-old Calogero, alternately played by Shane Pry and Brigg Liberman, and a decade older Calogero played by Joey Barreiro. I was sort of outside the show, not getting involved, and I can't quite say when I lost awareness of how the audience was reacting and knew I was watching something special but, I think, it was around the time Barreiro and Brianna-Marie Bell, playing Jane, sang "Out of Your Head" and I didn't want the first act to finish but it did. The second act flew by and before I knew it the show was over! Joe Barbara as the leader of the neighborhood gang Sonny, Richard H. Blake as Calogero's father, Michelle Aravena, as the mother, and Bell originated their roles on Broadway, along with a few others of the cast members, bring a professionalism to the show that makes what could have been an ordinary show something special. And, yes, Trujillo, puts the ensemble, especially Antonia Beverly, through steps and dances that make you understand why he has won many awards. "A Bronx Tale" is a show with heart, humor and emotions with a cast that knows what they are doing and does it the best they can which is everything you can ask for!
2 responses

• United States
12 Jun
I will have to try to see this if it is performed in our area. I love live theater.

• Ft. Lauderdale, Florida
13 Jun
No matter how mad it might be I love the magic of live theatre!!

• United States
13 Jun
@GreatMartin
Me too, there is nothing like it. I have season subscriptions at two different theatres.

• Ft. Lauderdale, Florida
14 Jun
@BelleStarr
So do I--Miami and Fort Lauderdale--sometimes I get lucky and see a good show twice!


• Wapello, Iowa
12 Jun
I love The Bronx but I don't think I'd like it as a musical.

• Ft. Lauderdale, Florida
13 Jun
Lucky you--my next discussion might be You can take the boy out of da Bronx but you can't take the man out of da Bronx!!

• Wapello, Iowa
14 Jun
@GreatMartin
I would love it if you would do a lot of posts like that. Not that I don't enjoy reviews of musicals, you understand, cause I love musicals. But I love stories about New York even more.

• Ft. Lauderdale, Florida
15 Jun