Really Red House Finch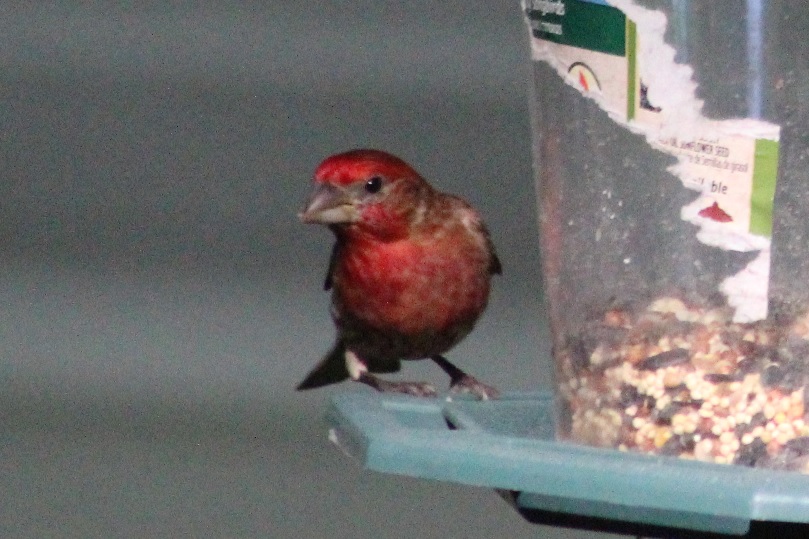 Olney, Illinois
July 11, 2019 9:57am CST
The house finches are reaching the peak of their summer mating plumage.

The males have a bit of red all year long, but it seems to broaden and deepen as the summer goes along. A few of my males are looking positively splendiferous in the sun lately.

Either that, or someone has been spray-painting my sparrows...

10 responses

• Los Angeles, California
11 Jul
He looks pissed off that you are disturbing him.

• Olney, Illinois
11 Jul
You should see how the Herons act

Lyrics: "They're going wild," the call came in At early morning pre-dawn, then "The followers of chaos out of control They're numbering the monkeys The monke...

• United States
11 Jul
Hope his house isn't as red as he is.... Or maybe he was spray-painted by those thieving raccoons!!


• United States
11 Jul
@myklj999
— thanks. You had posted pictures of your titmouse before so I was wondering when you'd get around to this.....




















• East Tawas, Michigan
11 Jul
I always thought that finches were tan and brown, or maybe I'm thinking of a swallow.
• East Tawas, Michigan
11 Jul

• Olney, Illinois
12 Jul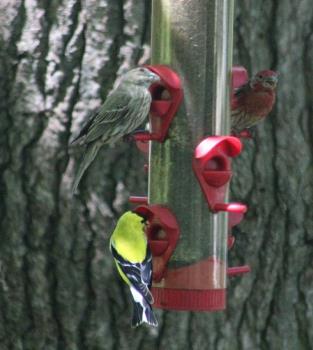 @kobesbuddy
The brown one is a female house finch, the red a male, and the gold a male goldfinch


• United States
11 Jul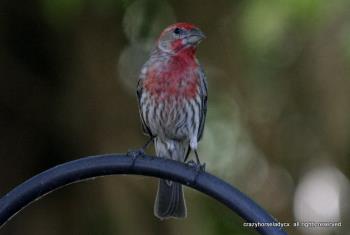 spray paintin' yer sparrows! thanks fer the laugh, hon. i've a couple here who're that deepened red. 've 'd troubles with the camera (user...) catchin' any great shots 'f 'em. this'un 'tis from the 30th 'f june.

• United States
11 Jul
@myklj999
i've gotten a few'n the sun, sadly such jest bleached 'em out. i'm figurin' this'un to be juvenile. don'tcha love the circle prisms 'f light? sigh...



• Bunbury, Australia
12 Jul
He's certainly. You sure you didn't catch him with his pants down?

• St. Catharines, Ontario
11 Jul
Yup, that's really red, and he doesn't look too happy about it.

• Anniston, Alabama
11 Jul
Never know what a vandal will tag. Very pretty!