Lots of Time, Nothing to Do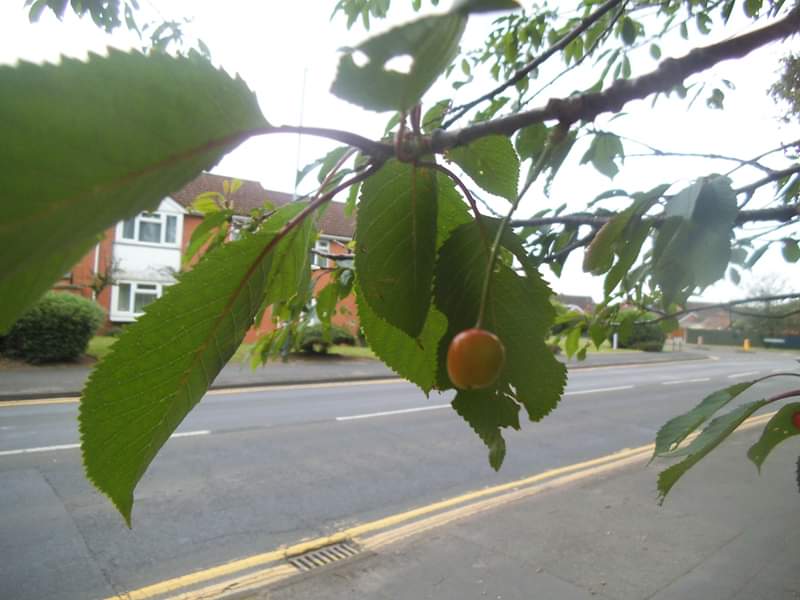 United Kingdom
July 11, 2019 4:22pm CST
It is unusual for me to post more than one discussion in a day but it's probably tomorrow somewhere! Following on from other discussions, including interactions about the lack of entertainment where I live, I thought I'd share something with you. The town where I live does not have much in the way of things to do. There are a few beauty spots. We have parks and a canal. They're OK if you enjoy nature walks (which I do but not all the time). Yesterday, I took my youngest son (Mini) to Explorers. It's not in our town but in a village next to our town. The village makes claims of being the largest village in England (but that really depends on how it's measured). I used to drive Mini there. I would drive home, get some jobs done, and drive back again. Since the beginning of this year, I've not had a car. There is a bus to the village, especially in the evening, they are few and far between. The last bus leaves the village before Mini finishes Explorers. So, without a car, we walk to the village and back. It's around 45 minutes each way. That's not too bad but there is nothing to do in the village for the 2 hours that Mini is at Explorers. On occasion, I have walked back into my town and back to the village. Yesterday, I knew I needed some shopping. There wouldn't have been time to walk into the town, get shopping, get it home, and walk back to fetch Mini. There was too much time to just go to the shop in the village. The village, considering how small it is, has several shops and pubs. Most of the shops were already closed but there are a couple that open later. I didn't want to get shopping and carry it around for two hours so I decided to go for a wander first. I had taken my camera with me as I intended to take some pictures, I just hadn't decided the subject. During my journey around the village, I took various pictures. There are lots of plants around the village. I walked through a jitty or two (I think jitty might be alley way in other dialects). I noticed that there was a familiar smell to the jitties. It reminded me of wandering down random alleys as a child! The smell was instantly recognisable. I don't know if there is a certain plant or type of material common to such places that has a certain smell. Perhaps it was just me. On my wander, I took some rather random pictures. I have included my favourite one here. I have no idea what it is other than something growing on a tree! I don't know what it is about the picture, I just like it. So, when I say there is nothing to do around here, that's not entirely true. You can go for walks! Do you enjoy walking? Exploring? Taking photographs? Have you ever been surprised at the enjoyment you've had out of something unexpected? Is there much to do or see where you live?
5 responses

• Philippines
12 Jul
I enjoy running, yesterday I had 15 kilometers run in my route, I'm exhausted but feels good.

• United Kingdom
12 Jul
I thought about running but just the thought of it tired me out! I once did a Race for Life (which is a local charity run). I walked it as I was too overweight to run at the time. I decided I'd do it again and run when I lost weight. I then lost weight but discovered that running was still not for me!

• Philippines
13 Jul
Maybe you just need a running body that can motivate you.

• United Kingdom
14 Jul
@ilocosboy
I just don't enjoy running. I am motivated to do other things, though.


• United States
11 Jul
I love walking if I can and yes taking photos

• United Kingdom
12 Jul
I used to go walking far more often. I don't get to do so much now but I'd like to start doing more again. Do you have specific places to walk to or do you just wander? When I used to go for walks with my dad, he'd ask where we were walking to. I couldn't seem to explain that we weren't walking 'to' anywhere but just going to for a wander to wherever our legs took us!

• United States
12 Jul
@pumpkinjam
I try to find different places to walk.Or just walk on my sidewalk here

• United Kingdom
12 Jul
@amadeo
I like to explore. I think I've been everywhere in the town where I live, and quite a lot of places in the next town, village, and city. I've started exploring another place where I often go on weekends away. That's quite a small place but I might venture a little further next time I am down there.

• United States
11 Jul
Nice picture. I like taking photographs.

• United Kingdom
12 Jul
Thank you. Is there a particular subject to your photographs or do you just go with the moment?

• United States
12 Jul
@pumpkinjam
Anything in nature. When we had dogs I took a lot of pictures of them. I can't get around now; so my photo ops are limited.

• United Kingdom
14 Jul
@LindaOHio
I think we might have days when we get more pictures of the cat than of anything else!

• United Kingdom
11 Jul
I honestly have no idea what kind of tree it is. I'll have to go back once the fruits have ripened and find out!

•
12 Jul
@pumpkinjam
am.wondering if the fruit.is edible. i.like the picture.

• Gainesville, Florida
11 Jul
One of the things I enjoy about walking is that you get to see your town or city from an entirely different perspective than you would if you were driving or taking a bus. Since you are obviously moving at a slower pace, you noticed things you have never noticed before. It's pretty fun to discover new things about your community that you never knew before.

• United Kingdom
12 Jul
This is very true. When I was driving, I'd often see some lovely views but not be able to do.more than glance. It's nice to take pictures and enjoy the surroundings a little more.

• Gainesville, Florida
12 Jul
@pumpkinjam
Sometimes driving can involve new discovery. Every now and then I'll turn down a road I've never driven before, and just see where it takes me. I've discovered some wonderful neighborhoods, and also some parks I never knew existed! So it can be quite an adventure.