Date Nite!!!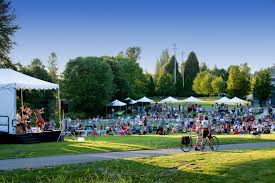 Virginia Beach, Virginia
July 12, 2019 1:46pm CST
Hurray! It's Friday, and date night once again. I won't be cooking. Becky and I will grab a sanwich on the way to an outdoor concert this evening. We were suppose to go last Friday but the venue was rained out. Tonight it's just supposed to be hot and mosquito-ey. That doesn't matter because she wants to go. I've been catching up yard work most of the day and now I am hot and sweaty. That means I have to shower and get dressed in a hurry because Becky beats me when I'm late.
8 responses

• Lenox, Georgia
12 Jul
I hope y'all have a wonderful time!! =)

• Belews Creek, North Carolina
12 Jul

• Bunbury, Australia
13 Jul
I do hope you hurry. I hate to think of you being beaten.

• United States
13 Jul
Hope you guys have a terrific date night and enjoy the concert!

• Marion, Ohio
12 Jul
Have a good time. And dont enjoy the beating if you get one. That ruins the fun for her



• United States
12 Jul
Sounds like a lovely evening for you and Becky!