Heading to Fort Hall

United States
August 13, 2019 2:32pm CST
We have yet another Pow Wow to attend. I have to say that my legs get very tired, but the drum circle and the music cannot be ignore. There is always a reason to join the dance and celebrate. It is good to hear the language and remember why history and heritage is important. It back up to Idaho for a few days then off to Wyoming. It's that time of year. We are also attending the Relays. Love to watch those horses and riders.
9 responses

• United States
15 Aug
It is always a very interesting experience.

• United States
13 Aug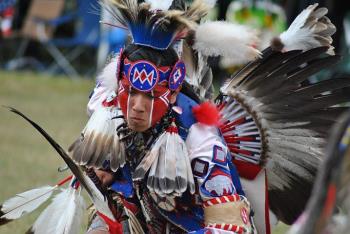 A pow wow is a social gathering held by many different Native American communities. We come together to celebrate, meet, dance and many times have tribal meetings. There are many people who come who are not Native American and they are very welcomed and embrace. Many go as long as a week, but we don't have much time so we must plan carefully. Photo credit Pixabay and we know the dancer.

• Green Bay, Wisconsin
13 Aug
It sounds like a lot of fun.

• United States
14 Aug
It is quite interesting. I really enjoy it.

• United States
13 Aug
How exciting! I hope you have a good time.

• United States
14 Aug
I am most certain I will enjoy it. Thanks so much.


• United States
13 Aug
I hope they enjoy it as much as we do. We always learn something new and make new friends.

• United States
17 Aug
the intertribal here is too far for me to get to.sucks.


• Philippines
14 Aug
Dancing is good, hope you enjoy the celebration there