Any Ebay Sellers Here?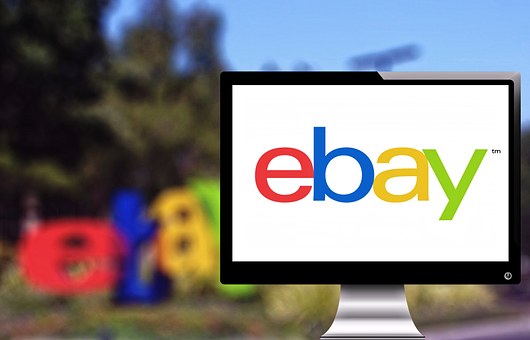 United States
September 10, 2019 12:20pm CST
I know many of us here on MyLot do several different things to make extra money. Who else sells on Ebay? Ebay is a nice platform to sell unwanted things. You can list just about anything there whether it is new or used. I have been using Ebay for at least 20 years. I had been doing a little low-key selling on Ebay but then I picked up a little side job to see for a small business that sold golf balls and golfing equipment of all kinds. I didn't know anything about golf, but soon picked up on terms and also learned all about golf clubs and all the accessories. I started selling on Ebay again after Jewelry In Candles closed doors a couple of years ago. I had a lot of stock because I sold the candles and tarts in an antique store and also a flea market. I had a big team under me and was a Director with the company. I just wanted to start this discussion to talk with other Ebay sellers, to exchange tips, to give and get advice, etc. I'll be adding more in the comments of the discussion. Are you an Ebay seller? What do you sell there? Any tips for newbies wanting to get started there? Photo Credit: Pixabay, public domain
8 responses

• Bunbury, Australia
11 Sep
I used to sell quite a bit on Ebay but once I stopped I forgot the password blah blah and ended up starting a new account. So of course I don't have a long 'history' like I had on my first account. Postage has gone up a huge amount too so that has put me off starting up again.

• Bunbury, Australia
11 Sep
@kareng
Books and Beswick horse ornaments mostly.


•
10 Sep
Is it difficult to sell things on ebay? i've been wanting to give it a try for a while

• United States
10 Sep
@samysotelo18
You are welcome. Start small then as you learn the ropes build your inventory.


• United States
10 Sep
no ma'am, that i'd not be. the aunt's pushed fer such quite a few years. i've no desire to sell anythin' to anyone. folks make me cranky, most wantin' somethin' fer nothin'.

• United States
11 Sep
@kareng
true, but there'd be so many whiners out there. i used to sell my homemade candles/soaps 'n other goods. 'twas a nightmare. they drove me nuttier'n an o'erloaded fruitcake. i 'twas kind'a glad when i fell ill'n could no longer tolerate the scents - thus made no more. the aunt took what i'd 'lready made to a Christmas bizarre 'n sold 't all.

• United States
11 Sep
@crazyhorseladycx
One of my sister-in-laws used to make beautiful candles. I'm sorry you couldn't tolerate the scents anymore. It sounds like you really enjoyed making the candles and soaps. What process did you use with the soap making? I want to do more of that.


• United States
10 Sep
I buy sometimes on ebay and used to sell once in a while, but it's gotten to be a buyer's market. I don't know how others can sell things so cheap and make any profit at all. Then anything I want to sell, there are hundreds exactly like it and people want it for a dollar. And free shipping!


• United States
11 Sep
@kareng
I've done auctions, make an offer, and buy it now, but I just don't make much of a profit.

• United States
11 Sep

• United States
11 Sep
@kareng
I've sold different things: books, shoes, kids toys, I don't remember what all.


• Sutton, England
10 Sep
I used to sell on Ebay but stopped as the post office run was too tedious

• Sutton, England
10 Sep
@kareng
Yes, posting is expensive and eBay like you to give free postage

• United States
10 Sep
@Gillygirl
If you give free postage that needs to be absorbed into the price of the item.


•
11 Sep
i have been selling on eBay for a long time, I am not a fan anymore. It is not the platform it was, and the fees continue to go up.

• United States
10 Sep
I used to sell collectibles on Ebay. I got tired of the taking pictures, weighing the package, writing the copy, following various sales, collecting the money, wrapping up the package, going to the post office... It wasn't a collectible; but I once sold a man's leather coat with the tags still on it for $.99. There was only ONE bid. The tips say start at $.99 and start a bidding war. Yeah, right! That really soured me on Ebay. Years before that Ebay was a lot different; and I sold a lot of stuff and made decent money. Don't let me discourage you. Try it, you may do well.

• Anniston, Alabama
10 Sep
I have sold at ebay, clothing and books, collectibles. I tried to sell Sunshine`s store stuff there but people low balled and I couldn`t make any money so I pulled those products.