To Post Or Not To Post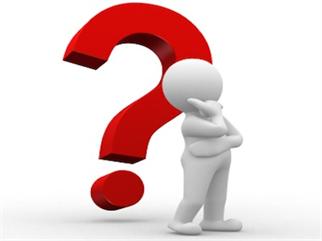 United States
September 10, 2019 5:48pm CST
I was sitting here, on the road again traveling, pondering the question, "Should I post, or should I NOT post?" I mean, I am BEHIND on my own posts, and so if I am not done getting back to all of the comments on the older posts SHOULD I be posting anything new? Get done with one thing before initiating starting having to get done with another, right? I have not decided yet whether I WILL post or will not. Decisions, decisions. Meanwhile I am trying to go through some of my notifications and will look for some other interesting posts to read and comment on. But should I post? Wait... This is not working... This IS a post, isn't it? Ugh. What gives?
9 responses


• Bunbury, Australia
11 Sep
I always post, meaning a discussion. Then hopefully my friends have something to read while I'm busy catching up with notifications.

• Rupert, Idaho
11 Sep
Well I guess you decided to post after all!

Lol. But that is a good question....I normally go through recent notifications, post, check some new posts, and go through more notifications.

• United States
12 Sep
I used to do what I called 'circles.' In other words, mostly when commenting, I'd answer a notification, then pick a random person who commented on that post and read their post and comment, and then find another person on THAT post and read and comment. The fun part of that was finding some posts you might not otherwise find. I might start doing it that way again for a while. I have been kind of bored with 'most recent activity,' the place I find most of my posts to read and comment on.

• Rupert, Idaho
12 Sep
@porwest
That sounds like an interesting way to do things! I never thought of that. And I rarely go through most recent activity...I usually go to the posts by those I am following and read most of them, when I can.

• United States
22h
@MommyOfEli2013
I never pay much attention to followers. Not sure if that is a good thing or a bad thing. But I still feel like I get around to quite a few people around here.


• Gainesville, Florida
14 Sep
I often debate that myself. I struggle keeping up with my notifications, let alone add to them with new posts. But yet I still find myself doing it anyway.

• United States
14 Sep
Part of what slows me down big time on responding to comments on my own posts is I pretty much make a habit out of going to read something from the commenter as well. So, going through my comments on my own posts takes more time—and you have to be sort of in the mood to do that.

• Gainesville, Florida
15h
@porwest
that's funny, I do the same thing!

• Green Bay, Wisconsin
11 Sep
Sometimes you just need to do it and not think about it. Overthinking just brings a lot of questions. Just do it!


• Anniston, Alabama
11 Sep
Post, then notifications, then read and comment, then back to notifications.... last hurry up and turn it off.

• Lenox, Georgia
11 Sep
We don't mind how behind you are, we will still respond. =)

• United States
10 Sep
Since you already posted, I will comment. You can post something new anytime you want! Now go get caught up on your Discussions and Notifications. :-D