Photograph of the Day | Awesome Clouds | 9.11.19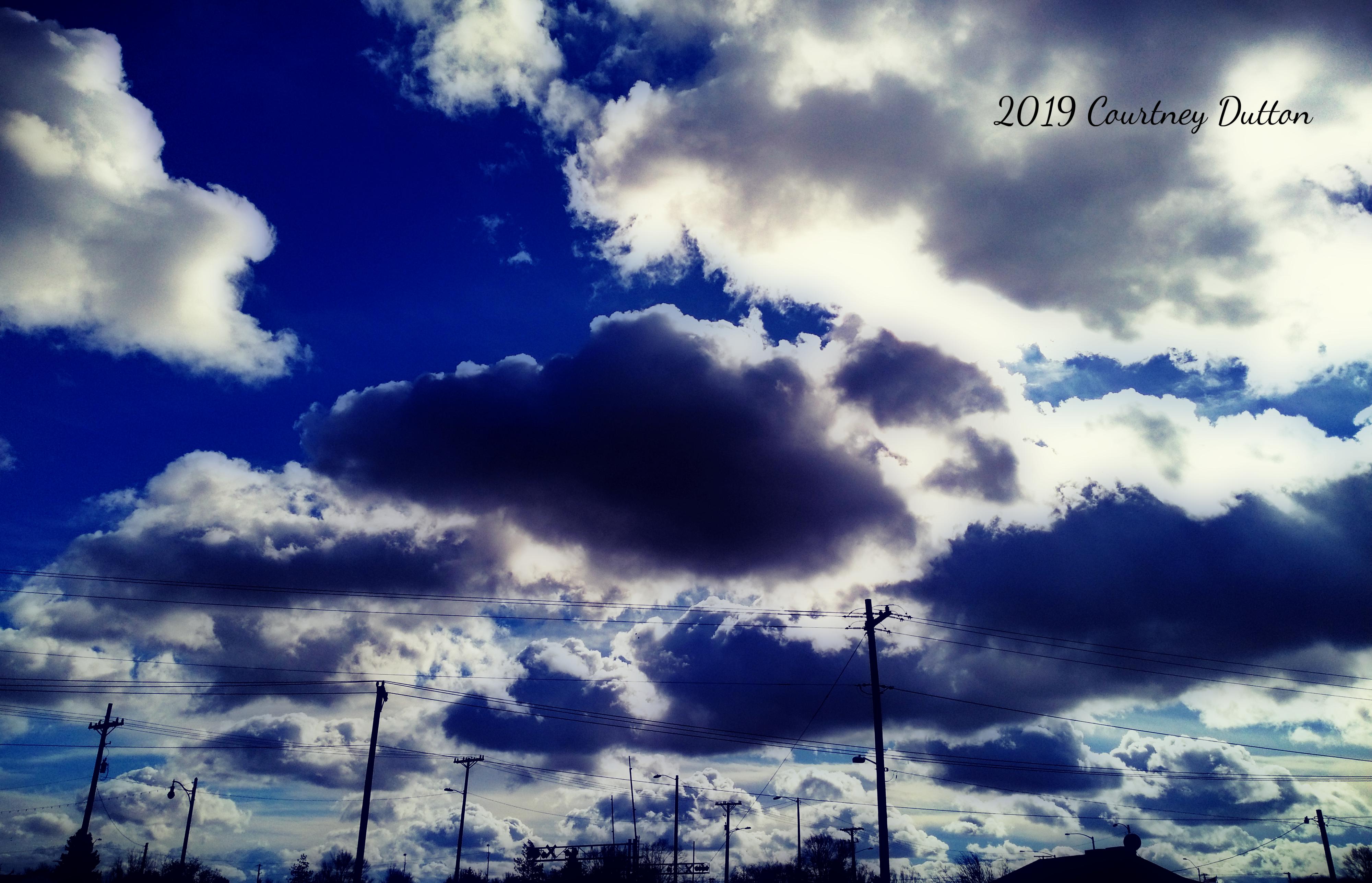 Rupert, Idaho
September 11, 2019 6:31pm CST
Hey everyone, hope you are all doing well. Things are okay here. Got Eli off to school, went to Wal-mart and GNC, had lunch, and then picked Eli up. Those 3 hours fly by. Now, we are just hanging out at my mom's. I am still sick/coughing, but don't want to bore everyone with that! I thought I would post another photograph with you all. This is a photograph I took of the clouds a while ago, but thought I would share them today. It is a pretty cloudy day today, so it is fitting. The weather is in the 60's and it's very windy. Supposed to be in the 80's over the weekend. How about your weather? I'd love to know what you think of the photo/clouds? Do you like clouds like this, or do you prefer just a totally blue sky?
6 responses

• Anniston, Alabama
12 Sep
Its awesome! I love clouds.

• Rupert, Idaho
12 Sep
Thank you! Clouds can be so awesome :)

• India
12 Sep

• Daytona Beach, Florida
12 Sep
that is an awesome sky with clouds. I hope you feel much better soon.

• Rupert, Idaho
12 Sep
Thank you! And I hope so too

• Lenox, Georgia
11 Sep
That sky is gorgeous! =) And I'm praying you start feeling better too!

• Rupert, Idaho
12 Sep
Thank you very much :) And I am not feeling too bad...just wish the cough would stop lol! Thank you, though!

• United States
12 Sep
I like the clouds. It's going to be 88 tomorrow and in the 80s for a few days. I'm still waiting for a string of 70s days.

• Rupert, Idaho
13 Sep
Glad you like them! 80's is better than 90's but I understand....the 70's would be better. Here we had a few days in the 60's and 1 in the 70's. Back in 80's over the weekend.

• Sonora, California
12 Sep
Awesome clouds, great photography as always!

• Rupert, Idaho
12 Sep
I thought they were too :) Thank you!

• India
12 Sep
Wonderful image! At times, the clouds look like making numerous shapes and designs. It sometimes ignites my imagination. Are you having some kind of a viral fever, or a normal cough and cold.

• Rupert, Idaho
12 Sep
Thank you...and that is very true. That is good that it does. And I don't know, it started off as a cold....but the cough has lasted over 2 weeks.