We Welcomed The World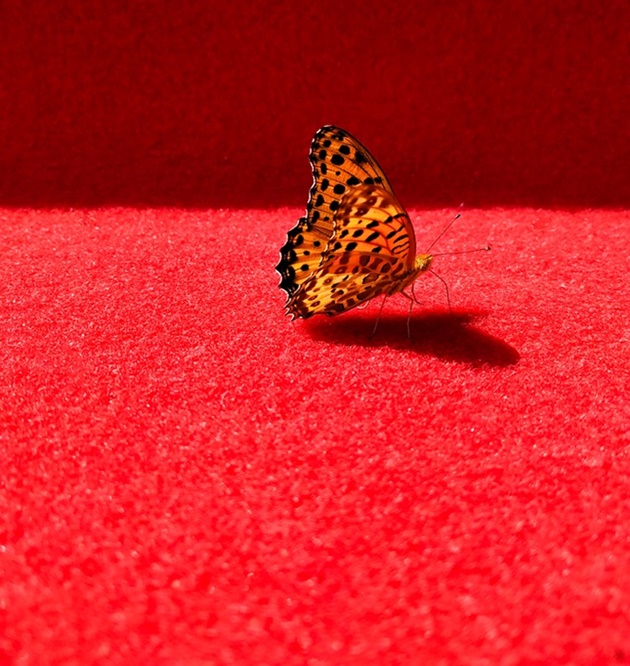 Canada
September 11, 2019 7:38pm CST
Today marks a very sad day in our world's history. September 11th is the day that there were 2 airplanes that flew into the world trade centre buildings in New York, USA. Many people travelling were affected by those crashes. Both on the ground as well as in flight. The International airport in Gander, Newfoundland (Canada) is the first point of contact for air traffic coming from Europe. On that fateful day, the residents of that small town saw many more aircraft land there then were scheduled. The poor passengers were kept in their planes for up to 25 hours in some cases. When they finally were released to the terminal, they were greeted by the residents of the community. The community was made up of about 9,000 and there were about the same number of passengers who were all there at the same time. Many were tired, many were scared, many were hungry, and the list goes on. Early in the morning as the planes arrived, our Newfoundlanders rolled up their sleeves, they went into work at the fast food places that they work at and made food which was transported to the terminal. Many more residents made up sandwiches, among other foods, and brought them to the airport. Residents brought in clothing to donate to the passengers as well as toiletries, as their baggage was being held. The bus lines, whose bus drivers were on strike, all came into work to drive the stranded people to rescue centres. Their strike was with a disagreement with their employer, not these innocent people. We welcomed the world on September 11th, we rolled out the red carpet during one of the worst days in modern history.
8 responses

• Anniston, Alabama
12 Sep
Wonderful post! I did not know all this

• Canada
12 Sep
Thank you J20T. I read a bit about it recently, and the outpouring of love, attention and affection from the local residents to these poor travellers was quite an experience that none of them will ever forget. They were there for part of a week, and when the US finally opened up the air space again, it only allowed domestic carriers into their air space, which meant that all of the foreign passengers had to head back to France uncertain if they would arrive alive because they honestly did not know if a war would break out while they were in the sky. It must have been awful terrifying.

• Anniston, Alabama
12 Sep
@Juliaacv
Oh, I bet that was a scary fay for them.

• Lake Charles, Louisiana
12 Sep
Thank you for sharing the good events that the people in Canada did to comfort the weary after that terrible day in America.

• Canada
12 Sep
While many people were sad and searching for information on the events of that day, the people of Gander were busy keeping these passengers busy. They would take carloads of them for drives to keep their minds occupied and to help pass the time. They fed them and did anything and everything in their powers to make them feel comforted, and there were as many passengers to tend to as their was population in that small town. It must have been quite the experience. There is a play written about it called Come From Afar.

• Lake Charles, Louisiana
12 Sep
@Juliaacv
That is a very nice gesture of the people in that part of the world that did not get reported in the news.

• Canada
12 Sep
@Deepizzaguy
It has been in the news, you just have to know where to get your news.



• United States
12 Sep
'twas truly a time 'f much confusion'n heartache. i watched/read where this lil town 'twas so generous. we all do what we can durin' times 'f crisis. 'tis sad such's required to bring folks together.

• Canada
12 Sep
Everyone in Canada will tell you that our Maritimers are the 'nicest' and most welcoming people in our country. They went above and beyond what most people would do for those stranded in their city. And they thought of everything, so that the people didn't worry, they kept them busy, they played music, danced, drank and partied with them. They really showed them a good time in such a tragic period in history.

• United States
12 Sep

• Canada
12 Sep
@crazyhorseladycx
We're all in this life together, we might as well get along.


• United States
14 Sep
Our military flight from Germany to the United States stopped at an isolated airport in Newfoundland to fuel up back in 1986. The airport was empty except for our plane. We spent some time in the airport and I remember the small staff being very nice.

• United States
14 Sep
@Juliaacv
I'm not sure. I'll see if I can find out.

• Sutton, England
12 Sep
IT was an appalling day. I did not know about the Newfoundlers role in assisting passengers who had been forced to land

• Canada
12 Sep
It was horrific, I hope that there is never anything like it again. Most passengers did not know where they were, and all anyone wanted was to get where they were going. The people of Gander were so generous in helping them, they ate, drank, sang, danced and were comforted like welcome guests, only they were not invited as most guests were, they made the best of a very bad situation. Several days after their arrival, the US reopened their air space, but only to domestic carriers, which meant that all of the other airlines had to return to France. Those poor passengers, they did not know if they would arrive alive or if a war would break out before they reached the airport. It must have been awful on them.

• Sutton, England
12 Sep
@Juliaacv
I too hope there will be nothing like it again. Thanks for sharing this info J20T I didn't know of this

• United States
12 Sep
What a kind thing to do for all who were stranded on that day. Those folks will be forever grateful to the kind people in Canada.


• Bunbury, Australia
12 Sep
This was such a wonderful effort on the part of Newfoundlanders. Those poor people on the planes would have been so grateful.