Got'er Done Again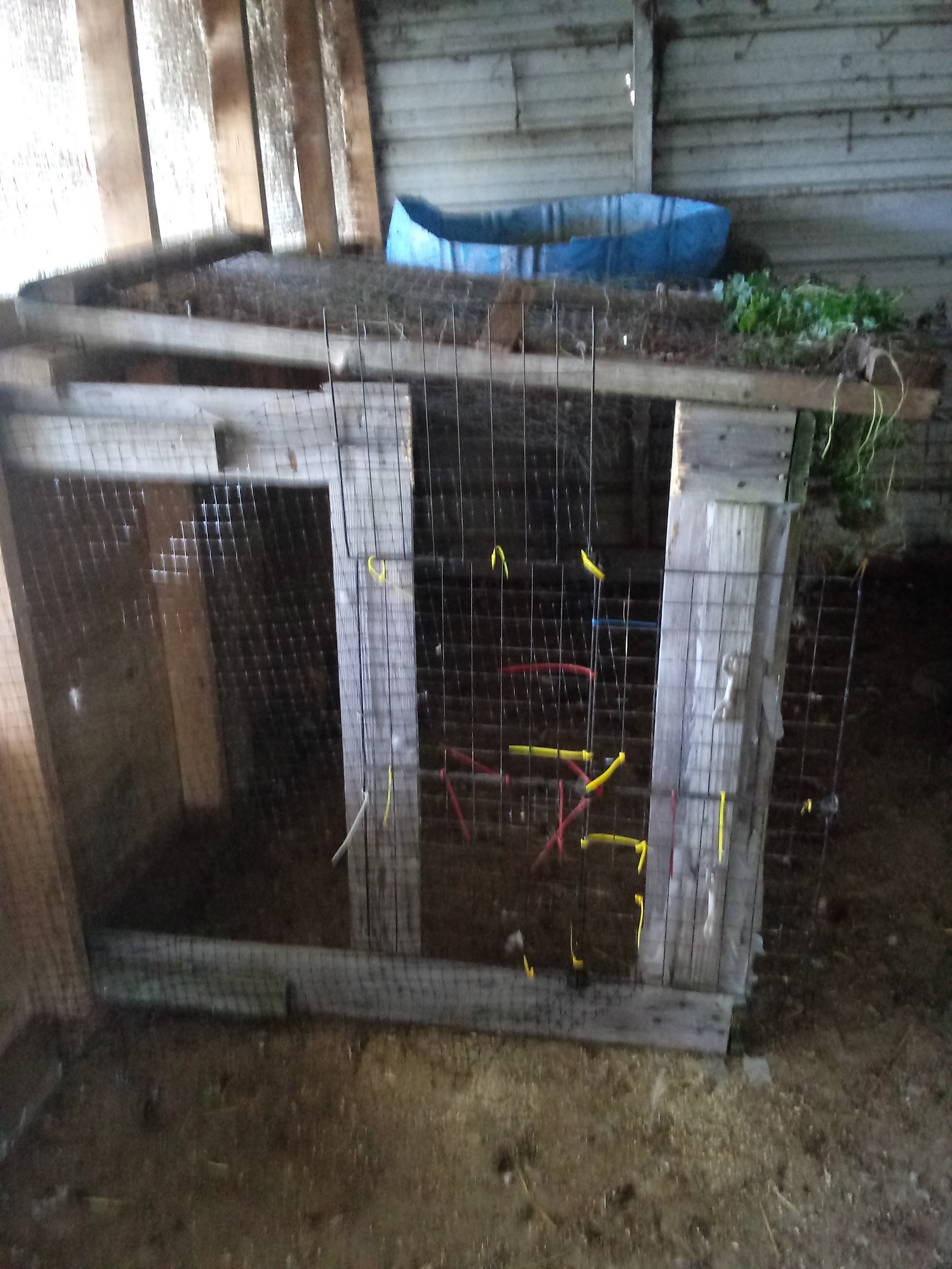 Marion, Ohio
October 9, 2019 12:17pm CST
It is so much easier to work when hubby and his ideas are not here

He tries to help but I usually know which way I am going and how I want it. The picture was todays main project. I now have a safe place built in the coop to house mamas and babies when they hatch. It dont look like much but it is solid and did not cost me anything except some sweat. I had everything already here from doing other things, I did hope to stand that up on end but the carport was not quite high enough. But I did find a way to do it so I can still walk in when I need to clean it. That was all that mattered to me on the height. Now I am thinking of curling up and taking a nap for a bit. Then I can move on to using the steamer and bagging up more donation stuff. Tomorrow I will be going through some old board games we still have. I want to make sure there is no bugs in them as I am giving them to a friend who always adopts a family for Christmas. But I am going to tell her to leave them in a barn or shed until she is ready for them too. Once we get some freezing weather that will kill anything if I do miss any. But they will be sprayed down too before I load them up. Hope you are having a good day.
10 responses

• Bhubaneshwar, India
9 Oct
My mom also feels the first line! She does not like how my dad works or his ideas!!


• Bhubaneshwar, India
10 Oct
@wolfgirl569
Haha!!

I can really feel that!

• United States
9 Oct
looks better'n some 'f my riggin', lol. great that'cher gonna donate those games.


• Marion, Ohio
9 Oct
Thanks. Still no nap, Jill said no.

• Marion, Ohio
9 Oct
@DianneN
She did let me relax while kissing my face. Yuck!!! Dog kisses.



• Bunbury, Australia
10 Oct
We have a few more board games than we need. I need to go through ours and donate some.

• Marion, Ohio
10 Oct
With the kids grown we never play them anymore. Plus I have some on the video game systems.


• Marion, Ohio
9 Oct
He would not have even liked the way I got the frame in the door. I flexed it at the corners quite a bit.

He can sometimes think like one. He built the floor that nothing has been able to get in.

• Los Angeles, California
9 Oct
Did you feed them critters?

• United States
9 Oct
You did a nice job on the coop. You got 'er done! You deserve a nap. Hope you have a good sleep. Have a great rest of the day.

• Marion, Ohio
9 Oct
Thanks. Jill had other ideas on the nap.

• Anniston, Alabama
9 Oct
You got`er done, so by all means indulge!

• Quezon City, Philippines
9 Oct
The coop is airy and almost transparent.

• Marion, Ohio
9 Oct
The sides are mostly netting that has small enough holes to keep baby chicks in.

• Canada
9 Oct
You did a great job..now go enjoy your nap.