1 task is done ready for the next task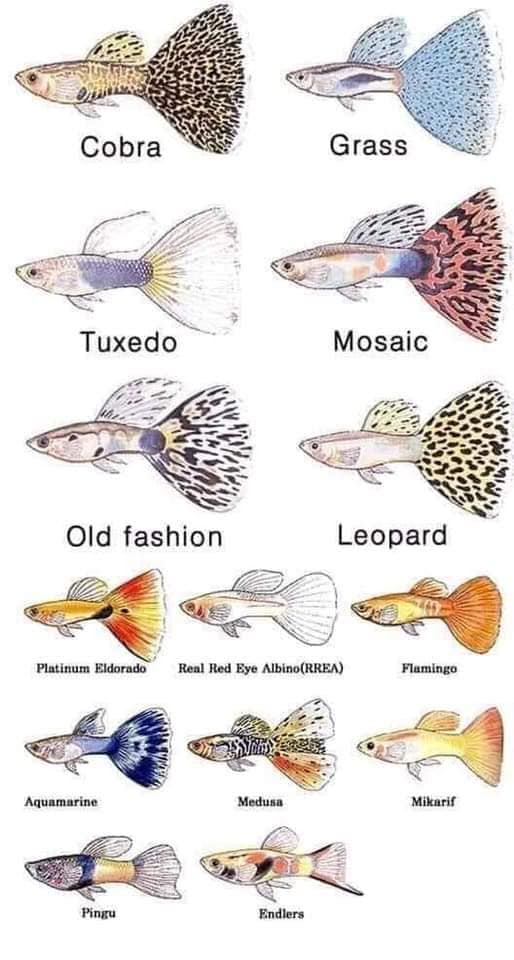 May 18, 2020 7:12am CST
Hello Every 1 hows it going? hope all is well & going great we're gonna be having some bad weather through out the week so you know where I'll be, right here with all of you. So the task at hand I have been working on has been done & that is to get a stand made for the stock pond I'm going to put on the back deck for the guppies some time this YEAR. To explain it to you in writing would be a hard way to do to where you would understand it, SO I decided to make a vid so you could understand it & add some other stuff in the mix. I have ANOTHER task at hand I HAVEN'T started yet cause I want to get the 1st task set up & running B-4 I start the 2nd task cause I want to see how the set up is going to go 1st.

For those of you who have HAD or like to have fish at some point & has or have had a issue with some things about them the BEST thing to do to make it work is to do your research. I learned everything I know about this from you tube & off the top of my head on everything I've done in this hobby I'm into & SO FAR just ABOUT everything I've done has worked out. So here's the video to explain the task at hand I've done & I'm going to be doing after I set the 1st task up & get it going like I want it to run & to get me a TABLET so I can video it running. Thank you for hanging out with me & giving your thoughts, have a great day-evening-night & we'll get back with you later on & chat about what ever it is we have on our minds abut this, bye.

DIY 110 gal stock pond stand that no 1 else has come up with online, I have made to hold 800 pounds of water for guppies. size of pond 36 wide X 53 long X 20...
9 responses


•
18 May
@DianneN
thank you, that was something I come up with off the top of my head Pretty cool when you can be sitting here out of the blue something pops up in your mind and you research it and nobody has it or made it or anything and you make it from an image out of your head and it works just like you planned.

• United States
18 May
@hardtimes1958
That's awesome! Congratulations!




•
18 May
@DianneN
thank you I think it is to, I can't wait to get my other project started And it's going to be an outside project where I can't bring it in to video it that's why I need a tablet so I can video it after it's done or while I'm working on it.


• United States
22 May
My brother buy a fish same in the photo its territorial

•
22 May
@kepweng
really? is it a guppy or a beta? cause they very territorial.

• United States
22 May
@hardtimes1958
that's it the Name is Beta color white and red they Fighting like rooaster

• Centralia, Missouri
18 May

•
18 May
@Jessicalynnt
thank you, just wait until I get the tablet where I can take videos outside of it set up and running that's going to be the cool part.

• Centralia, Missouri
19 May
@hardtimes1958
I had a beta most of the way through college or mollys, I wish I had kept the big fish tank a year ago, and started up again

•
19 May
@Jessicalynnt
I was thinking of getting some but haven't yet but B-4 I got into this I DID have 4 10 gal tanks I gave away & now I wish I had of kept them to do some certain breeding.


• Green Bay, Wisconsin
18 May

•
18 May
@just4him
thank you the stand was my idea hubby thought I was out of my mind when I told him What I wanted to do and didn't think it would hold But I think it will and I might just set it up in here to find out, then again if I do and it breaks then I'll get all that water in here bad idea right? Yeah I know.

• Green Bay, Wisconsin
19 May
@hardtimes1958
Do you have a level place outside you can set it up? That way if it does break, it won't get all over the floors.

•
19 May
@just4him
yea as son as it STOPS raining like it's gonna be doing for the next 7 days on & off I can take it out doors on the deck of where I'm gonna put it & go from there.

• India
18 May
Yes each human lives we always go for our task to complete only... Hope you get success in your tasks...have a nice day..

•
18 May
@Lakshman15
thank you, not many people like to dabble in D I Y projects cause they rather just find some 1 to make them or don't know how or just buy it, I work hard to make each project work on what it's being made for.


•
24 May
@rsa101
do you know what kind of water you have rather it be too soft or too hard ? once you figure that out you pretty well can figure it out from there is what I had to do.

• Philippines
25 May
@hardtimes1958
I use tap water. I have no idea of its soft or hard one.

•
25 May
@rsa101
can you get a hold of your water comp if you have 1 you can ask them.


• Perth, Australia
23 May
@hardtimes1958
You did a great job making the stand! Well done! Like all your plans too!

•
23 May
@VivaLaDani13
I took it on the front porch yesterday & ON the stand & took the chance & filled it up where I would have it filled & it HELD

But I see where I need to take EXTRA safety & on the bottom PVC where it sits on put a T in the middle of them to connect the 2 together where it won't spread apart at SOME time extra precaution measures.

• Perth, Australia
24 May
@hardtimes1958
I understand what you mean. It would be good to go all around the stand to make double sure it can do what you're wanting it to do.

•
24 May
@VivaLaDani13
oh 4-SURE cause with a 100 gals & 800 lbs of water you sure don't want NO mishaps of ANY kind when you have a bunch of guppies in it & either I'm gone or asleep see a crash on the floor.



• Ft. Lauderdale, Florida
18 May
Years ago I had a 50 gallon saltwater tank and a 25 gallon freshwater tank--I loved looking at them especially watching the ballet of the betas when they laid eggs but eventually both tanks became a lot of work!

•
18 May
@GreatMartin
I've never dealt with saltwater fish but always fresh water and yea it can be a lot of work if you want to make it a lot of work, but at the end is well worth it at the same time if you want a nice-looking tank.

• Ft. Lauderdale, Florida
18 May
@hardtimes1958
I HATE housework of any kind and when I had the tanks in my work office I was fine taking care of them but at home NO WAY!! (Okay so I am not rational!)

•
18 May
@GreatMartin
I'm not a fan of house work either but we ALL have to do it rather it be a lot or very little to when it's needed but as far as the fish tanks I have 4 tanks I work with 1-30 gal 2-55 gals 1-20 gal & they do take some time to work with but I do't mind cause I do love watching the fish enjoy a clean tank.


• Moses Lake, Washington
18 May
I love aquarium fish. You have quite a good sized task, keeping those pretty fish alive and happy.

•
18 May
@sallypup
yea I keep them happy & healthy it's a little bit of work but well worth it at the end to where I can take them to a store to sell.