Fish or Snakes for Dinner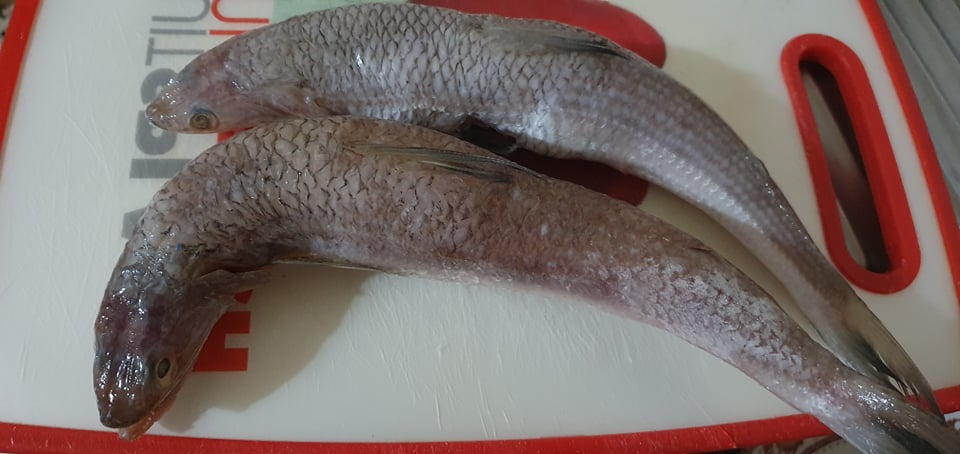 June 30, 2020 2:58pm CST
I ordered these three days ago and when delivered I directly put them in the freezer of my fridge without really looking at them. If I am not mistaken they are what we call lady fish as my receipt says upon checking it. Now, the story is. Today, I didn't plan to have another meal as I thought I was already full enough but anyways suddenly after spending so much time on the computer I felt the need to cook something. So, I thought of the fish. I brought them all to the kitchen. Then, I peeped at them from the plastic bag. OMG! I was taken a back. I thought they were snakes. Their round shape really looked like snakes and so I suddenly wondered what if they mistakenly delivered snakes to me. I couldn't almost hold it as I was a bit scared. You can just imagine I was slowly approaching to hold them out of the plastic bag. Hahaha. Until now, it felt creepy holding them while removing the scales. I can't get over it. Lol! Just look! They look awful. This is a concrete example of expectation versus reality.
4 responses

• Philippines
2 Jul
They're short compared to the snake.

• Philippines
5 Jul
@Ecoy41
Yes its skin looks like the scale of a snake.

• Melbourne, Florida
2 Jul
OMG, I would run away from them if I saw that in my house. How did they taste and how did you cook them?

• United States
6 Jul
Uhm... would you have eaten a snake if that's what was delivered to you by mistake?


I wouldn't eat snake but I also don't eat fish, either.


Now, a crispy cooked kitten might make my mouth water, though. *grinning and teasing you*