One visit is all it takes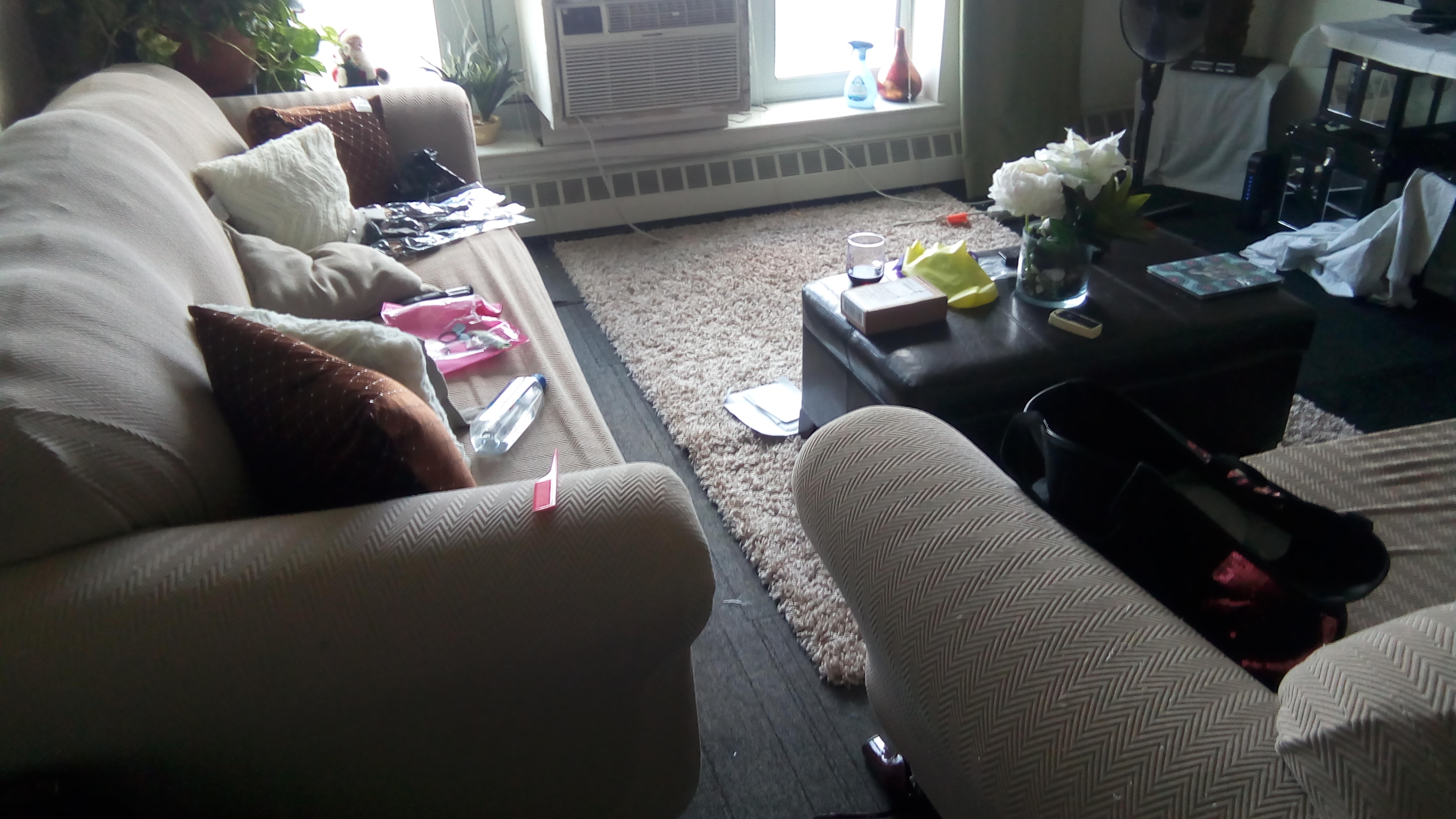 United States
June 30, 2020 7:09pm CST

My daughter is upset and I am truly trying to be there for her. But looking at this living room makes me not want to reach out and offer a helping hand. To see her cry is just heartbreaking and I wish I could help her but when I got up and went to the living room my heart dropped. It was only about two hours we had been inside. I felt so bad because inside my head I was screaming get the F out. And I was hoping with everything in me that those words would not cross my lips. She wanted to spend the night and I had to say that I needed to make a private call so she went home. Wet eyes and a broken heart. Her stitches were removed from her leg. The Dr was not gentile so the cut burst open. They had to put thin slices of tape on it. It looks horrible. She is angry at herself for not tossing out that broken mirror. I truly can't imagine ever keeping that kind of shard of glass around for any reason.
4 responses

• Sonora, California
1 Jul
I am so sorry, I hope she gets the help she needs and you are able to do what is right for you.

• United States
1 Jul
Thank you I will be ok. I need to save up more money and leave. I figure by Oct I should be able to but I would like to leave this month. Moneywise it's not possible.

• Sonora, California
1 Jul

• United States
1 Jul

• Chile
1 Jul
i confess that when the other generation comes to our hand everything escapes from control.

• Roseburg, Oregon
1 Jul
I hate messes all over my house. My husband and I do not do that but my grandchildren do.

• United States
1 Jul
You know I can't take it either but I am going to update you on my next move.