Sweet Potato Fries for a Snack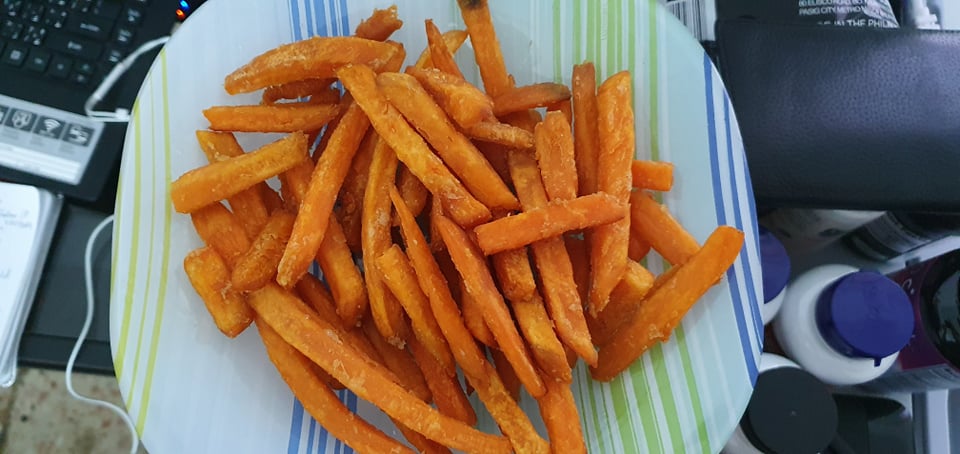 July 1, 2020 1:04am CST
When I order some grocery items online, one item really interest as it was my first time to see such thing in the grocery even physically. And it is actually my favorite especially when fried coated with caramelized brown sugar. Back in the country, my mum would do this for and it was really perfect frying. I always crave for it even up to this date. I never had one like before for several years. So, I did place an order for that and it arrived just on time. I instantly tried frying it although it was suggested to just steam in an oven or something. I am talking about a fried sweet potato. I am sure you probably tried it already.
9 responses

• Japan
1 Jul
They sell them in Japan all over. I love them. They also sell fried sweet potato snacks in a bag, either coated with sugar or just plain.

• Bunbury, Australia
1 Jul
We have sweet potato baked sometimes but I haven't tried it fried.

• Bunbury, Australia
2 Jul
@Ecoy41
I might have to try that. They certainly sounds yummy.

• United States
1 Jul
yes I have and they are very nice.

• United States
1 Jul
@Ecoy41
I know they are good and that also healthy the rest I am not sure about.

• Philippines
1 Jul
Oh how I love it. You make me crave for it right now.

• United States
2h
Pretty has eaten sweet potato fries but I dislike them cooked. I will eat them raw, though. Caramelized brown sugar on sweet potatoes? You eat some very odd things, my friend.


• India
1 Jul
I never knew sweet potatoes taste great when fried. Need to try it out.

• Agra, India
1 Jul
I'm.sure that must taste very well. Enjoy your snack there