Naka's Massage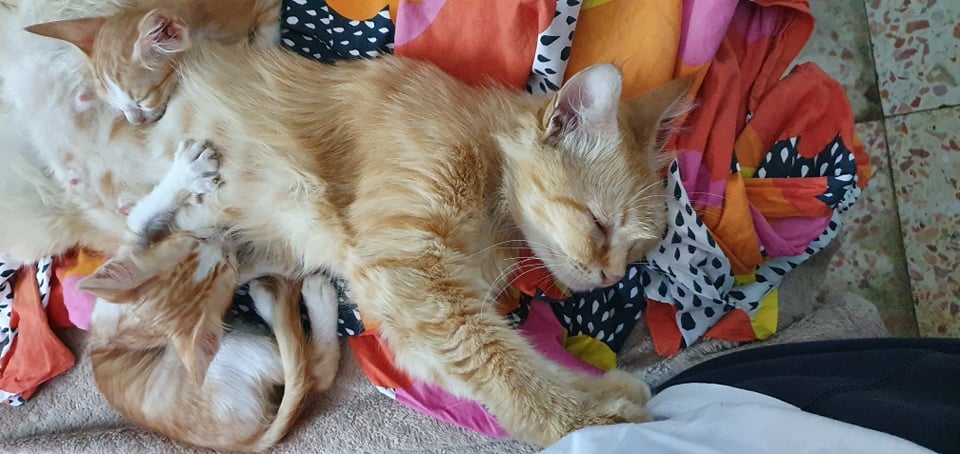 July 1, 2020 3:03am CST
I was conducting my online class and I felt a touch at my lower back. OMG! I was surprised, Naka was actually massaging my lower back while she was breast-feeding Taka and Kawa. I wanted to take a video but I couldn't take the whole thing as I was busy with my class. But I was able to take a photo and some parts of it. This thing, times like shouldn't be missed and should be documented. I am really happy with Naka, Taka, and Kawa. At times, I just feel like she is still sad because nobody is taking good care of her three other babies. I am thinking of taking one more, the tri-color with black one. On a side note, if Taka can multi-task, why can't anyone else?
6 responses





• Bunbury, Australia
1 Jul
I think it was you who had to ask the landlady if it was okay to have the kittens. Will you get into trouble if you have too many kittens?

• United States
1 Jul
oh they look just like the mom cat. That is amazing.

• India
1 Jul
Haha that's very good. They care for you