On This Day In US History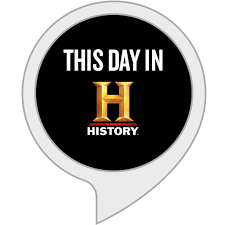 United States
October 17, 2020 11:20am CST
1749 Getting married on this day were Samuel Adams and Elizabeth Checkley. 1777 The Battle of Saratoga was a huge victory for the Continental Army and US on this day. British General John Burgoyne and his men would attempt to come down from Canada into New England to split it up. However the Continental Army would quickly surround the British and attack them from all sides, defeating General Burgoyne. He and his men would surrender on this day. 1829 It would be over 100 years after Augustine Herman, a mapmaker, visions of the Delaware and Chesapeake Bay being joined would come to pass. On this day at a cost of $3.5 Million the Delaware Chesapeake Canal opened, making trade routes between Philadelphia and Baltimore much shorter. 1904 San Francisco, California is where the Bank of Italy established by Amadeo Giannini opened its doors for the first time. Later the bank would become Bank of America. 1915 New York City, New York was the birthplace of playwright Arthur Miller. 1938 Butte, Montana was the birthplace to Robert Knievel. "Evel Knievel" as he was known was a motorcycle daredevil. My brother and I loved watching him and then imitating jumps on our bikes. Not over cars or buses but we used ramps to jump over creeks and bushes. We both have some scars to prove it 1956 Decatur, Alabama was the birthplace to Mae Jemison. She would become the first African American female in space. 1966 Memphis, Tennessee was the birthplace to Doug McMillon who in 2014 became the CEO of Wal Mart. I wrote about that the other day. 1978 Confederate president Jefferson Davis regained his citizenship posthumously by President Jimmy Carter on this day. 1979 The Department of Education was established on this day by President Jimmy Carter. 1987 As part of her breast cancer treatment First Lady Nancy Reagan underwent a radical mastectomy on this day. 1990 Dying at age 64 was civil rights activist Ralph Abernathy. 2006 300 Million call the US home. 2007 Dying at age 87 was Joey Bishop. He entertained as part of the Rat Pack. 2012 For doping, cyclist Lance Armstrong would lose most of his endorsements on this day.
5 responses


• Green Bay, Wisconsin
18 Oct
Y' know, I think they tell you not to imitate those moves at home. I'm glad you had fun getting those scars.


• United States
19 Oct



I told my brother when the X Games became popular that we were X Games cool before it became main stream cool




• Green Bay, Wisconsin
19 Oct

• Bunbury, Australia
18 Oct
The Lance Armstrong case was interesting. He got away with it for a long time.


• Bunbury, Australia
20 Oct
@Dena91
I guess it would be really difficult to get rid of all such cheats and ways of cheating.


• United States
18 Oct
I remember Joey Bishop and the rat Pack they were a staple in the 60s. Peter Lawford, Sammy Davis jr and Dean Martin I think.