My Little Cuddle Buddy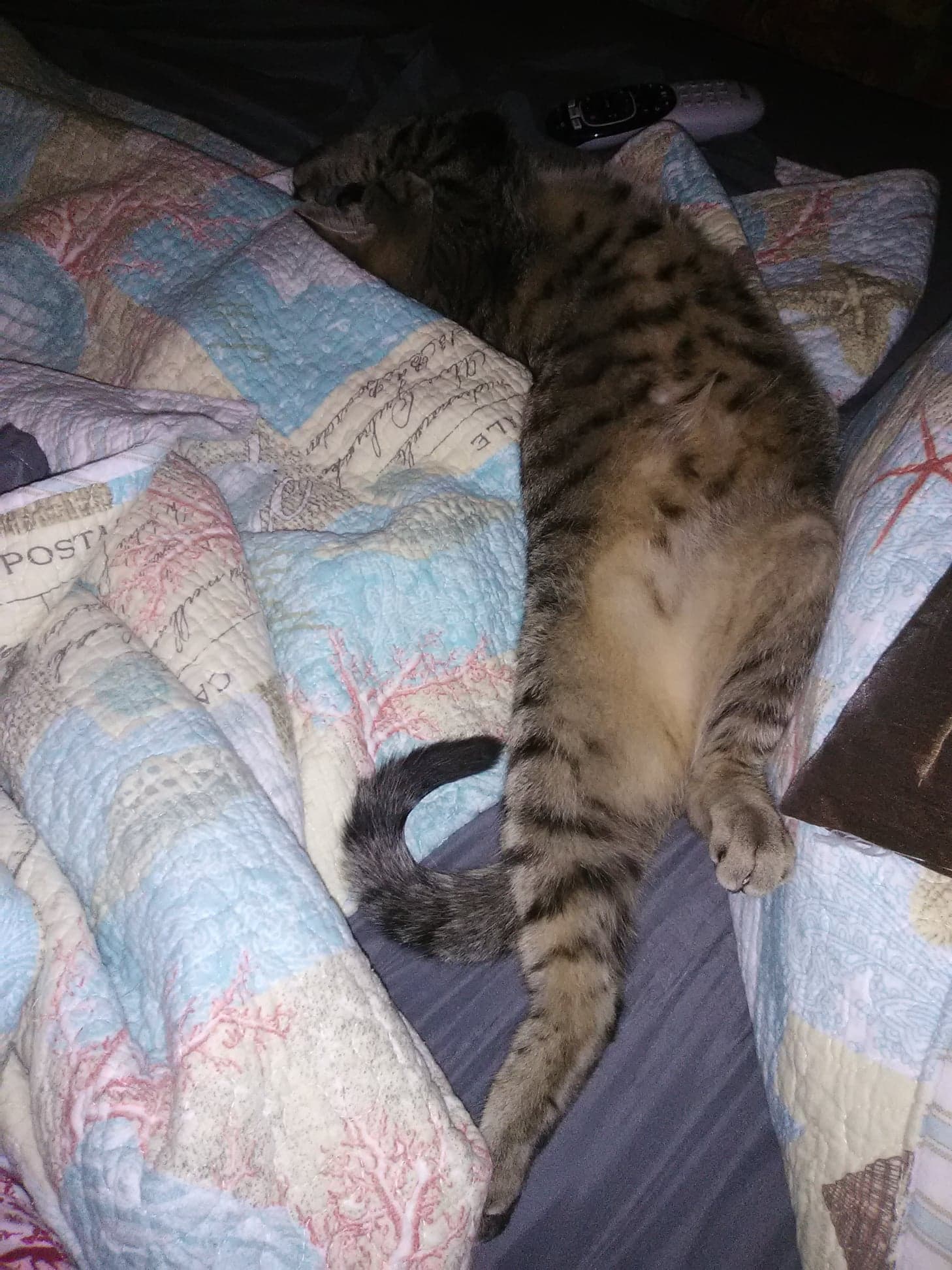 United States
October 17, 2020 1:11pm CST
During the day, Henry has always come to me for hugs after he naps. And, I have often wondered what he does at night when he awakens and I am asleep. Well, last night, I found out one thing, but couldn't reach my iPhone to take a picture because of it. Henry was on his side, and he had his legs wrapped around my arm, his head in my hand, and one claw of his upper leg gently, but firmly pressed against my skin. I think it is such a great feeling when I awaken to find one of my pets cuddling with me. Years ago, I had a 75-lb. Australian Shepherd who would spoon with me whenever she felt sick (and awakening to find us spooning is how I always knew when she was sick). I know that some of you do not allow your pets to get on your chairs, couches, or beds, but regardless - don't you just love it when they cuddle with you?
4 responses

• United States
17 Oct
I do like it, although Nico is not much of a cuddler with the cool weather he has been sittting on my lap every night.

• United States
17 Oct
@snowy22315
, Oh, I love when the cooler weather comes and pets that don't snuggle much are finally coming around.

• United States
17 Oct
We have Molly now, and she is not one to cuddle. She is mostly Chow Chow with a bit of German Shepherd thrown in but her vet writes "Chow Chow" on her records. So, Molly will let us pet her and hug her outdoors but not indoors. She is quite independent and aloof like Chow Chows. Our former dogs were cuddly, but not Molly.

• United States
17 Oct
Awww! I had a German Shepherd/Chow Chow/ Shar Pei mix years ago who (aside from the wrinkles on her face, and purple on her tongue) looked like a little deer.

• United States
18 Oct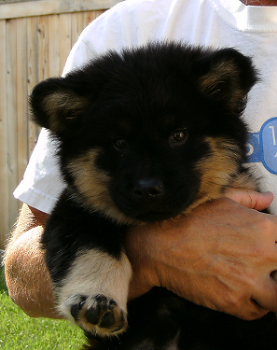 @Chellezhere
Oh I bet she was a cutie with her wrinkles. Molly was the most darling puppy and we raced to be the first to adopt her. I did not know she would be such a picky, aloof, and independent dog, but we do love her. My husband is holding her in the photo when she was a puppy.

• United States
18 Oct
@Corbin5
Awww! So sweet. Sadly, I no longer have any pictures of Roxy, and I am not sure if my son does either. My ex-husband wasn't very good about respecting property during our divorce.



• United States
17 Oct
@CarolDM
, thank you. He was just having some fun chasing a string of yarn that my 8-year-old great-niece was dragging around.

• Bangalore, India
17 Oct
Good that you enjoy those cuddles. I was always bit strict with my pets. They were not allowed on bed, couches etc. But guess we all have our ways but at the end all it matters is that we love them