Is There Anything New Under The Sun?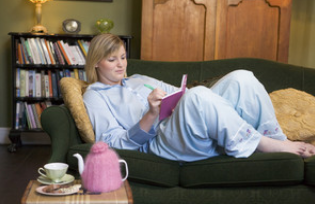 Alberton, South Africa
October 17, 2020 6:36pm CST
The writer Jonathan Lethem once said that when people call something "original," nine out of ten times they just don't know the references or the original sources involved. What a good artist understands is that everything comes from somewhere. All creative work builds on what came before. Nothing is completely original. It's right there in the Bible: "There is nothing new under the sun." (Ecclesiastes 1:9) Some people find this idea depressing, but it fills me with hope. As the French writer André Gide put it, "Everything that needs to be said has already been said. But, since no one was listening, everything has to be said again." If we're free from the burden of trying to be completely original, we can stop trying so hard to make something out of nothing, and we can embrace influence instead of running away from it.
2 responses


• Alberton, South Africa
21 Oct
A wise and informed answer, Anna, thank you.

• Alberton, South Africa
26 Oct
I agree with you Anna, thanks for commenting???

• United States
18 Oct
Reminds me if old Beatles song, All You Need Is Love...


• Alberton, South Africa
21 Oct
I agree, it was a great song and even more relevant today, Krissttina.

• United States
21 Oct
@im2brch
All we got to do these days is to research a problem online, poof pages come up for solutions.