How Blogging Can Change Your Life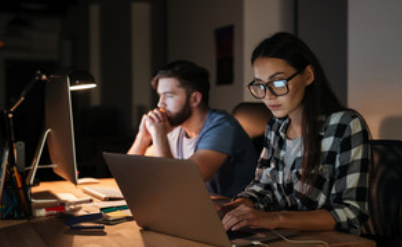 Alberton, South Africa
October 25, 2020 8:12pm CST
The statement in the headline may seem bold enough. However, my eldest daughter, who was laid-off in 2018 from an admin kind of job after the company she worked for, closed down. going to numerous job interviews and not getting anywhere fast, except, broke, She was getting quite despondent when I suggested she advertise what she really enjoyed doing as a hobby, which was to provide spiritual or psychic counseling. She had never taken money for her work and felt it would not be right to charge a fee, for spiritual work. I suggested she accepts donations. The result was, almost all the people came back, whom she hadn't seen for a while. When she asked folks why they had stayed away, they said that it was because she would not accept money for her work and they felt uncomfortable, not paying. Fast forward to today, Since she opened a crowd-funding account, at Patreon, at the end of 2018 she has never looked back. Some people who did what she had done, selling their hobby related services, have been able to quit their jobs, like traveling, for example, and blogging about it, from anywhere in the world, with a WiFi connection, therefore earning money online, while sharing information and tips about their trips. Others share their experience of raising a child, their secrets of productivity, or style tips. There are countless options. To all people who, through quarantine or some other reason, had lost their income, I can say that blogging has changed my daughter's life completely. So, if you are finding yourself in a rut? Try using your hobby to earn an income off, it may be the best thing you ever do.
4 responses


• Alberton, South Africa
26 Oct
Hello Jojo, sadly, this state of affairs is a rapidly growing one, worldwide and also in the U.S. the sudden mushrooming in numbers of homeless folks in California was a mystery to everyone when a friend of mine in the treasury dept. said that more of them are, recently displaced Californians. This suggests it is less of a falling back onto, kind of situation, as it is a survival measure.

• Daytona Beach, Florida
26 Oct
I can see where that would work for some people, but while it has its ups, there are downs too. Being an influencer of any kind, comes with risks. If you don't have a thick skin, then maybe it's not right for you. Glad it's working out for your daughter.

• Alberton, South Africa
26 Oct
I can assure you, that she certainly does not have one of those, but after you lose your home, your car, ability to buy food and medicine, you are not left with the luxury of choice.

• Daytona Beach, Florida
26 Oct
@im2brch
then, she more than likely does. You have to be pretty tough to survive all of that and come out strong. It just might not be obvious to you.