cozy nap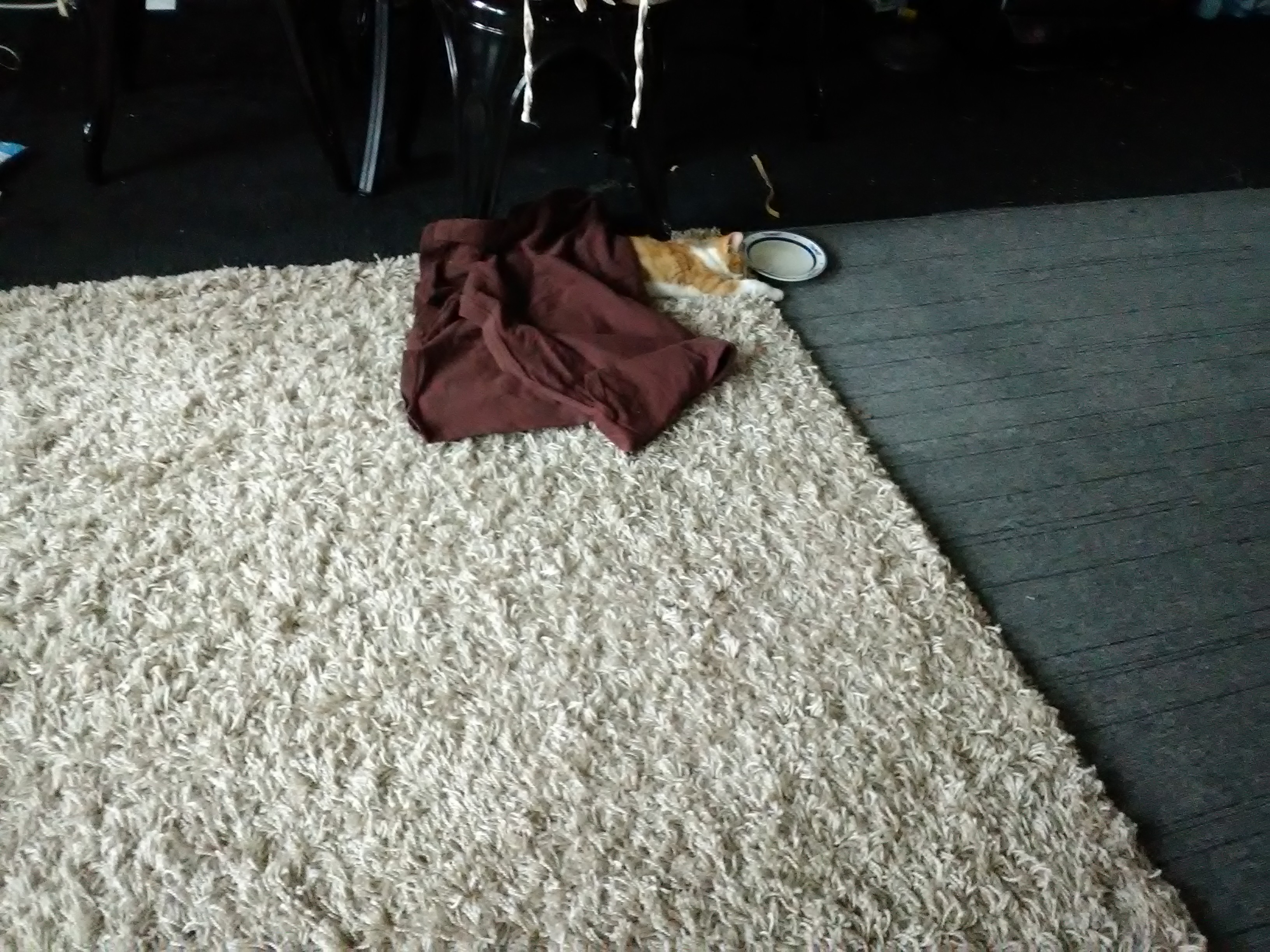 United States
November 22, 2020 9:00am CST

Sandie is not moving from this spot at all. he has been sleeping off and on. Not even water will he drink. Oh, my goodness kay just walked in and Sandie is up walking around. I was told by a mylot friend he might have worms. I googled it and he has all the signs just in case I ordered the meds today. The vet will check him out Wednesday so that is good. he keeps walking towards pepper but Pepper is being mean to him.
3 responses

• Marion, Ohio
22 Nov
Worms are normal in kittens. Some kittens will sleep most of the day too. Ghost does. But then she zooms all over at night.

• United States
22 Nov
I hope that is not what is wrong but it is surely an easy fix.

• United States
22 Nov
You will have to watch because your other cats can get whatever Sandie has, if anything.

• Roseburg, Oregon
23 Nov

• United States
23 Nov
Tannie is running away from Pepper right now but he will attack Sandie.

• Roseburg, Oregon
23 Nov