They Are Gone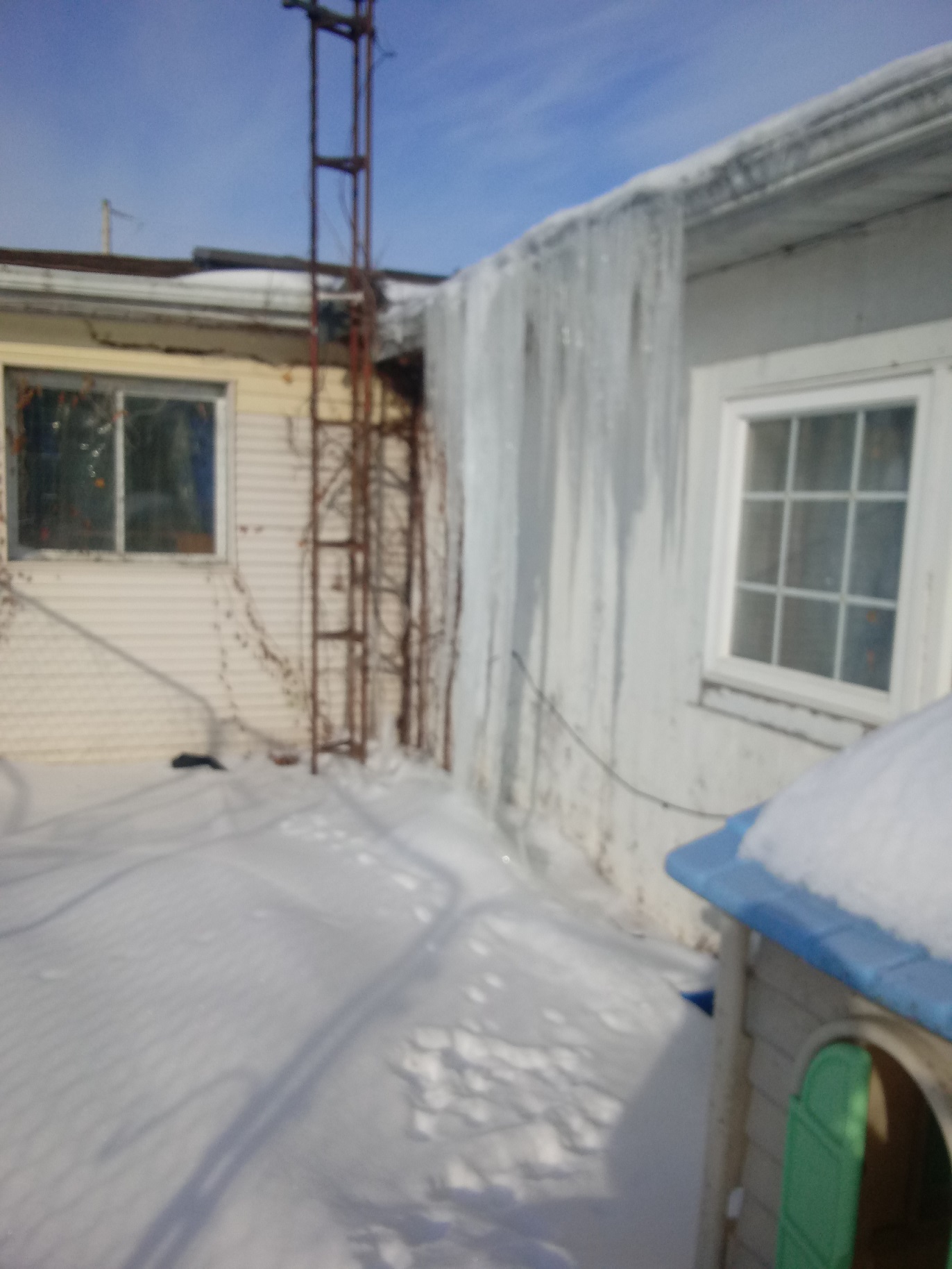 Marion, Ohio
February 23, 2021 9:07am CST
The icicles crashed to the ground sometime overnight. They are shattered and melting on top of the snow. Everything is still white here. But the drifts are getting lower as time goes on. By tomorrow we should start seeing a fair amount of ground again. I was able to pull the second water bucket out of Pongos stall this morning. When I go out this afternoon I should be able to do the same in the girls stalls. I can dump the remaining ice out and go back to normal watering. That will just leave me needing to water the ducks in the afternoon while I am waiting for their trough to thaw out. That will take a little bit more time. Hope your day goes very good. I am going to enjoy it being 40 F outside.
10 responses

• United States
23 Feb
It's nice that it's warming up. This morning, I was taking out a bin of recycle and noticed that I have bulbs showing a bit of growth. I think that it's all a bunch of tulip bulbs I "stole" from a neighbors' plot when then moved and the bulbs came to the surface in the fall before they moved another family in. I gathered a bunch of them up and threw them in where the gladioli didn't bloom last year. We shall see! It's exciting.

• Marion, Ohio
24 Feb
Hope they grow good and nothing gets into them. It got to mid 40s today. Felt great outside. Still too much snow left

• United States
24 Feb



• Marion, Ohio
24 Feb
I dont like cold outside at all.

• United States
24 Feb
@wolfgirl569
I do not like cold either. That is one reason that I moved to Florida where it is hot most of the year.

• Daytona Beach, Florida
24 Feb
Glad that it got warmer and the sun is out. With no snow here it looks very cold in the photo.

• Marion, Ohio
24 Feb
It was very nice here after the last couple of weeks

• United States
23 Feb
40 degrees will seem like summer. Go away s**w!


• Marion, Ohio
24 Feb
Slowly, but it has started at least

• United States
23 Feb
Oh, it's 50 here and my jacket is in the car! Just winging it with a sweatshirt right now!!

• Marion, Ohio
24 Feb
I was comfortable with my hoodie over a t-shirt

• United States
23 Feb
Wow those are some gigantic icicles hanging from your roof. Glad that you're having melting there. So far nothing has melted here but so far the week ahead looks promising with rising temperatures. Enjoy your day!

• Marion, Ohio
23 Feb
We would get sun during the day that melted the fresh snow a little and then get more snow over night. That happened for about a week. This was one of the few things I enjoyed watching during this cold stretch.