A Small, but Mighty Win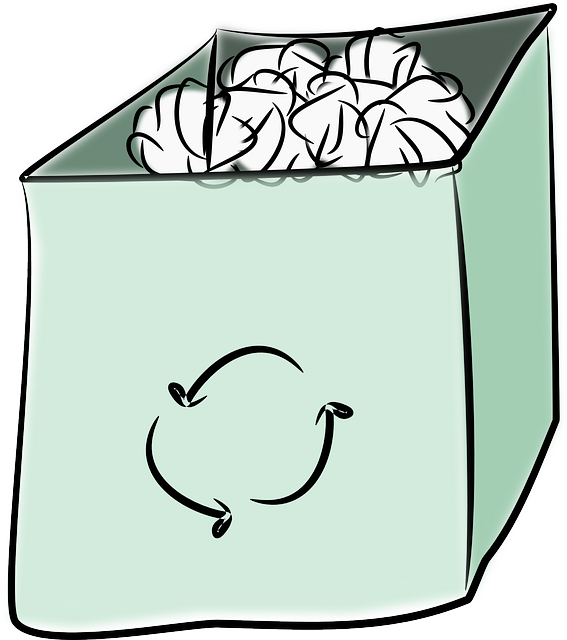 United States
February 23, 2021 1:08pm CST
I rarely have much trash each week for the service to pick up. I always have a much more substantial amount of recyclable products in the bin, which is collected every other week. This morning, I took out two inside smaller bins to dump into the larger, and I am filled NEARLY to the brim! I do have to admit that I take some of the recyclable cardstock from the woman who does my hair to put in my bin, as her city has stricter regulations (if any product has been been in the cardboard, then she, as a business, cannot recycle it). If I brought the same product home in the same box, I could recycle it. It's silly, so I take it home with me, when I see her. This time, it filled only one-fourth of my large bin. So, this means that I have filled up the remaining portion of my bin for this week's collection. I mean, FILLED UP! Now, that may not seem like a great feat to many of you reading this. However, what this actually means is that I have gone through several boxes/bags of "stuff" that can be thrown away/recycled! I do have much more to go. But, each time I get rid of more that leaves my place, it means that I have done a little more in the quest to get through it all. It is slow-going, but I will take the small wins where I can! Photo credit: Pixabay
7 responses

• Los Angeles, California
23 Feb

It feels great to be able to do our part for the planet

! Even for us, it takes a while to fill that bin - it is probably about every other week for us too. I think this means we are just eating fresher . . . less of the prepackaged stuff than when we were too busy to cook everything. Small wins, but they sure do feel big.

• United States
23 Feb
I agree. I just had a talk with a friend re: packaging. She buys all kinds of things in packages, and I challenged her on that. She buys packaged mac'n'cheese. I asked her how much more food she would get for buying a larger package/bulk macaroni, milk, and cheese. She refuses. Then she complains that her food bill is high and doesn't last. She also throws things out. She goes to food banks, and throws out anything that is within a day of the stamped expiry date.

• Los Angeles, California
23 Feb
@TheSojourner
A person like that usually isn't thinking about being frugal. They just want to eat what they want to eat and do what's convenient. And sadly they're usually not mindful about recycling and such either.

• United States
23 Feb
@much2say
Well, and she is one who gets most of her food for free and has no appreciation for the fact that it could feed her 3 or 4 times over. She throws away what she doesn't eat and then goes back and collects more free food.



• United States
23 Feb
It's odd that they have these regulations, but it's understandable. Here product cardboard (so, for instance, hair dye boxes) can be recycled but pizza boxes must be trashed. It took me many years to get rid of so much of the "stuff" that just accumulated here, so I understand how it feels to be making progress.

• United States
23 Feb
It's so different, each county and what they have contracts with for which services. My daughter leaves on the east side of seattle, and they can be fined if they do NOT recycle properly. They also have a compost contract. I do save my food scraps and give them to my friend. He has a worm compost bin, so the worms get fed well.

• United States
23 Feb
@TheSojourner
It would be nice if the entirety of America had the same standards for recycling and trash collecting. There's two major services here, Republic & Waste Management. Ours is with Waste Management. I believe my aunt did food composting for awhile, but not sure she does that now.

• United States
23 Feb
@ScribbledAdNauseum
There isn't going to be any standard in the near future. If we cannot get along on other issues, trash collecting and recycling can be cause for political angst. ROFL


• Daytona Beach, Florida
23 Feb
Hey, whatever works, right? Small victories are still victories. You know how much you've accomplished and that in itself is enough to be proud of.

• Daytona Beach, Florida
23 Feb
@TheSojourner
I hope you keep at it and finally get everything recycled that you wanted or can.


• United States
24 Feb
Good job! You are a good frugal cook and a good recycler.

• United States
23 Feb
I set mine out today for the first time in three weeks. Didn't have enough the first week, and last week I didn't want to endanger the workers by having them trudge through the ice to pick it up. Mine was pretty full today, but not overflowing.

• United States
23 Feb
That's how I am with regular trash. I have one of the tall kitchen bins, but I don't even take it out weekly. I don't want to waste the space in the plastic bags. I've gone a month before taking the bag out. I generate such little trash for that bin outside that I could slip it all in someplace else to get rid of it, if I had to pay for this service.


• United States
23 Feb
I understand. I just have no excuse. LOL

• Marion, Ohio
24 Feb
You are making great progress.