I forgot to tell you...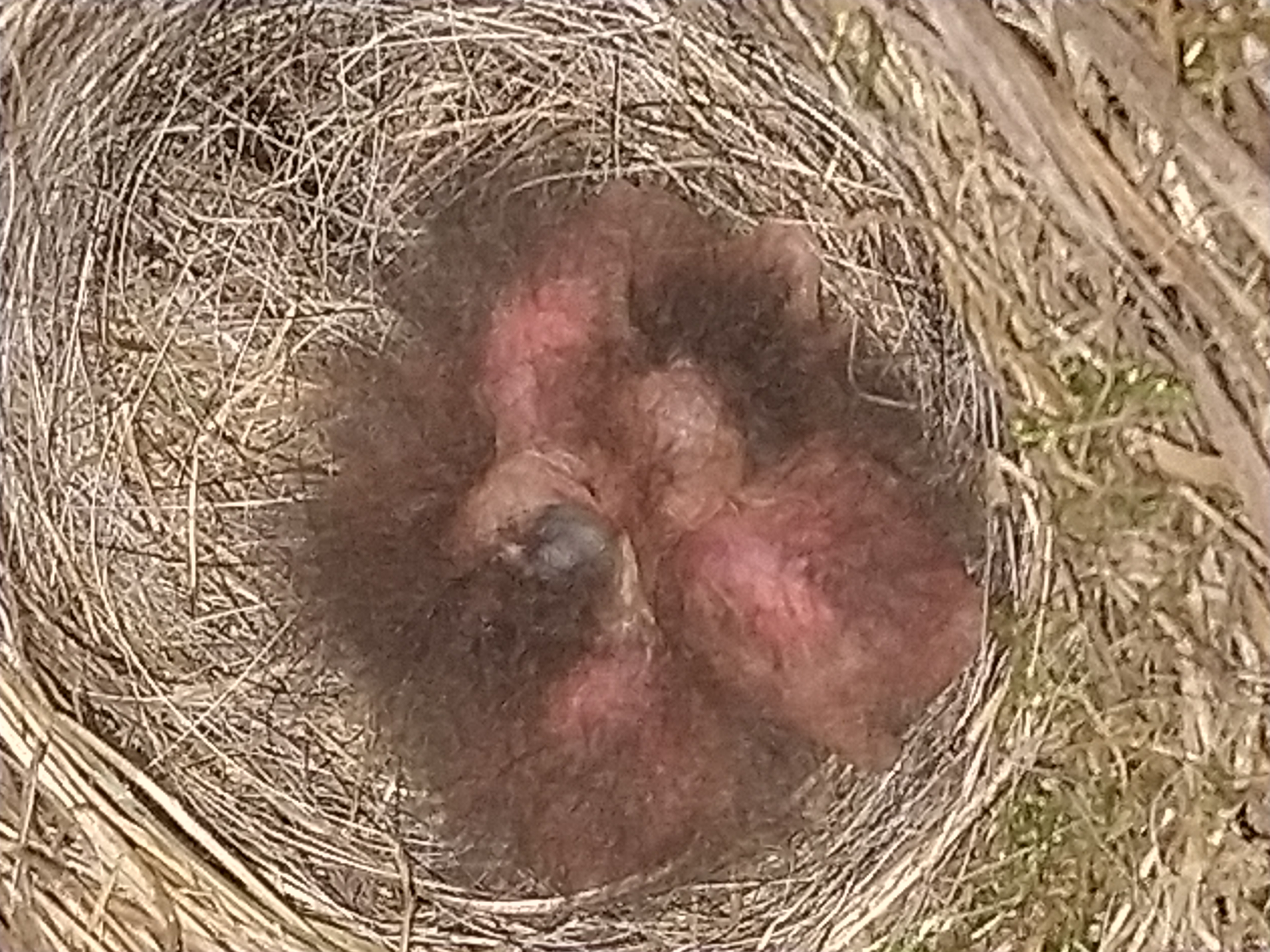 United States
May 4, 2021 7:16am CST
We have babies! I can't yet tell whether there are three or four chicks in the nest. We started with four eggs, and I believe they hatched yesterday morning. I don't want to disturb them too much, but I will try to get more photos once they get cuter!
9 responses

• United States
4 May
Definitely is that miracle of Life


• United States
4 May
Congratulations! You're a momma.

And that means you can have your bicycle back in a month or so.


• Los Angeles, California
4 May

Oh wow - the time has come - congratulations! I hope they all stay cuddly and safe in there. It's so exciting to watch them grow (and it all happens so fast). I wonder if they would enjoy a bike ride

.

• Bangalore, India
4 May
Oh! That's lovely! Isn't it wonderful to witness such miracles of nature.

I remember having baby pigeons on my terrace in 2019. I made a few posts here with the progressive pictures of those chicks. My younger one got so attached to them. She still misses them

Though they created a big mess, they were a welcome guest.


• Philippines
4 May
Grats! You are a parent now to three (possibly four) chicks!

• Marion, Ohio
4 May
Congrats bird grandma. You will soon have your bike back too.

• East Tawas, Michigan
4 May
Oh Coral, these are gorgeous babies! I can't wait to see them all fluffy and cute as they mature:)

• United States
5 May
How exciting. What kind of birds are they? I don't remember.