Crane Fly Blues...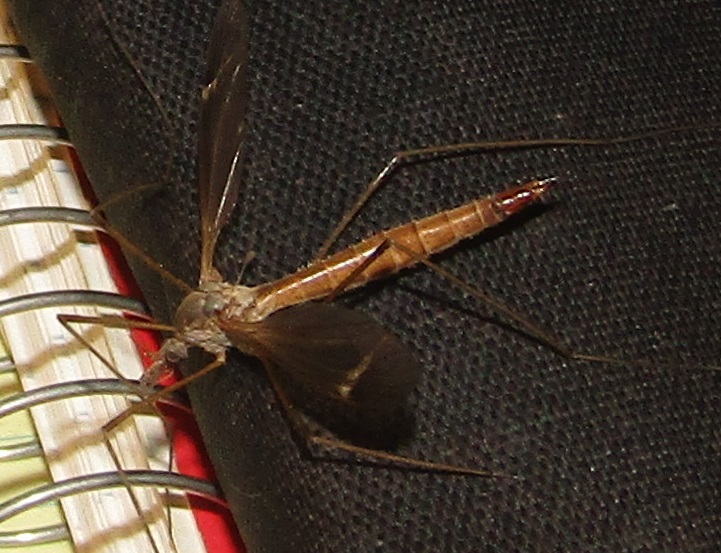 Olney, Illinois
May 4, 2021 12:53pm CST
So spring fin'ly sprung, y'know? Matter fact done sprung a leak and rained all over my parade today, but be that as it may or may not be, I ain't havin' no parade today, 'cept these here things that keep paradin' throughout the house.

I done seened five of them now today...this was the fourth one, it was on my computer desk for almost an hour...but it ain't no more, I think one of the spiders behind the dresser may have got it for a snack.

https://en.wikipedia.org/wiki/Crane_fly
9 responses

•
4 May
Spiders are good for something I guess!

• Olney, Illinois
4 May
@HomewardBound
Humpbacked things with antennae sticking out bigger than they are, also called a cave cricket.



• Defuniak Springs, Florida
4 May
its 90 degrees here. Its summer.

• United States
5 May
Yikes! I've never seen one of those. All we get are ants, stink bugs and those Asian beetles.


• St. Catharines, Ontario
4 May
You've been invaded by aliens.

• East Tawas, Michigan
4 May
I think we call these 'Mayflies' and about this time each year, we get bombarded with them.

• East Tawas, Michigan
5 May
@myklj999
I thought there were different types, like various kinds of bees. Instead, they are a completely different species. Thanks, for this interesting lesson:)