Second Favorite Kitten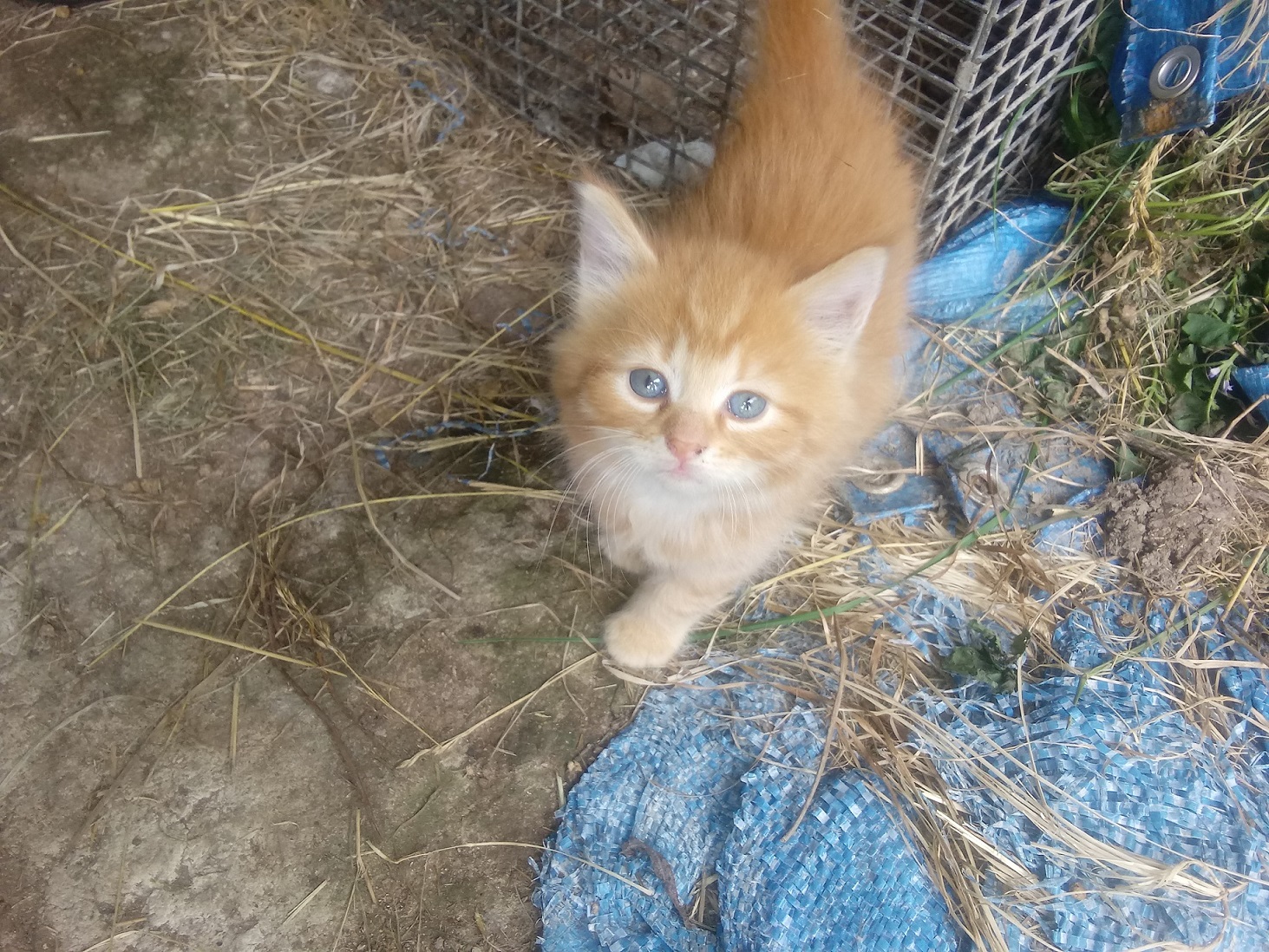 Marion, Ohio
June 11, 2021 9:21am CST
Another one I am hoping is a girl but I am not sure. Once again I got her interested in my phone and was able to get a good picture. Even if this is a boy I might keep it and take to get it fixed. I dont want them inbreeding any. Today is the auction. So before long I need to load the truck up. I am also thinking about picking some of the cherries to take. They always sell good there and I have a bowl full in the fridge for us. Then over the weekend I might make some jelly from more on the tree. I was afraid the frost got the blooms. But I have a lot of cherries this year. Thats my days plans. Hope yours is good.
10 responses


• Marion, Ohio
12 Jun
She isnt too bad. At least not yet


• Marion, Ohio
12 Jun
They usually are but girls do happen. So fingers crossed. At first look I think it is. But I will wait for her to grow more before saying for sure. Glad you got some too. My were very good

• Switzerland
12 Jun
@wolfgirl569
I love ginger cats, the one of my neighbor is a ginger, he is a sweetie. Cherries this year are better than last years. I already have pretty big green tomatoes hanging from my plants.

• Marion, Ohio
13 Jun
@LadyDuck
I didnt get too many cherries last year. Strawberries are doing better this year also. Hubby only has one tomato so far and it is little

I have several hot peppers tho.



• United States
12 Jun
So cute! I hope you had a good time at the auction.

• Daytona Beach, Florida
11 Jun
Now that is really precious, I love kittens with auburn fur, She is lovely, Suddenly I wish you could ship one off to me in Florida, Guess I will just have to get myself to the shelter soon to adopt I miss have a furry face to love,

• Marion, Ohio
12 Jun
I got burnt out on that color a few years ago. I had a cat who always gave me 5 yellow kittens per litter.

Right now I have a grey cat who always has 3 to 4 grey kittens. It would be cheaper to go to the shelter I am sure.

• Serbia
11 Jun
And I picked cherries today.

The cat is so cute.

• India
11 Jun
He's more cuter


• Marion, Ohio
12 Jun
I got tired of yellow cats a few years ago when I had one that always had 5 yellow kittens

• United States
11 Jun
That kitten is adorable and I can see why you would fall in love with it I love cherries and I'm so envious that you have such an abundance of them. I bet they're delicious.

• Marion, Ohio
12 Jun
Thanks, she is. I ate some yesterday and that will due me until next year. I prefer strawberries.