Uduk rice. Typical Indonesian food, for my breakfast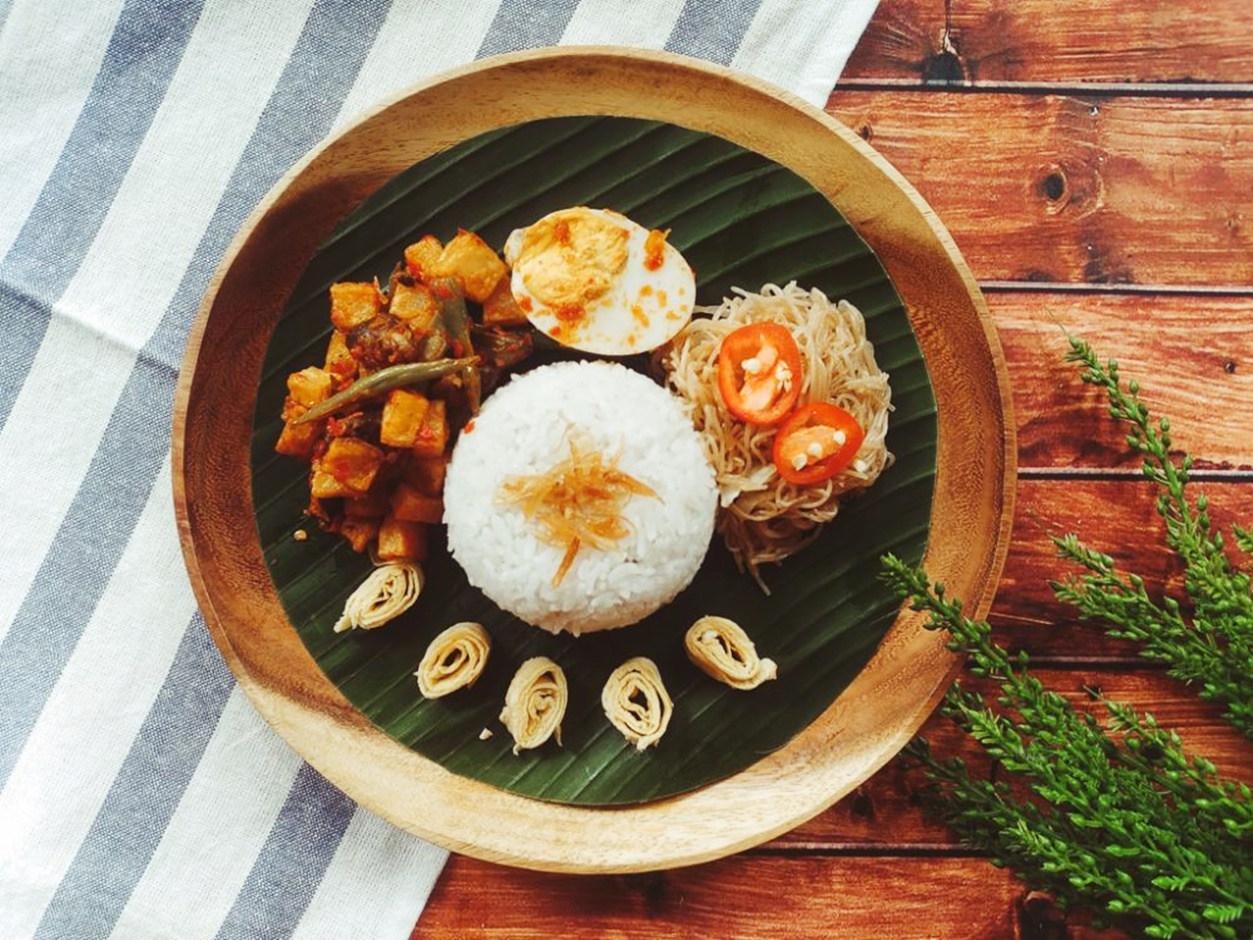 Indonesia
October 12, 2021 9:42pm CST
Hi all friends. How are you today? stay healthy.

Have you had breakfast today or not? Who's having breakfast today with Nasi Uduk. Nasi uduk is a typical food in Indonesia. Food is simple but delicious. What's your breakfast menu today, friends? Photo : Google
6 responses

• Lake Charles, Louisiana
13 Oct

• Lake Charles, Louisiana
13 Oct
@maratai
I will enjoy my cereal and milk.




• Bombay, India
13 Oct
My friend this is an exciting dish and I'm sure I'm going to really like it, but I wonder where I'll get it.

• Indonesia
14 Oct
Yes this is simple and delicious food. Maybe you can look for it in Indonesian restaurants in your city. Or you can cook this uduk rice yourself at your home.

Uduk rice using a rice cooker • 2 cups of rice • 200 ml thick coconut milk • 100 ml of water • 1 lemongrass stalk • 1 bay leaf • Salt to taste How to make: 1. Wash the rice until it is clean and the water is quite clear. 2. Wash the bay leaves and lemongrass, then crush the lemongrass. 3. Mix all the ingredients in the rice cooker pan, then turn on the cook button. 4. Cook for about 30 minutes. • After the rice cooker button shows the cooked position, stir the rice in the rice cooker, then heat it again for a while. • Nasi uduk is ready to be served. That was the way to cook the uduk rice. Then for the side dish, you can use other ingredients, it doesn't have to be the same as the photo I posted. You can add fried onions and sprinkled on the uduk rice. Then you can make it with an omelet. or fried round eggs halved. You can also add fried vermicelli. or any side dish you like. Good luck trying the recipe. good luck friend