Empty Space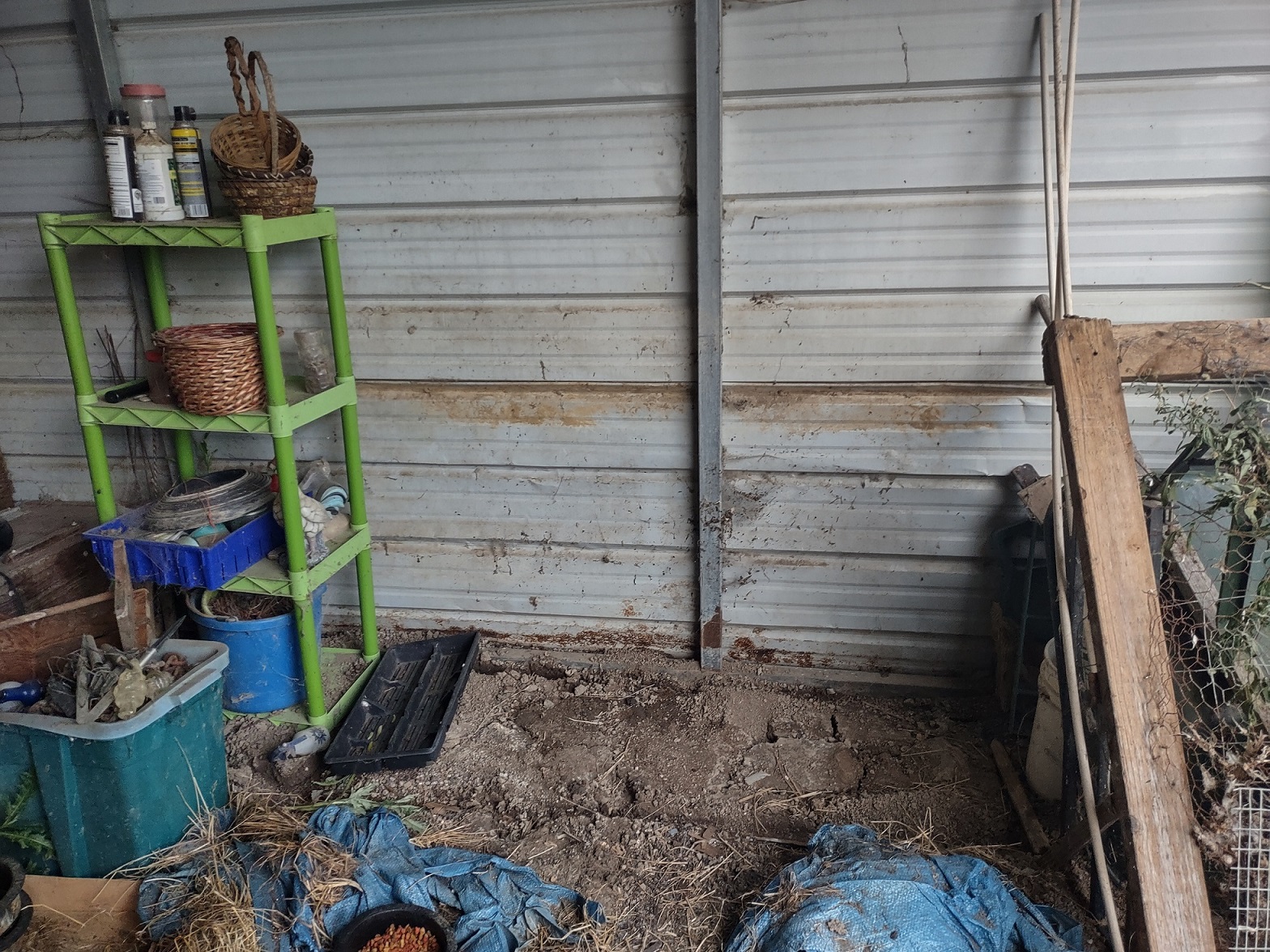 Marion, Ohio
October 13, 2021 9:41pm CST
Looks so wonderful to me. I still have cleaning and organizing to do in there. But I am starting to get some space to work with now. The kittens did not have to go to jail today. They stayed out of the way even as I rolled the bench over and then got it into the wagon to move. I have the trays and most of my empty hanging baskets put away now. I still have several pots to get stored inside. I will also have plenty of room for my pole saw and weed whacker to be kept in there now. That spot in the carport I think is where the animal crates will get stacked now. Including the kitty jail for when I need it. But for now I am still getting other things done. Like planting over 70 succulent starts this evening. Hopefully they all take off good for me. Tonight I finally got earrings back in. I had been trying for the last few days. My ears were trying to close over. Right now I only have a wire one in. I need to try getting a post earring in them before I go to bed. At least I dont need to get them pierced again. Dinner was too good tonight. I overate. I made scrambled eggs, fried taters and sausage gravy. YUMMMMMM Hope your day was good also.
10 responses


• Marion, Ohio
14 Oct
Glad you got yours back in finally too. Hoping I get the other ones in easily for sleeping. I knew getting a wire through first would be easiest.

• United States
14 Oct
@wolfgirl569
I hear ya! Mine has a screw back and was too thick. It made me get nauseous trying myself.

• Marion, Ohio
14 Oct
@DianneN
It just felt like I was pinching myself when I was trying. I now have a post one in that has a little bit of weight to it also. That will help make the holes easier to see again.




• Marion, Ohio
14 Oct
I was glad to. The bench is not real heavy but could hurt the kittens if I had dropped it. Its just long and awkward. They feel fine this morning. I was expecting a little because of not having earrings in for a very long time.

• Switzerland
15 Oct
@wolfgirl569
I was using the weeder and I always fear to hurt a cat if they come close where I am working. When I crouched to pull out some plants, the orange cat of my neighbor came close and under my arm to rub his nose on my cheek. That cat is too lovely.

• Marion, Ohio
15 Oct
@LadyDuck
I almost got one of the kittens yesterday while I was trimming. He was laying under a rhubarb leaf




• Moses Lake, Washington
14 Oct
You're right. Sausage gravy is fantastic. You are making tons of progress.

• Marion, Ohio
14 Oct
It was to good. Thats why I dont make it very often.

• Moses Lake, Washington
14 Oct
@wolfgirl569
You'll laugh at me. I make tasty enough for me gravy by using almond milk. It cuts the calories to a manageable level.

• Marion, Ohio
14 Oct
@sallypup
Not going to laugh. I have been using just water to cut the calories. It still tastes great.


• Montrose, Scotland
14 Oct
You posted it when it wasn't empty, didn't you?

• Montrose, Scotland
15 Oct
@wolfgirl569
See I do pay attention If if you might think I might not

• United States
14 Oct
Your dinner tonight sounds really good, except for the gravy. (I'll forgive you for making that, this time.

) I had to take my ring out when I got x-rayed a few weeks ago. I didn't put it back right away and got worried I wouldn't get it back in again. It didn't want to slide right in when I tried. I'm glad it finally went back in. I'd really be upset if it hadn't.

• Marion, Ohio
14 Oct
And what is wrong with gravy? That is what makes that meal perfect. I hadnt had any in for a couple of years. But got them in.

• United States
14 Oct
@wolfgirl569
Dad insisted on gravy and biscuits every morning for breakfast. After he passed away we didn't eat biscuits and gravy again. None of us wanted it. And I still don't want it, either. Nips close back up faster than ears do.

• United States
14 Oct
Ajax and Eva clean like a white tornado!

Fine job!!



• United States
14 Oct
Scrambled eggs sound good. Almost made it many times over the last few days lol

• Lake Charles, Louisiana
14 Oct
I enjoyed my work day doing surveys and sharing good news on this site.