Noise cash is keeping me busy on my rather tired toes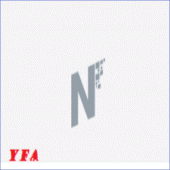 India
October 13, 2021 11:22pm CST
I already am busy here and in Forum Coin and now Noise Cash is hogging my space. Interesting but I am tired. I have been neglecting Forum Coin a Site that can be trusted. But I am not sure of Noise Cash. Yesterday there was some disturbing news there for Veterans who were blocked without notice giving reasons for which they are not to be blamed as there was no restriction previously laid down. . ]A bird in hand is worth in a bush What say?
8 responses


• India
14 Oct
I joined a long time ago but was not active until six days ago. I am liking the place and have already got 6 dollars there plus around 200 subscribers. But being in so many Sites is tiring for me.

• Delhi, India
14 Oct
@allknowing
that's good money

I joined it yesterday.



• India
14 Oct
Those veterans renoised posts and if the renoised posts are more than 50% of their posts they will be blocked but this was not told to them I am not sure if talking too much will be the reason. You can space your posts though

• Indonesia
14 Oct
@allknowing
I'm still two and a half months there and recently the head office noise cash told us about it but when our account had problems they didn't tell apart what we had done wrong.

• India
14 Oct
@May2k8
Although I had registered earlier I have just started being active there since 6 days


• India
14 Oct
I do not follow you I had registered earlier but am only active since the last six days and I am satisfied with the progress I am making. In the initial stages the Site will not pay as much as they pay veterans and that I know. Also you must get subscribers and all that takes time

• Mauritius
15 Oct
@allknowing
I will try to be more active on there. Do you mind me adding you?



• India
14 Oct
Not banned but blocked. Here those whose who are banned violate rules but from what I have read at Noise Cash they were not aware what they did was wrong. What is your opinion?

• Olney, Illinois
14 Oct
@allknowing
They were gaming the system. That is 'wrong' on any site whether it is written in the rules or not. Once they stop gaming the system they will begin earning site tips again. Until then no one is stopping you from tipping them yourself.


• Rupert, Idaho
14 Oct
I didn't know you were on noise, I will have to look for you there. I have been liking it there mostly

• India
14 Oct
I am bestwriter there. Let me search for you as well.

• Rupert, Idaho
15 Oct
@allknowing
Great, I found you there...I'll comment and let you know I'm from here since I don't go by the same username lol

• India
15 Oct
I just saw you there and I have subscribed. But things are not OK there. They are not monetizing the likes that we give . Hope the situation improves.



• United States
14 Oct
@allknowing
Many seem to like it.


• India
14 Oct


• Wheat Ridge, Colorado
14 Oct
I am glad you are doing okay there? I dont understand who was blocked? You mean some members here were banned for talking about something? Banned from myLot?

• India
14 Oct
Some do get banned here for breaking rules.

• Wheat Ridge, Colorado
14 Oct
@allknowing
Oh I see I thought you meant someone here got banned.