What will you do if you lose your privacy in the internet?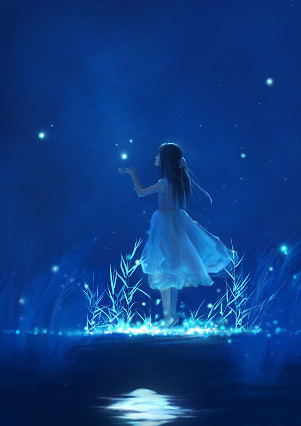 Hangzhou, China
April 16, 2022 1:55am CST
Internet is a thing that we can communicate with each other anonymously.People don't know where we truly are and who we truly are.That's like two sides of a coin,but it definitely will help us find a new world. Surely,there're some exceptions,like Mainland,Kathay.In Mainland,Kathay,you almost need your cell phone number to register and join the Social Media.And in Kathay,you have to give your ID(Including your name,location and birthday) to the Phone Company,then you can have a phone number. That's not worst,now many Chinese Social Media forcibly show the IP of users.Users can't cancel it.So Chinese government can easily see which place you post your speech in the social media. Meantime,Game like steam,video like youtube,social media like twitter,instagram,facebook,search like Google,Yahoo,encyclopedia like Wiki etc,countless Foreign websites are banned in Kathay.You can't touch or use it. If you want to surf the internet anonymously and escape from Chinese Government's supervision,you'll be in danger.The only way is using the proxy(It' s very hard to get now) and VPN. In fact,in Kathay,using the VPN is a crime.If Government found you're using it,you'll be arrested.If you sell your VPN,you'll go to jail. When you know all of these,you'll see why some Chinese Netizens will be so stupid and psychotic.They live in the Truman's Show,live in the Real 1984's totalitarian country.They can't touch the complete informations of a thing,they also can't see or hear what happens outside and how foreign people think of them. Under the Block of Chinese GFW and misleading information,Most of Chinese Netizens hate the freedom,curse the democracy,laugh at the human rights.They praise and support the Warseller-Putin,they called those Chinese people who honestly criticize their government Western dog,American Spy.They torture the little animals and hate the liberation of woman rights.They're like the psychos in this world but they never think they're sick.They think the sick one is not them,but this world which beyond Chinese Government's control. You can see,in this 1984's world,you have no privacy in the internet.Now it gets worse.You even have to show your IP when you speak in some Chinese Social media,you can't cancel it. What will you do if you lose your privacy in the internet?Do you like Chinese Internet?Do you think it's a heaven that Everyone wants to join?Would you run away from Kathay if you have the chance to do it,just for touching the free Internet world?
4 responses

• United States
16 Apr
I would have left long before this but if that is all true are you not in trouble for exposing them to us?

• Hangzhou, China
16 Apr
Maybe you're right,but they did too many things,i can't keep silent anymore.If now i don't speak,maybe i'll lose the chance forever. I gradually feel the Second Culture Revolution has come,now i don't speak for the justice,after i die,i'll lose the guarantee to ascend the heaven. Some freedom socialist said:"Today you don't speak for the suffering people under the tyranny,tomorrow,when the tyranny tortures you,no one will speak for you." I've lost every hope in my country,and i know no one will speak for me even i fight for the justice.But this maybe is the last chance that i show to God i'm not the Loser Lot in Sodom,my faith can pass the cruelest test of My Heavenly Father.

• United States
16 Apr
@choijungeun
I wish you all the best with that. One thing I stand firm with is standing up for myself. I would not ever change that.

•
11 May
@choijungeun
We remember you in prayers and thoughts. What you are going through words cannot describe and our spirit cannot fathom. May the God of Heaven and Creation of the universe cover you and your family in His wings.



• Guangzhou, China
16 Apr
Trust me, I feel with you. That is not because we are both Chinese, as we have the same feeling. I really think today the pandemic rules are going crazy. We are losing our privacy step by step. It is sad to see our world is like that today and I hope there can be a good change.

•
16 Apr
I wonder if the chinese tennis player will ever be allowed out to compete again

• Hangzhou, China
16 Apr
I guess it can,sport,entertainment and many foreign private companies still want to cut the cake from China,they won't stop Chinese players,singers or gamers from joining their world. Surely,Chinese players,singers and gamers will be allowed out to compete.If they win,it's the honour of the government,it shows the power and greatness of the Marxist regime.They won't miss this chance.

•
16 Apr
@choijungeun
I was thinking about the one that aleged misconduct of someone high up and then was made to change her mind peng Shui

• Hangzhou, China
16 Apr
@58lordstreet
I've heard many rumours about it,but i don't know it well.I believe truth always win in the end.

• United States
20 Apr
I think the world and some places in it, the people have no freedom.