Wednesday's Dinner, and how much money I threw away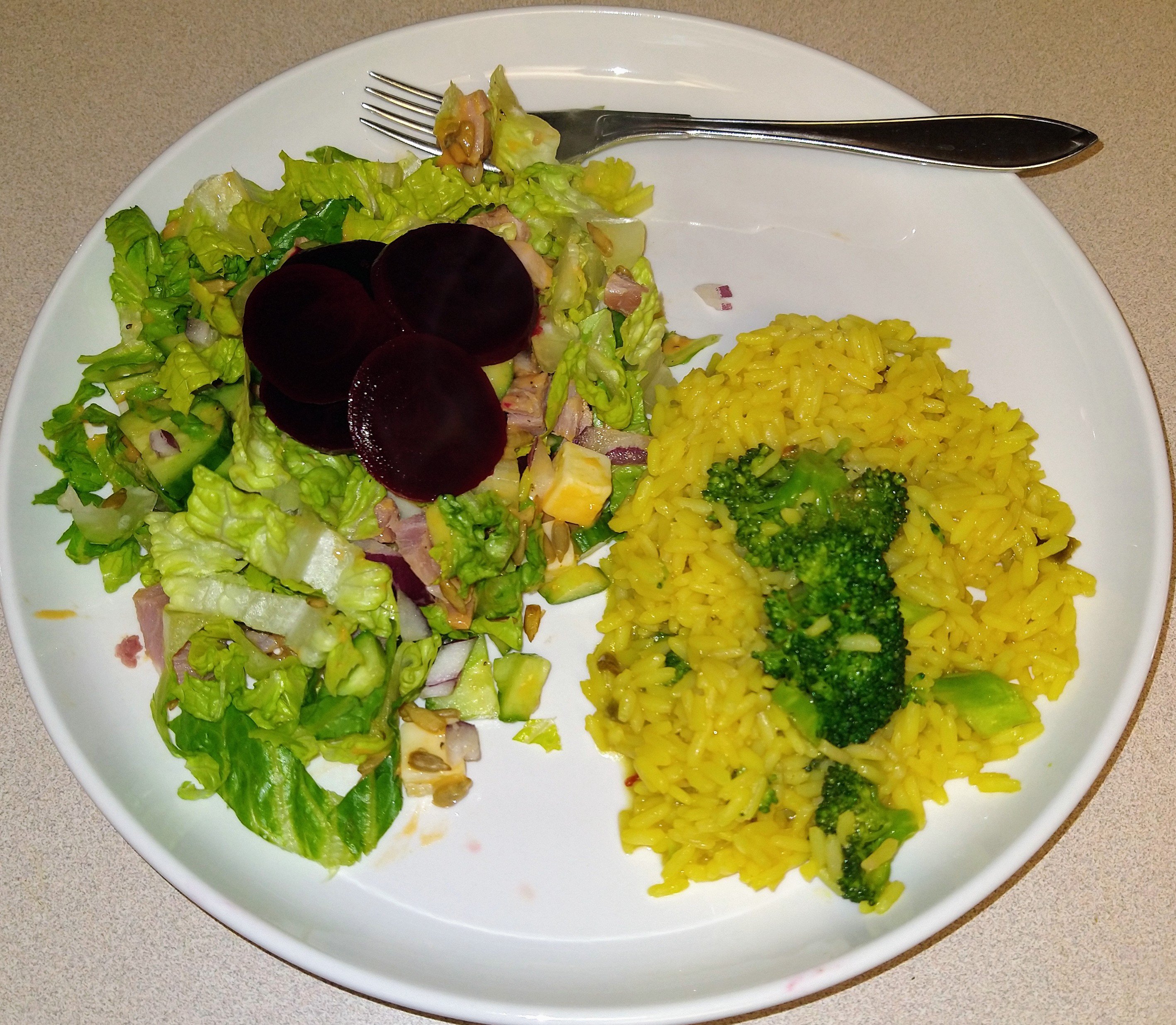 United States
May 12, 2022 5:20pm CST
I already shared this week that I found and had to throw away a chopped salad kit. Well, yesterday, I also had to throw away a pineapple ($3.00) and the salad greens that I bought for reduced price ($0.99), because of rotting from the inside-out on the pineapple, and some sliminess of the baby greens. So, I ended up throwing away about $7.50 worth of produce this week.


I have a very hard time in dealing with the shame and guilt from these types of things. Yet, I also understand that it doesn't serve me well to hold on to these emotions, when I cannot go back and change what has already transpired. I simply must do better. Thankfully, RGD came over yesterday afternoon to visit for a few hours after his physical therapy. We did not do anything special, but Cooper and he went on several little walks. They both enjoy that, and it gives me time without the neediness and separation anxiety that Cooper feels. I need that break for minutes or an hour sometimes. When RGD comes over, it gives me an opportunity to cook for and share food with someone. I also send him home with leftovers, many times. He has come to a point after knowing one another nearly 40 years that he knows that I won't feed him anything that will kill him to eat, even though it may not always be something that he would typically eat. Yesterday, I made a salad with one Romaine heart, half a cucumber, some chopped red onion, cubed cheese and smoked ham, and topped it with homemade pickled red beetroot. I cooked some yellow rice, adding broccoli, and that was our dinner. I also took care of the small peaches that I bought at Costco on Sunday. I pitted them, and then sliced them all, and freezing them in pint containers. I kept some back for dessert, adding just a half-teaspoon of demerara sugar, and a little bit of liquid whipping cream. It was a delicious, but relatively healthy, way to finish our dinner. I sent leftovers of the boiled ham, cabbage and carrot dinner (from a couple of days ago) home with him. I must remember not to beat myself up for the failures in life, and celebrate the successes. Photo is my own.
8 responses

• Daytona Beach, Florida
12 May
We learn from our mistakes. And, I don't think that was a failure. I've had stuff go bad on me sometimes without realizing it. Wasting food and or money doesn't always feel that great. But, it happens to the best of us no matter how careful we are.

• United States
13 May
I know, and I appreciate your sharing. It just drives me a little crazy.

• Daytona Beach, Florida
13 May
@TheSojourner
I can understand. The biggest thing, remembering we're human and this kind of thing does happen from time to time. It's not the best thing, but that's life for you.

• Daytona Beach, Florida
13 May



• United States
13 May
I am going to really start giving myself a different way of shopping perhaps. I just can't keep stockpiling, because I can't get through it enough. I just don't want to have to go to the grocery store every 3 days!

• Switzerland
14 May
@TheSojourner
- I only go once a week to the grocery store. I keep the list of what I bought to be sure to consume first what spoils faster.

• United States
14 May
@LadyDuck
I need to get into a habit of that.


• Marion, Ohio
13 May
I never buy those salad kits as for us they often get tossed out

• United States
13 May
The salad kit that I buy most often is mostly a cabbage based and kale based kit. Sometimes, I'll eat that as my entire meal. It means I don't have to do all the chopping! And that's worth it. The bag of greens that I bought on clearance, were more of the baby greens, and I just didn't think that it would have spoiled as well, but they're a less hearty green than cabbage or kale is! I'll know better the next time!

•
14 May
@TheSojourner
I often will buy a bag of spinach when it's on sale or clearance. One good thing about spinach, if it starts to get a bit wilty looking I just cut it up and put it in something, or cook it and eat it the way it is, which is good, too.

• United States
14 May
@MarieCoyle
I bought a huge bag of spinach tonight, and I'm going to be using it in a Florentine type meal with pasta. the other thing I can do with it is throw it into smoothies. So I will just often times freeze the leaves and toss them in when I blend them up.


• Defuniak Springs, Florida
12 May
I love the chopped salad kits. The bbq ranch one is my favorite with chicken. Or the cesar. You are too hard on yourself. Remember that its just money, you cant take it with you when you go.

• United States
13 May
As I have little money, there will not be much left when I go. That's not an issue for me. LOL but, yes, I can be hard on myself. I do my best to live within my means. My rent is 60% of my income. I don't qualify for help on utilities, reduced income at senior rental communities, or other programs. I'm not complaining, as I am grateful for what I do have, and there are many out there who are in worse shape than I am. And yes, it is just money. I just want to be wise about how I spend it. My absolute favorite is the sunflower crunch. It's mostly cabbage and I love the onion slaw dressing.

• Defuniak Springs, Florida
13 May
@TheSojourner
That's where are lucky, that our house is paid for. There is no mortgage or rent or anything like that. But we have two kids and as you know they are expensive and the older they get the more expensive they get.

• United States
13 May


•
13 May

Same happens with me I buy edible items more than I needed then I had to throw them. This is really bad practice. Probably we should use it to feed some animal or whoever is in need. Buying habits should also be improved or we should learn how to preserve edible things

• United States
13 May
I'm usually better than that has been this week. I also make sure that anything that is compostable goes back into making soil, and I do a lot of preserving by making pickled vegetables when I can. I'm probably not nearly as bad as I have made myself out to be this week!

• United States
13 May
Waste sometimes happens regardless of how careful we are. As you said, don't beat yourself up over it. You do such a good job keeping track of everything you have and eating frugally.

• United States
13 May
Thank you so much. I do appreciate your support of me and encouragement.

•
13 May
I like your diet. It's very healthy.

•
13 May
You need to cut yourself a break or two, please. You do better than so many who aren't going through what you are right now. We all blow it at times with the produce. I bought some romaine the other day. Cut it open the next day, and the entire inside of it was brown. In one day! I can take it back, but the store I purchased it from is miles away, and I only go past there about once a month, so it's not worth the gas. Probably I didn't look at it close enough, but I did try. I have heard from several sources that produce is not lasting as long because they are having such issues getting it to the stores. Be kind to yourself. It's ok.

• United States
13 May
I'm trying! I'm trying! LOL