Carpenter Bees-Destructive Nuisance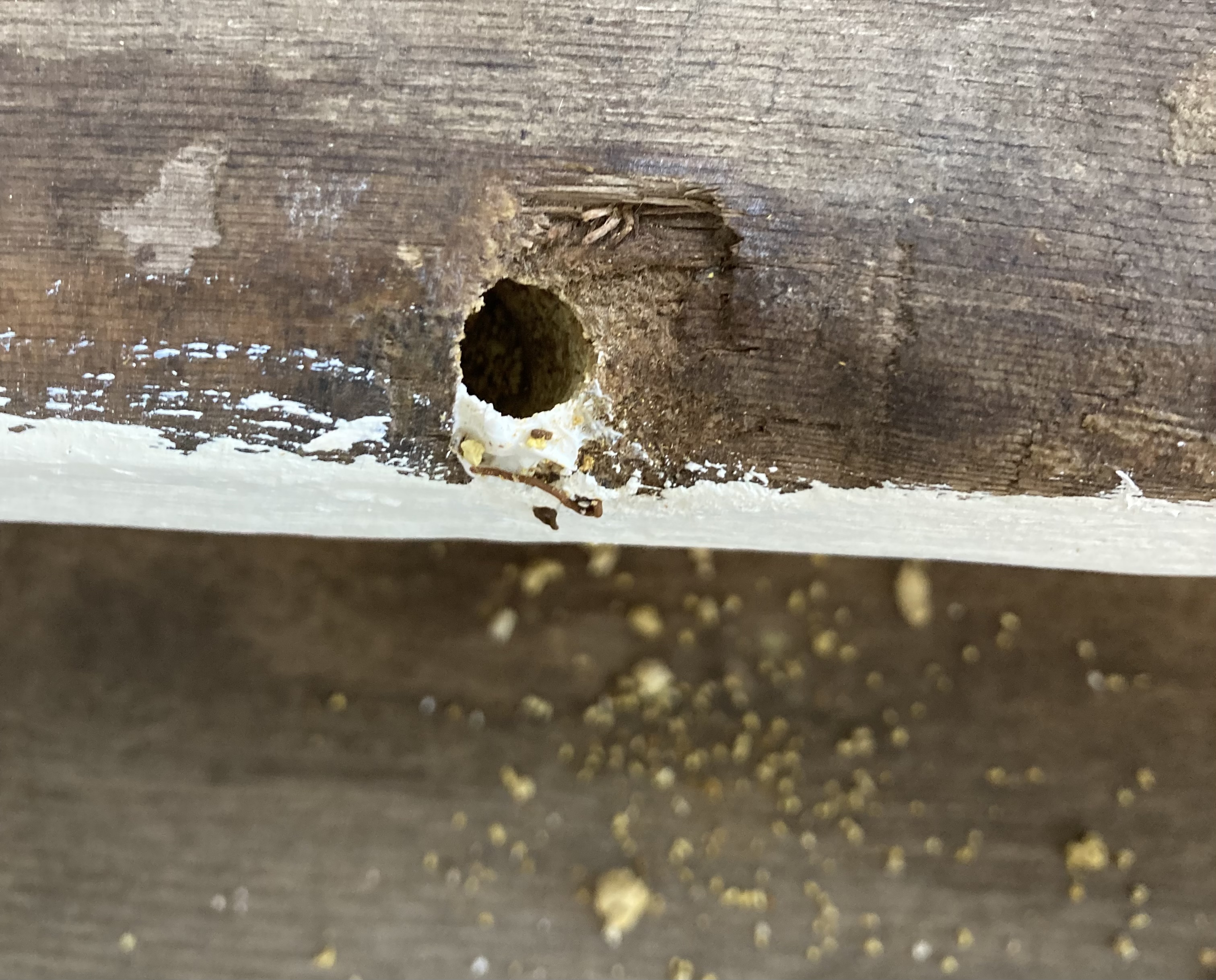 United States
May 13, 2022 10:47pm CST
The first spring after moving into my apartment, I started to notice these very large bees that I was not accustomed to or familiar with. Through lots of research,I identified that they are carpenter bees and that they nest in untreated weathered wood. Which just happened to be my stairs! After trying many home remedies, eco-friendly remedies, purchasing carpenter bee sprays, concoctions of citrus water, bleach, etc. I had reached out to the apartment management team because I was concerned about the holes that the bees were boring into the wood and they sent someone out. Probably from their maintenance department. They sealed the holes with some wood filler. Each and every year they return. Each and every year, I have filled the holes using various products; spackle, wood filler, caulk, and I have even tried painting the underside lip and edge of the stairs. Nothing is working. I've killed 20 plus bees this spring alone and they are still coming back. I have 5-10 that hover at my stairs and dive bomb me when I come home in the evening. Is there something that I can do? I'm willing to do my part, short of buying new lumber and treating it or painting it, I am at a loss!
5 responses

• Marion, Ohio
14 May
I would start complaining until something is done. In many places you can put your rent money in an escrow account each month also until the problems you have are fixed. That would be a step to use if they dont do anything soon.

• Marion, Ohio
14 May
@SonjaRae
I hope they just take care of them right this time.

• United States
14 May
@wolfgirl569
Me too! But I am researching landlord tenant laws and responsibilities here to see what my options are


• United States
14 May
Short of calling an exterminator, I don't know. Hopefully April will be able to help you.

• Boise, Idaho
14 May
We had carpenter ants in a basement apartment I lived in for a while. They are terrible. They were coming in through the windows.I am finding all kinds of treatments for ants and bees online so I am sure you can find one that works for you.

• Boise, Idaho
15 May
@SonjaRae
........I hope you find something. Here is one I came across: "White vinegar is a useful ingredient to get rid of carpenter ants while eliminating their pheromone trail. Adding some dish soap and peppermint oil strengthens this natural insecticide, ensuring that you kill all ants. tb1234"

• Boise, Idaho
15 May


• United States
14 May
We have some of those here. I hate them with a passion.

• Defuniak Springs, Florida
14 May
There is. We own and run a construction business. Shoot me a message, and I'll do what I can to help you! Carpenter bees are a pain.