Saturday Cooking-Using What I Have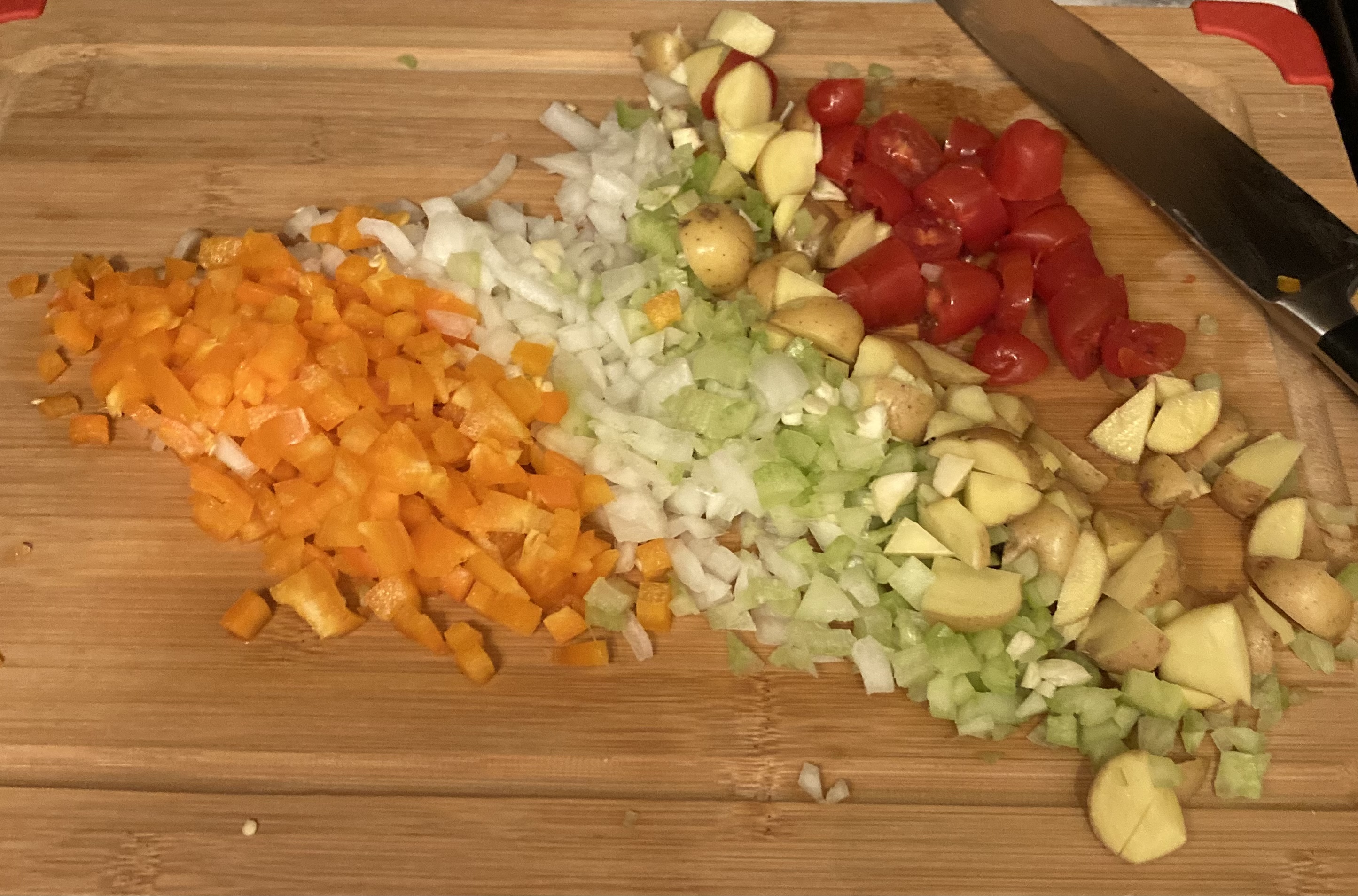 United States
May 14, 2022 2:32pm CST
I guess I started getting hungry, because I was trying to figure out what to cook today and all of a sudden I started thinking about what I have in the refrigerator and freezer that I can use to create something different. In my freezer I had about a half of a package of diced ham, so I googled recipes to use ham. Found a Ham & Lentil soup recipe. I did have to vary it as far as ingredients go. But here is what I did; Went through the refrigerator and took out veggies that needed to be used and diced them up. Celery Onion Orange Bell Pepper Baby potato's Mini San Marzano tomatoes 16 ounces of vegetable stock and about 3 cups of water put into my pot with a little bit of chicken bouillon. I added in about a teaspoon of black pepper, a half a teaspoon of salt, a teaspoon of smoked paprika and minced four cloves of garlic. I added all of the vegetables the ham and three handfuls of lentils into the pot and brought it to a boil. Reduced the heat and it is simmering.
9 responses



• United States
15 May
Mmm, sounds great! I used up my fresh veggies and fruit too, except for my half apple is left. Good to get all cooked up!!

• United States
16 May
@SonjaRae
Exactly, and no waste too. We're good home chefs


• United States
16 May


• Canada
14 May
Now you've reminded me…I need to create some supper. Dessert is looked after….I picked the rhubarb and baked a rhubarb custard pie.

• Canada
15 May
@SonjaRae
it was very good…just the right amount of tartness. We threw some burgers on the barbecue so supper was a quick fix,

• United States
15 May
@Morleyhunt
that sounds like a nice Saturday meal!


• United States
15 May
Sounds good. I hope you have a wonderful Sunday.

• Lake Charles, Louisiana
14 May
Nice meal that you cooked today.

• Lake Charles, Louisiana
15 May
@SonjaRae


• United States
15 May
I can smell it cooking from here! A fine job you've done there!