Would you date a penguin?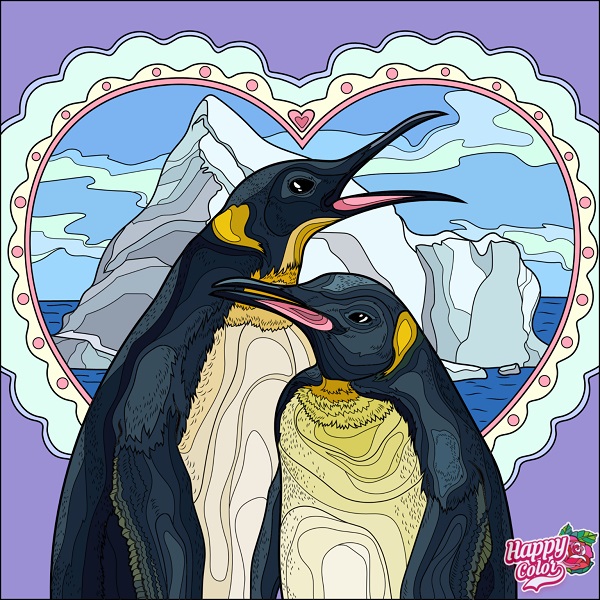 Italy
May 14, 2022 3:03pm CST
The spiritual discussions can wait, I have more weirdness to let out. Would you date a penguin? An Emperor, maybe? This question will be legit once you'll watch the video. Some comments suggest the penguin was doing a mating call and thought the camera-person was just a weird-looking penguin. I gave a look at the Wikipedia page and it seems like that might be the case. If you ever get to meet an Emperor penguin and they act like the one in the video, if you're interested, by mimicking their movements, you'll accept the proposal. I don't know what'd happen next.

Perhaps you two will go on a stroll along the shore, and watch the sunset. The choice is yours, they seem to handle rejection well. You may ask if penguins are monogamous. Yes, they are, for one year.

These birds look smart; if they had opposable thumbs, I'm quite sure they'd build their own civilization in Antarctica. It would be amazing. Photo source: Happy Color.

Your browser isn't supported anymore. Update it to get the best YouTube experience and our latest features. Learn moreRemind me later
5 responses

• Olney, Illinois
14 May
I'm monotonous all the time.

• Italy
14 May
@PhredWreck

That's like... false.


• United States
14 May
I would not date a penguin again. Last time, she ate all my pickled herring, preferred live fish for every meal and her flippers were so cold, it made intimacy impossible. I will just smile and wave from now on, but thanks for the tip.

• Italy
14 May
@Vikingswest1

Not your best experience, I see. I don't think it's worth giving penguins another chance. Not that humans are any better.


• United States
14 May
@sabtraversa
I have been married for almost 38 years. If it were to end for some reason, I can't see myself ever dating again. The biggest problem that humans face, are humans.


• Italy
14 May
@CarolDM
I guess a friendship would suffice, no need to take it to the next level.


• United States
14 May


• Italy
15 May
@RubyHawk
Thanks, I did my best.


• Atlanta, Georgia
15 May
@sabtraversa
Trying is what counts.


• Los Angeles, California
14 May
Well I'm already taken


. I'm just not sure a penguin would actually date me. I'm a poor swimmer, I hate the cold, and I would hope a good relationship lasts more than just one year

. Side note: my friend and her husband had a wedding with a penguin theme

!

• Italy
14 May
@much2say
It seems like they'll date anything as long as it walks on two feet.

I hope your friend's marriage has lasted for more than a year!


• Los Angeles, California
14 May
@sabtraversa

Fortunately yes, my friend's marriage has lasted many years now. But I do think the husband is getting sick of all the penguin gifts I'm getting for them each year

.