Three Towns In My State Made the List Did Any of Yours?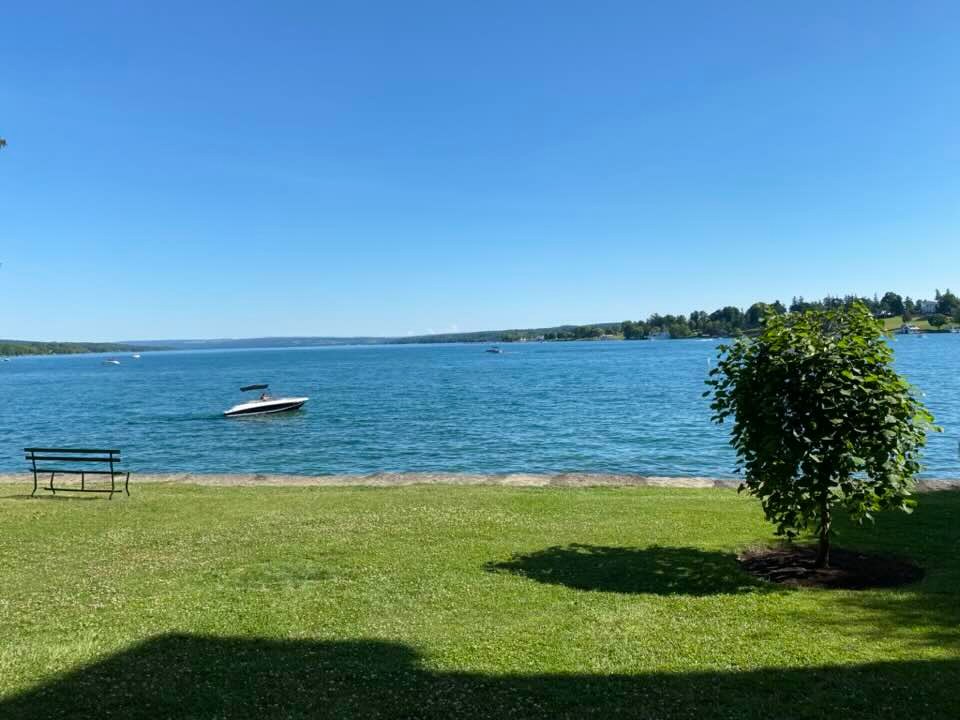 United States
July 2, 2022 8:14am CST
While many of us were still on lockdown, House Beautiful published an article titled, "65 Charming American Towns You Haven't Heard of But Should Visit ASAP." And I read it today. Three of those sixty-five towns are here in New York. One thing that cracks me up the most about Cooperstown, New York's promotional advertisements, is that it is best known for having the National Baseball Hall of Fame and Museum. That is a fact. The town is known for that. But for me, there is something even more important than baseball. And I have never even been there (yet my DNA is all over the place). Its founder Judge William Cooper, father of the author James Fenimore Cooper, and I were cousins. His paternal grandfather was my sixth great-grandfather. So, when I think of Cooperstown, New York, baseball is the furthest thing from my mind. But I do imagine streets lined with cute shops, and close access to camping, kayaking, and skiing, just as there is here in Skaneateles. And, I have been to Corning, so I know how beautiful it is down there. My family owns property about an hour south back home in PA. But I never knew about Corning's wineries and breweries or that it is a favorite wedding destination. I only knew about CorningWare, Pyrex, and Corelle. I've broken a few Corelle. Haven't you? If you want to see which charming American town made the list from your state, check out the link below.
https://www.housebeautiful.com/lifestyle/g3655/small-american-town-destinations/?slide=1
5 responses

• Redlands, California
2 Jul
I can't say that but our city always makes something because called Jewel of Inland Empire. I think was ranked as one of the safest cities in America surrounded by some of the worse cities in America. My friend told me damn this cities ghetto's are even nice, should be since they got rid of most of them and not nice they literally tore peoples homes away from them. housing projects and all. A sliver lining to every thing and maybe a dark lining too. Meaning this is probably the richest city in inland empire. Pretty cool your guys got all that love in small American Town though


• Redlands, California
2 Jul
@Chellezhere
They have old Victorian houses and they so much work. They have one on the north side here in town the ghetto part and its not so bad but I cannot even fathom the cost it would fix one of those houses to their old glory. My old friend bought one and we all like what were you thinking, I make a good salary and can pay people. haha, We hope. My other friend rented one and the whole floor was warped so bad.

• United States
2 Jul
@crossbones27
, I can only imagine. There are also many Victorian mansions in the same conditions along the eastern seaboard. It's sad.

• United States
2 Jul
I wonder how much it would cost to bring some of those fancy mansions back east.


• United States
3 Jul
I'm glad you are aware of your ancestry. With many of us, it's hard to trace ours. Thanks for the link. Our town is noted for being in the s**w belt with tons of that white stuff coming down each winter! lololol

• United States
3 Jul
We got a ton of snow here as well. I live two hours from Canada. I am not far south of Lake Ontario.

• United States
3 Jul

• United States
3 Jul
@Chellezhere
Are you close to Buffalo? I think they take the cake!


• United States
2 Jul
Only one town — Bardstown — from Kentucky. It's where My Old Kentucky Home State Park (the house that Stephen Foster wrote the song about) is located.


• United States
2 Jul
@Chellezhere
— oh, then we're probably related. You know what they say about Kentucky: four million people, six last names.





• United States
2 Jul
@FourWalls
Yes, we could be. I have told people my dad's family tree is a stick.

• United States
2 Jul
My dad has about a bazillion cousins in Kentucky, and so does my brother's second wife (the mother of his children). I think I'd like to take the summer cocktails class.
https://mokhshop.com/product/julep/


• United States
2 Jul
Thanks, a very interesting post. There were two towns listed for NC, but both are in the far western part of the state.

• United States
2 Jul
I can't remember if I have ever been to Black Mountain. But Boone is wonderful. I used to go up there a lot when I lived in Bethlehem (an incorporated community outside of Hickory) because I liked to go to the Blowing Rock.
https://www.exploreboone.com/things-to-do/attractions/blowing-rock/

• United States
2 Jul
@1creekgirl
That must have been terrible to see. I am so sorry you had to witness that.

• Quezon City, Philippines
2 Jul
It is still lockdown in your area?

• United States
2 Jul
No, it is long past. But the article was published in 2021.

• Quezon City, Philippines
2 Jul

• United States
2 Jul