Execution planned every month in this US State until 2025!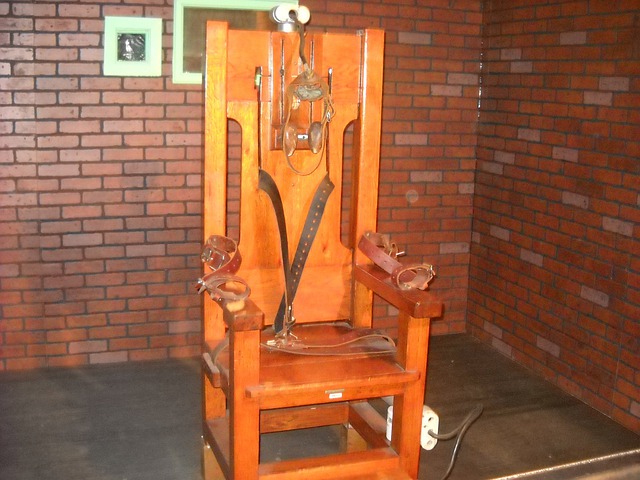 United States
July 3, 2022 12:47pm CST
Yes, you read that correctly. In the state of Oklahoma, these are the plans. This is coming from a state that "believes in pro-life," beginning at fertilization in the womb. It might be more accurate to say that they believe in pro-choice, as long as they get to make the choice between who or what lives and dies. This does not make sense to me, and probably never will. It is hypocrisy, at its finest. What do you think? Photo credit: pixabay

Oklahoma has been at the heart of the nation's death penalty debate after botched lethal injections that led to a more than five-year execution moratorium.
10 responses

• Montrose, Scotland
3 Jul
Do they ever make mistakes and kill someone who later turns out to be innocent


• Montrose, Scotland
3 Jul

• United States
3 Jul

• Montrose, Scotland
3 Jul
@TheSojourner
America is a strange place which gets stranger and stranger all the time



• United States
3 Jul
Of course it is. And I'm wondering of the 30 people or so that will be executed, what is the demographic of the human beings who have been deemed as undesirable?

• United States
3 Jul

• United States
3 Jul
@NJChicaa
you just got a daily double! How much would you like to wager of your $6,200?


• Los Angeles, California
6 Jul
I don't get it either. This doesn't sound pro-life to me . . . need to keep this life, but not that life. Picking and choosing who gets to live? Hmmmm.



• Los Angeles, California
8 Jul

• United States
7 Jul
@much2say
well, and some of the people, once they get a guilty verdict, are convinced they're absolutely guilty. We all know that's not the case.


• United States
6 Jul
The rise in executions began again under Trump. This is happening at time when the Courts are limiting the evidence that can be brought to support a new trial --


• United States
6 Jul

• United States
6 Jul



• United States
6 Jul
I'm not quite sure that I understand what you mean by your last part of your statement, "... except for calculated murder."

• Singapore
6 Jul
@TheSojourner
Murder that is premeditated and not due to a spur of the moment reaction.

• Singapore
6 Jul
@TheSojourner
I would agree in the rarest of rare cases where utmost planning was done with malicious intent. The person was intent on taking another life to start with.


• United States
4 Jul
Welcome to Oklahoma. Land of the Righteous, Bible Belt, Right winged conservatists who are soooo hypocritical. I had never had my eyes opened soooo wide, before moving here 12 years ago. I don't know how hard it must be to swallow the push for the LGBTQ Community to have rights. The parades! Strips clubs and so much more.

• Boise, Idaho
3 Jul
I agree. Hypocrisy at its finest.

• Marion, Ohio
4 Jul
They are enjoying having the control to decide.

• Daytona Beach, Florida
3 Jul
That just leaves me speechless I don't see it but I guess they think they know better

• United States
3 Jul
I just cannot bear any longer to let go without speaking up at the absurdity of the arguments made. It seems like it's a pick'n'choose ideology. I understand that people have opinions, but when it's made in such a sweeping way on one level, claiming that life is the most important thing, and on another without regard to the same claim, it will never be something that makes sense.

• Pittsburgh, Pennsylvania
3 Jul
absolutely disgusting, I am totally against the taking of any life. The thought of execution has always made me furious. Prison and if they really want to punish the criminal maybe solitary confinement, but never take away their life. executing murderers is being as evil as the person being executed.

• United States
3 Jul
And these are some of the same people that say that there are no exceptions for an abortion whatsoever. I am not arguing whether or not abortion should be legal or not. However, I am saying that these are the types of things that will make it a first degree capital murder should a medical professional assist a pregnant woman, resulting in an abortion. And it will do the same for the pregnant woman who has an abortion. At that point, will the same people agree that these two different people also need to be murdered, as they think everything is Black or White, wrong or right?