Nothing could get me outside tonight.

United States
July 4, 2022 8:55pm CST

I am on the 12th floor so I pulled up all my blinds and I can see moons away from where I live. I see and hear popping from miles away. You would not be able to tell a gun shot the fireworks are going off like crazy. I am a huge fan of fireworks but always from my window. It looks so freaking awesome out there. Tonight my mom was saying that even though did not go to any cookouts she is ok. Because it is just too scary out there. I told her I was invited out next month but I already said no.
4 responses


• United States
5 Jul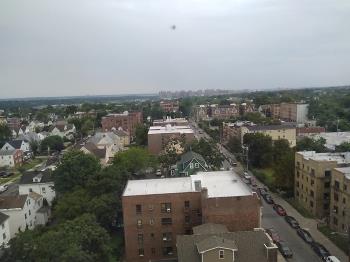 This is the view right now out of my window.

• Atlanta, Georgia
5 Jul

• Lake Charles, Louisiana
5 Jul
The fireworks in my neighborhood are going off and looking good this evening.

• Roseburg, Oregon
5 Jul
I am waiting for it to get dark so we can sit on our porch and watch the fireworks.

• Montrose, Scotland
5 Jul
I must admit that I do not like fireworks But if I was 12 floors up and could see for miles then I think I would appreciate the spectacle a bit more Happy 4th July Sharon