I forget If It Was A Discussion, Response, or Comment, But...

United States
July 15, 2022 11:12pm CST
I remember chatting with someone (or a few people) here on myLot about getting back to sending handwritten letters. I sent three out the day after Independence Day and received a response from one today. Oh, and now I remember which discussion prompted that chat. It was the one about the Piggly Wiggly coasters I sent my son. Anyway, I sent letters to my best friend from seventh through twelfth grade, my tenth grade English teacher, and the neighbor I sat and chatted with twice a day for a year until I moved out of my apartment back in March. Yes, the letter came from my English teacher. We have been friends since 1983. She was pleased to receive a handwritten letter from me (for the first time in decades), so I will be writing more. After all, she is nearly eighty and deserves that simple old-time pleasure. I wonder if any of you have handwritten letters to anyone lately.
10 responses

• Quezon City, Philippines
16 Jul
Wow. Handwritten letter to send to someone. It seems odd, I don't even know how to construct a handwritten letter. I've more prefer sent to an email.

• United States
16 Jul
I'm old. I was handwriting letters for seventeen years before I ever even sat in front of a computer.

• Quezon City, Philippines
16 Jul
@Chellezhere
Yes. At least you've tried using computer to send something and/or read such as myLot.




• Switzerland
16 Jul
@Chellezhere
- Mail delivery in Italy has always been a problem, it's not because of Covid. Many times the greeting cards I sent to my Mom never arrived.

• United States
17 Jul
@LadyDuck
, I am sorry to hear that. I know that had to be beyond frustrating.

• United States
16 Jul
That is true, especially during these past 28 months. God only knows where anything has ended up since March 2020.


• Delhi, India
16 Jul
No, I stopped writing anything once I bought a smartphone. That would have been a pleasure for your English teacher to receive a handwritten letter from you. I have seen my parents who are old rely most on writing on paper they don't like typing things on a computer or a phone.


• Delhi, India
16 Jul
@Chellezhere
my father who is 76 years old never liked computers and didn't accept smartphones for a few years but after he bought a smartphone and started doing chats with his friends and relatives. He doesn't know how to send email yet but he is fond of his phone nowadays. There are lots of changes I have observed, as he was the person who used to ask us not to use smartphones much but now he is using them more than us.



• Delhi, India
18 Jul
@Chellezhere
I agree with it. My father when see us playing and browsing things on the net used to wonder, once he asked me what we do on phone all day. I told him we browse the internet and check whatever we want. From that day he came to know that computers and smartphones are a necessity in life. Now he, most of the time remains busy watching movies and news on youtube.

• United States
16 Jul
I am of an older generation and prefer to write on paper, but I am not so old that I have not also embraced modern technology. My grandmothers lived to be 90 and two months shy of 99. My 90-year-old grandmother (born in 1921) was a housewife. She understood and appreciated the computer and would look at one with us but was too blind to learn to use one. My 98-year-old grandmother (born in 1915) worked outside the home. She at least knew how to send and receive emails and use the software of her computer at work. My mother's 94-year-old first cousin and his 92-year-old wife can use a computer as much as I can. I am savvy, but not as much as my 27-year-old. He is a technician and gamer. But, Mom's cousin struggles when it comes to his smartphone. His wife is sometimes savvier on her iPhone than I am on mine. But she has better eyesight than I do because my eyes are like my grandmother's.


• Marion, Ohio
16 Jul
I never wrote much before everyone had internet.

• United States
17 Jul
That's not unusual. There have always been people in the world who weren't into writing much, and many of them could have written a book worthy of a Pulitzer Prize if they set their minds to writing one.

• United States
16 Jul
I do and it's fun to get real letters back.

• United States
16 Jul
Yes, it sure is! I also submitted a letter to an assisted living facility that accepts them with the hopes of getting residents to become pen pals with someone (it helps keep their brains active). But it can take several weeks for letters to be read, approved, and given to residents, and then there is no guarantee the chosen resident will ever write back. But, it was worth it to try.

• Indonesia
16 Jul
I prefer handwriting letter than email. I don't know, it's just that the happy feeling when a postman give you a letter is different with when you get an email notification.

• United States
16 Jul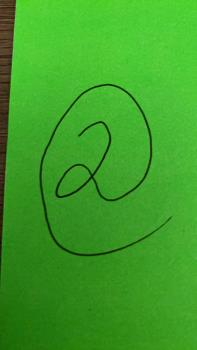 Yes, it sure is. I remember when my best friend from junior and senior high school saw my handwriting for the first time in twenty years. She commented that my capital D still looked like the number two in a circle. Those handwriting traits are part of what make handwritten letters so special.

• Indonesia
16 Jul
@Chellezhere
yes that D is so unique. and don't forget some girl like to add a heart above the "i". At least i used to write like that when i'm in high school

• Rockingham, Australia
16 Jul
I don't often write by hand but I sometimes send printed letters. My writing is pretty bad nowadays and I usually end up taking pity on the recipient and printing out my letter. I'm sure your old teacher would have been thrilled to get yours.

• United States
16 Jul
No, I've gotten out of the habit. I used to write a LOT of handwritten letters. I have terrible handwriting so sending correspondence through emails and Facebook is much better for me!