Sunday Night Dinner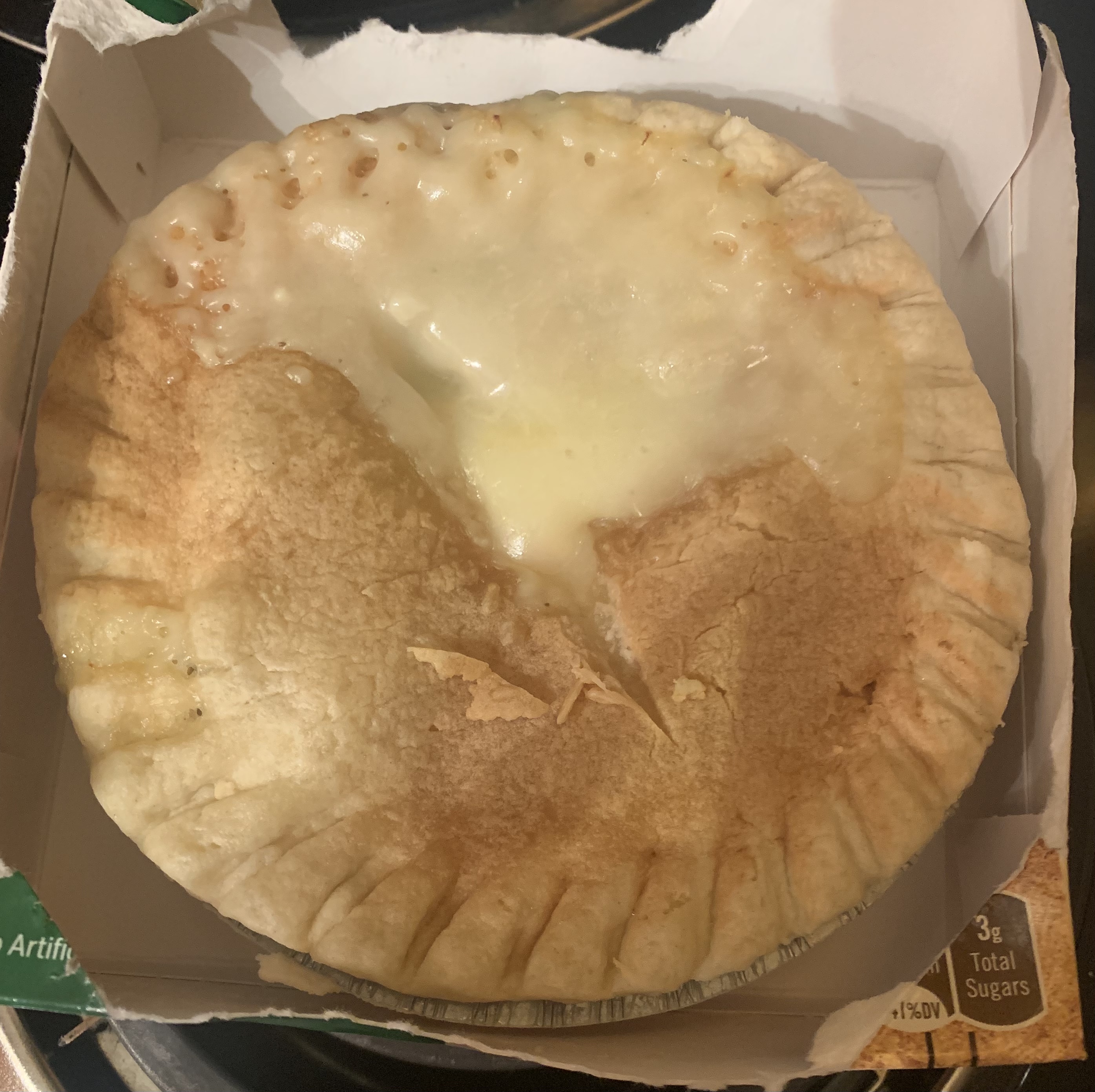 United States
August 1, 2022 8:42pm CST
A Marie Calendar's Chicken Pot Pie for the win! It was getting late and I didn't feel like eating anything that was in the refrigerator that I had cooked to take to work. I knew that I needed to get something in my stomach before I went to bed. After a myLot discussion last week I believe it was, I believe it was Linda OH who mentioned her husband had brought her home a pot pie. I was reminded of this brand that I really like. So I had picked myself up one and only one from the market. $2.38. The banquet brand would've been cheaper but those are the gross ones my mother used to buy for us when we were kids. Microwaved it for 5 1/2 minutes, let it cool just a minute or so and then I removed it from the container put it in a bowl, and of course it had black pepper! It was enough. And it was simple enough to prepare without any effort.
10 responses



• Marion, Ohio
2 Aug
Glad you ate something. Now I want some pot pies


• Marion, Ohio
2 Aug
@SonjaRae
Its been at least a year since I had one

• United States
2 Aug

• United States
3 Aug
Yeah, mom bought the banquet. Did she ever buy swanson? Did they have pot pies? I remember TV dinners


• United States
4 Aug
@SonjaRae
Banquet fried chicken and Ore-ida crinkle cut fries. ROFLMAO yuck yuck....gross!

• United States
4 Aug
@TheSojourner
just disgusting to think that's what we had as OPTIONS





• United States
2 Aug
Pretty eats those. I'm not a fan. (Usually, if we don't feel like cooking and don't want anything out of the fridge or freezer, we eat some some Campbell's Chunky Soup. I like Steak and Potato or Steak, Potato and Cheese soup.)


• United States
2 Aug
@SonjaRae
Yeah, I guess so... As long as we find things we like to eat, it doesn't matter if everyone else likes it.


• Defuniak Springs, Florida
2 Aug
The ful size ones are good too. I need to make a homemade one. Maybe tomorrow.


• Defuniak Springs, Florida
2 Aug
@SonjaRae
I just haven't ahd the time or energy to do it. But maybe this weekend.


• Philippines
2 Aug
That really looks sumptuous. I've never tried a chicken pot pie before. It's something that we don't have here.

• United States
2 Aug
Are they filled up fairly well? The Giant Eagle one that my husband bought was mostly crust.

•
9 Aug
I buy those and her dinners taste very close to homemade and have allot of meat & veggies

• Calcutta, India
2 Aug
I don't have fast food, it kinda clogs my digestive unit