August 4--Morning ramblings about grocery deals, cleaning, and more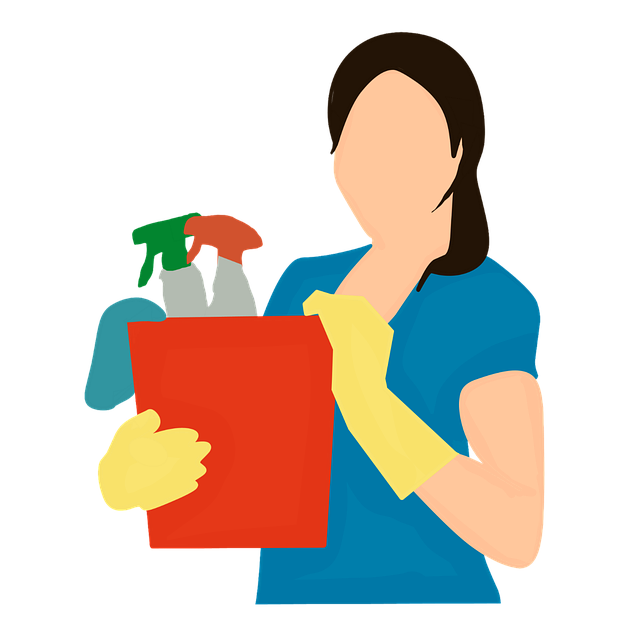 United States
August 4, 2022 2:17pm CST
It's just past 11:00 a.m. and it is a cool and comfortable 63F/17C here in Kitsap County, and I am loving it! We are getting a bit of light rain, but it is to stop a bit later. Then, starting Saturday and Sunday, we shall be back to a week of hot weather in the mid- to high-80sF/29+C. I woke up with many muscular pains. I have been cramping in many muscles--calves, feet, thighs, torso, arms, hands, and shoulders. It may be due to not drinking enough water, perhaps? I need to make sure that I am staying well-hydrated, which I thought I was doing. I am also trying to eat a half-banana each day. I have some others in the freezer that I can make into smoothies for a snack. I hope that both strategies offer relief. NO MORE Deals! This morning, I rearranged the freezer. I used some boxes to contain like items to reduce the numbers of things to fall out, when I open the door. I absolutely cannot fit one more thing in there. So, I must stop finding these "deals" to stock up on! Between buying butter at $0.97 per pound, chicken hindquarters at $0.55, the pork at $0.99, corned beef brisket at $1.00, chicken breast tenders (fresh) at $1.99, shrimp at $2.99, ground sirloin at $4.00, ground lamb at $6.00, a free 10-lb turkey, and the other fish and other foods in my refrigerator-freezer, I have absolutely no reason to buy anything for awhile. If I do not curb this desire to stock up on such deals, I will end up wasting food, which I will not do. I need to get back to the "spending-no-more," except for perishables. So, that's my goal for the rest of these last five months of 2022. I was doing well on the reduction of my inventory, but these last few weeks, I've gotten away from it with the "lure" of the spot deals. As well, I may have been influenced to some extent by some of the propaganda out there that I will go hungry, because we are in such inflationary times. I know that things may get tight, but I do not have to worry about losing my livelihood, even though I may be priced out of the ability to purchase some things. MyLot and Notifications I have gotten through some notifications this morning, having been over 70 earlier. Of course, they seem to climb, as people interact, but I have reduced it to about 50 for now. I will try to get through them by the end of the day, when I check-in again to share the end of day, and my "month full of gifts" day. Thanks to all of you, who continue to interact, and write. We are all so busy, so it's nice to have some of our conversations, even though they may short and sweet. Today's Plans Since getting the freezer rearranged, I still need to get through the pantry and refrigerator. I am hoping to keep from having to throw anything out, though I know I have a couple of things that won't survive. I need to do a meal plan to mitigate the waste. I think that a lot of salad, and a stir-fried meal is definitely what can help that. I might make a soup, but I cannot cook anything to put up in the freezer. Other than that, I need to clean the bathroom, and want to vacuum my bedroom. I hope to get to everything this afternoon and tomorrow morning, as I will be away from home on Saturday, attending a cancer survivorship conference in the adjoining county. So, that's what's up here for me this Thursday afternoon. How about you? Any special plans or things you have accomplished? Photo credit: Pixabay
10 responses

• Norway
5 Aug
You should have enough food for a while. I have more or less the same plan, 'cause my freezers are full so I need to start eating stuff. Therefor, I have taken some pizza out to eat on the train today. Going on another train trip to get too many steps. My go-to-solution for nearly everything is exercises. Could too much or too little exercise 'cause the cramps? My back got too much some days ago, so I had problems sleaping. Same happens when I don't do enough.


• Norway
6 Aug
@TheSojourner
It's the walking. When I walk too much on asfalt and then sit too much in the evening, the back means that the mattress is too soft. The bed is pretty new, so I don't think I'll replace it. If I walk 12 km on asphalt I just have to be prepared to sleep on a mattress on the floor, 'cause that's definitly hard enough ;-) 12 km in forest is OK, but it's been so wet, it's difficult to find a walk in the forest that doesn't lead acroos some sort of marsh.

• United States
5 Aug
Did you see the photos I shared with Eva of my freezer? It's crazy. I don't need to buy anything else for a while.

• United States
5 Aug
And I'm so sorry to hear about your back problems. Is that from exercise, or could it be that you need a new mattress? I've been looking at getting a new one myself.



• United States
5 Aug
Mine is full, as well. But you can see the pictures in the thread. It's crazy.

• Switzerland
5 Aug


• Los Angeles, California
4 Aug
Enjoy the comfortable weather! I think we're at a steady 90s - weird overcast today, but good. Water and banana - hope they both help with the muscle cramps. Banana has been a life saver for me when I know I've eaten too much sodium. I know I'm a culprit of deal finding and stocking. I've actually bought less last month and have gained more space in the fridge, freezer, pantry, and extra food bins . . . but it could use more work. I've been cooking more lately, so that's helping to use up stuff. Now I just need to find "balance" - or maybe that's forever ongoing. Thank you for putting up with my mass responses/comments to you. I'm trying to do what I can whenever I can get my butt to the computer. I'm enjoying chatting with you like this! We had a morning of school orientation for my now 7th grader. I met his friend and mother . . . whom we discovered we actually knew each other back in our YMCA days. We aim to do "something" this afternoon, but I don't know what yet . . . but I have some cooking to do first.

• United States
4 Aug
I wish I could cook and give you food! LOL I need a family to cook for! And there's no pudding up with you. I appreciate it all. I've had a decent few days every time we're able to connect like this. I hope you have a good time with your friend and Mom, and that will be nice to have some company.

• Los Angeles, California
4 Aug
@TheSojourner
If only we lived closer . . . that would be too cool to cook and exchange - or even cook together

! I just hope I can keep this up

. Oh - well it was my son's friend and the friend's mom. It was a short intro meeting for us - and it was pleasant. When the kids get older, there are less opportunities to chat with the parents - I miss that about elementary times.

• United States
4 Aug
@much2say
and life certainly gets busier. And I would love to be able to do that. With me, it's just one person, so I would bring food over and you guys could help me eat it! LOL


• Canada
4 Aug
I find it harder to keep the fridge freezer arranged and manageable then I do the deep freezer. But like you said, smaller boxes hold what we need to be kept together very nicely. I have gone to using jars for homemade bread crumbs and chicken or turkey broth as the jars are the perfect size for the door on my freezer. Everything is held neatly behind that bar, and at least it appears neat if you only see the open door.

• United States
4 Aug
I have to really start being better managed. I have some bins that I use in the freezer, but right now with it is full as it is I had to break down some boxes because they fit better in the freezer space than the bins that sometimes have an angle.

• Canada
4 Aug
@TheSojourner
I use a combination of bins and small storage boxes without lids. They work well and best of all I can pick them up at Dollarama.

• United States
4 Aug
@Juliaacv
and I cut the flaps off of small boxes this morning! LOL

• Marion, Ohio
5 Aug
I agree its time to stop if you are out of room. But I still wish I could find some of those deals

• United States
5 Aug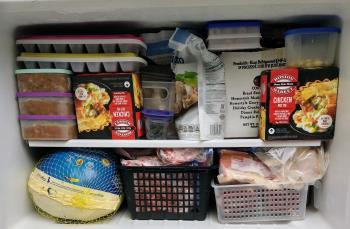 This is the main compartment above my refrigerator in the freezer

• United States
5 Aug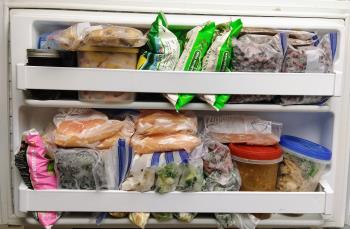 And this is in the door of the freezer Nothing else will go in there

• Marion, Ohio
5 Aug




• United States
5 Aug
@SonjaRae
I'm glad you got some sleep. I am just now Awakening at 7:30.

• United States
5 Aug
I wish that you could sleep. It's bad enough that I can't, but I don't have to go to work anymore. I remember the days when I would have those sleepless nights and then I'd have to be over at the service center to deliver workshops at 7:30 in the morning for all day. Sometimes, I was running on empty for more than 48 hours.

• United States
5 Aug
@TheSojourner
Oh well. It is what it is! At least was able to go back to sleep somewhere around 3 o'clock this morning. So that's a good thing


• Chile
5 Aug
Friday here now, Coralita. And on Wednesday I bought my last online grocery list before Aruba. The deep freezer is slowly turning into a decent place where one can place one more thing without dreading a "rock" of food will fall over your toe sometime. Luna has food until October (inclusive) and I bought lots of toilet paper after a lotter here said that the toilet paper prices would go up. Tomorrow I am going to the dermatologist and Sunday I´ll have another ME day before starting again with doctors on Monday.

• United States
7 Aug
I hope that the non-buying goal will come easily for you.

• Rockingham, Australia
5 Aug
We are using up food too as we'll be mostly away from home for about six weeks.

• United States
5 Aug
I need to stay out of the stores now for a few months!

• United States
4 Aug
I'm with you on the no more food spending thing. Between crazy grocery bills and being freewheeling on Amazon I have spent A LOT. I actually woke up the other morning to find that my checking account was overdrawn! Luckily they automatically take the $$ from savings so I didn't get hammered with a crazy overdraft fee. I know that things will balance out after I get paid on August 15. Plus I get a "big" check on Sept 2 because we get 3 paychecks in September so one of them doesn't have "voluntary" deductions like union dues, disability insurance, summer savings, 403(b), etc. I don't remember for sure but they may not take out for pension or medical either. That will get me back into a comfortable spot where I can put a nice chunk into savings and throw some at credit cards.

• United States
4 Aug
I do have a shipment coming in from Martie.com this week (tomorrow) or Monday. I spent $50 on some pantry items. But I need to really watch that now. No more Martie, Thrive, or Misfits for awhile. I am sorry to hear about the overdraw. YIKES. I'm glad you have that o/d protection though. I do have to say that I am feeling so much less stressed for these past six months since I have made some of those major financial decisions. I was living for so many years/decades from paycheck-to-paycheck, and misusing what funds I had by frivolous spending in casinos, restaurants, and more. Now, when I DO need clothing to replace what's no longer repairable, or when I need or want some things, within reason, I have the cash to spend. It's made a world of difference in how I see life.

• United States
5 Aug
I'm sorry you've not been well. I hope you feel better soon. You definitely need to "just say NO!" to those bargains! Hubs is back to sleeping in the afternoon; so we aren't getting any of our errands done.

• United States
5 Aug
I just need to say no to walking in the store! LOL