Remember when the Sandy Hook school shootings didn't happen?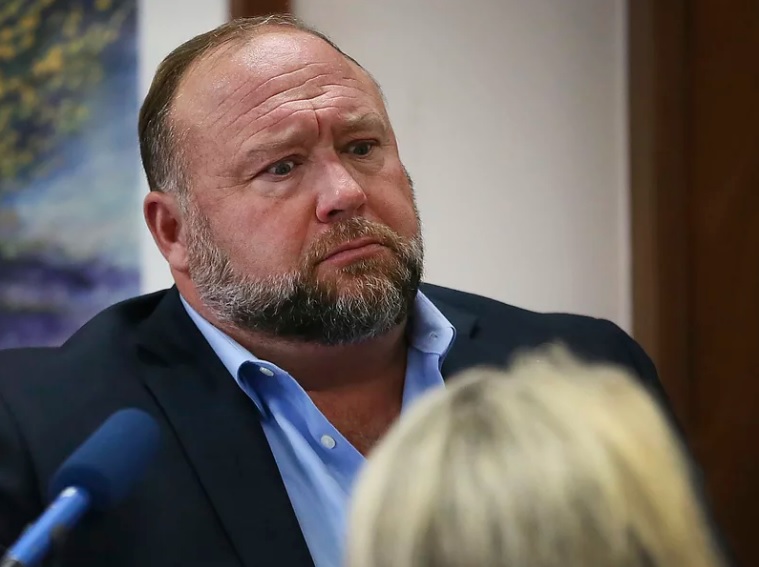 Olney, Illinois
August 6, 2022 3:57am CST
I'm sure Alex Jones remembers it not happening.

I remember arguing with an 'independent journalist' about it (she and her husband ran a newspaper that has since vanished after being sued by their daughter in an unrelated matter). I had told her if she was a REAL journalist she would go to Sandy Hook and interview the 'crisis actors' that were 'pretending' their children had been killed. Of course, she declined. She claimed all I had to do was listen to Alex Jones on InfoWars and *I* would know 'the truth'.

Jones, the creator and face of the conspiracy-peddling website InfoWars, is on the hook for a total of $49.3 million for spreading falsehoods about the 2012 mass shooting at an elementary school.
10 responses

• United States
6 Aug
I hope he can't get that ruling overturned. He's a real piece of work...

• Olney, Illinois
6 Aug
This is the first of three cases in which he is being sued over his statements concerning Sandy Hook.

• United States
6 Aug
@PhredWreck
I don't know if it's true or not but I read that his lawyer(s) have already filed to get the ruling overturned because they accidentally released his text messages during the case.

• Olney, Illinois
6 Aug
@DaddyEvil
I have a strong feeling any appeal will be dismissed by the courts.


• Rockingham, Australia
6 Aug
This came up on our news last night. What an a**hole.


• Olney, Illinois
6 Aug
I remember a few Alex Jones 'fans' that used to be here - I tried telling one of them it was impossible for it to have been 'faked', that there is no way an entire town would support a fake story that could easily be debunked if it were in fact fake. Some people are just stupid.

• Rockingham, Australia
6 Aug
@PhredWreck
Exactly - but some people will believe anything. It's nearly time they brought back survival of the fittest - excluding present company of course.


• St. Catharines, Ontario
6 Aug
Some people's reality is much too different from yours or mine, it's scary.

• Boise, Idaho
7 Aug
People like this need to be eliminated.

• Redlands, California
6 Aug
So disgusting, feel the way you want about pc crap but thats not pc thats just wrong and a evil man. The worse was watching one of the moms talk to him. Such a shame she even felt the need. I think people right I would have shot him with their dumb protected second amendment rule. I cannot even imagine that kind of pain.

• Marion, Ohio
6 Aug
I was very glad to hear he was ordered to pay. There has to be a limit to what a so called journalist and such is allowed to say.


• East Tawas, Michigan
6 Aug
I hope this man sits and rots in a jail cell, for the next 40 years! He's a menace to society, a genuine, oversized A*S Hole!


• United States
6 Aug
Thank you for bringing this to our attention. I was not aware of this. Have a good weekend.